Hi !
Since a few days a new discord update is available on the Arch User Repository (and I insist on this point! I'm not here to complain about a package maintainer being too slow, he already did what's necessary.)
If you take a look at the AUR on the web it shows that the package is already at version 0.0.20-1. But all CLI tools like pacman or pamac still show 0.0.19-1 version as the actual one and don't allow me to do the update.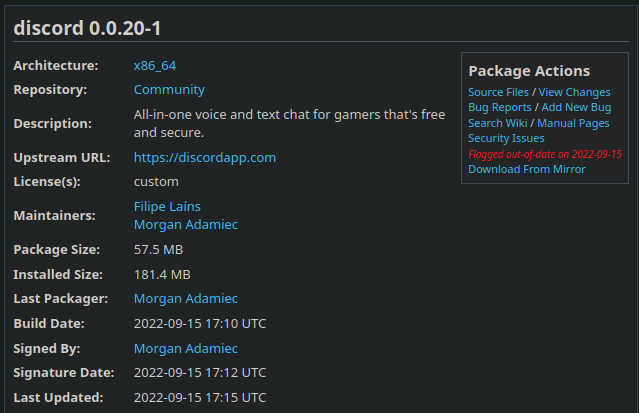 The only way to get the update is to uninstall and get the update on internet (on AUR : download from mirror). How can I avoid that?
I think the problem is just after being updated the package has been flagged as out of date. I don't understand how it happen exactly but I don't find any other explanation to the problem.
Can you help me to understand the problem, so I can report it and use packages manager to update the app again?
Thank you for your help.