Hello!
I need help with a little problem, so here it is:
My MSI Laptop is a hybrid/dual gpu system, running with a combination of a Nvidia RTX 2060 dedicated gpu, as well as a Mesa Intel UHD Graphics integrated gpu. Now, my PC is pretty good, so I was confused when I was only getting 80fps playing Minecraft. (Not to mention playing something more intensive). I looked into it, and found out that Minecraft was running only on my Intel UHD graphics, and not using my Dedicated GPU at all.
So, of course, I tried to fix it. I went through a couple manjaro wiki forums, and tried a couple of different things. Installing Nvidia-340x drivers didn't work. Optimus Manager, although it sounds like something that would be interesting to set up, only ended up shutting off my monitor screen, as my monitor screen is plugged into my GPU, whereas my laptop screen is running off my Intel UHD. Re-installing Nvidia drivers didn't work, but I'm not sure I did that right. Finally, following the directions here just shut off my laptop screen.
So I don't know what to do from here, that's why I'm asking you all. Does anyone know anything? If you need me to post any info from my system, Just ask me. I'll be happy to help.
---
My Drivers Page: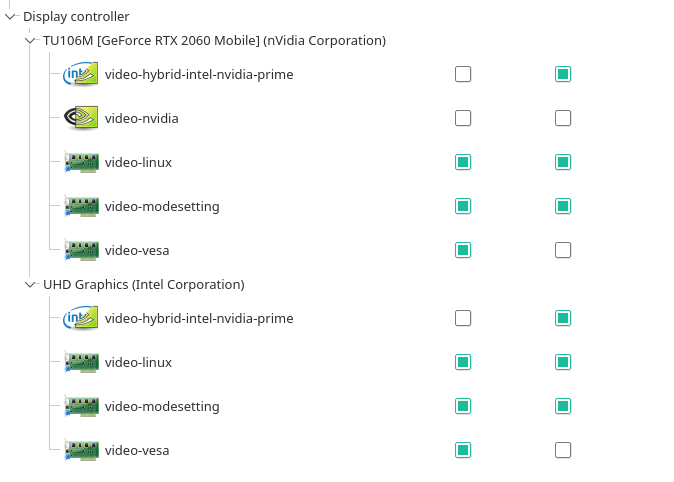 My Nvidia X-Server Settings:

---
Any help is appreciated!