Hi everyone,
I recently installed zoom first from AUR and then from the zoom site itself. I would prefer to stay with the
zoom-system-qt but both the versions don't seem to be doing nothing.
I have a very clean system right now (Manjaro 20.1. KDE) with chromium being the first package and zoom the second. But zoom doesn't do anything on clicking.
I provide you the pictures to see for yourself:
Hovering with the mouse and clicking (click doesn't do anything). I just get this (literally) weird black box.
Right mouse button click opens options but even exit won't do anything. Even Exit won't work.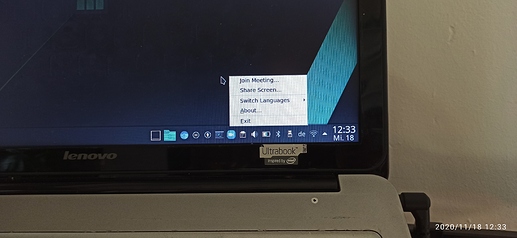 Any suggestions to how to resolve this? Thanks for reading already!