Due to my prior post which mentions that I could only see my full RAM in UEFI mode and in Legacy boot I had half the RAM - I decided to reinstall Manjaro but this time in UEFI.
I have spent two days turning on and off different BIOS settings, trying different USBs and ISOs and ensuring they aren't corrupted via the checksum. All to no avail.
I have tried:
Ensuring Secure Boot is off
Not using RAID
Different USBs
Different ISOs
Ubuntu… (didn't work either)
I can install after maybe 9 attempts, I get many different errors depending on when I turn on the machine. Often it gets into the boot up process from the Live USB and fails at one of many services such as the Network Manager, or Light DM. It fails a bunch of those sometimes, and others it goes through.
Below is a pic of what happens when I turn it on after "successfully" installing Manjaro i3
Another boot right after: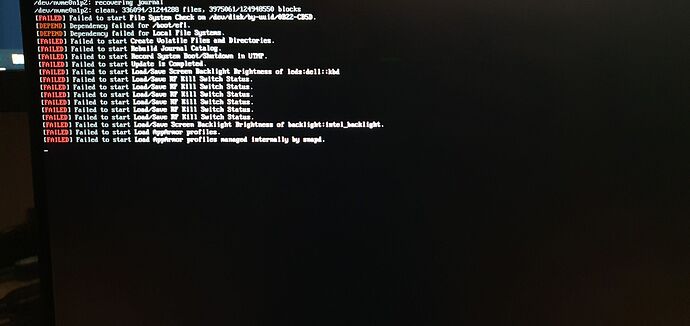 And one more…
I would understand if the problems were consistent… but it really can just change and aren't purposely reproducable… I got into "emergency mode" and got a segfault after this
I will get you whatever diagnostic info you may be interested in… but at this point I'm starting to believe I have a hardware problem…