I have just installed Optimus manager and set for hyrid mode with a GeForce 960M laptop card.
I installed lutris battle net ( Blizzard Battle.net - Lutris ) and world-of-warcraft classic ( World of Warcraft (Classic) - Lutris )
and trying to run World of Warcraft TBC Classic through each of them, but for some reason I get either a black window or a brown and fading to blue one
with the music in the background playing indicating that it runs normally except the screen.
I wonder if there is any way to go around this?
lutris -d log :
nvidia-smi :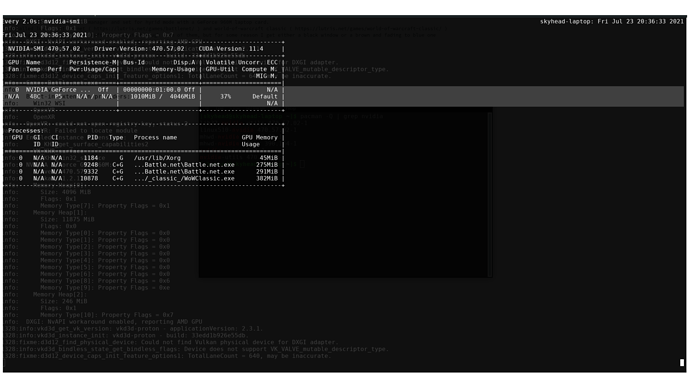 I'm runing Manjaro 21.1.0 XFCE
GeForce 960M
Diablo works fine on these installs