Hi All,
I gave into the temptation to try WoW again. No issues with running the game via Lutris + corefonts installed in the prefix.
I have odd visual issue with all fonts in the game. They look like this
and for all I know they should look like this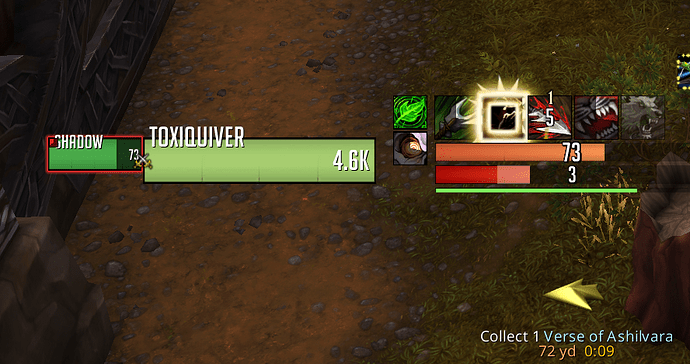 Same addons and config setup are used in both screenshots (while the second one in not taken from the game running on Linux tho).
I'm using GNOME with 2560x1080 screen resolution.
Thank you for any help / insight you can offer.