Due to some reason the window title buttons editor is completely unusable: almost all editable buttons are out of the editing field. I can only see at most one button at each side.
Latest manjaro, all updates, kwin_x11, amdgpu, screen resolution: 1080.
The only workaround is to edit kwin conf manually .
How it looks (Majaro, Plasma 5.22.5 + Frameworks 5.87.0)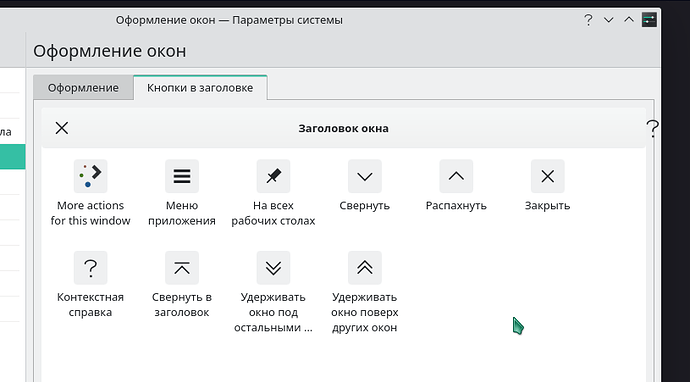 How it should look like (OpenSUSE Leap, Plasma 5.18.6 + Frameworks 5.76.0):