Brave from Manjaro's repo isn't the latest version, it's like a couple versions behind latest, why is that?
V1.37.111 was release like 2 days ago
See Manjaro - Branch Compare
unstable and testing have a more updated version, stable is behind with the release …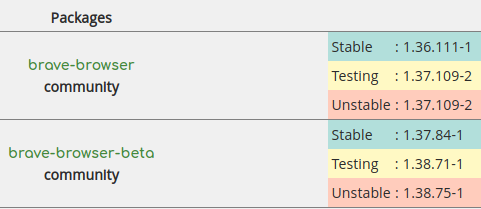 Life happens to each packager … Later there will be latest update pushed to all branches, if all goes well. Stay tuned!
I've just updated, thanks.
This topic was automatically closed 2 days after the last reply. New replies are no longer allowed.