On my GNOME machine, I started searching for terminal. When I got to typing 'term', I saw another app appear in the list of options, simply titled "Toolbox".
When I opened it, it does open up a CLI toolbox that looks like this: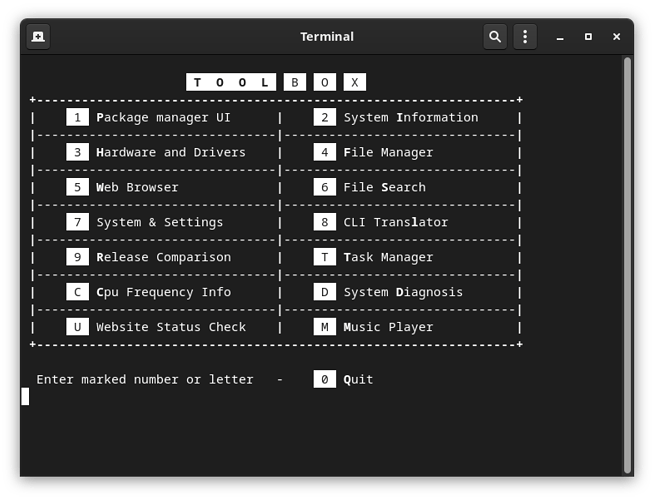 I'm assuming this is a default Manjaro app, but I haven't found any info about it on the forum or online. So, I had three specific questions:
Does indeed come as default with Manjaro, and where I can find more info about it?
How do I invoke it directly from a CLI (instead of looking it up on the GNOME menu)? I've tried toolbox, manjaro-toolbox & ToolBox, but none of them work.
The CLI translator is quite powerful. It's actually both a dictionary and a translator, giving accurate definitions of English words as well as pretty good translations of both words and sentences from other languages (I tried French and English). But this begs the question: what's it based on? It's a fantastic tool and solves many problems for me, but I'd rather not have any invasive/non-free software (e.g. Google Translate APIs etc) on my machine.
Thanks a lot, and appreciate any help on these questions!