I added a webcal of meteomatics weather event to KDE Digital Clock widget (Default calendar widget)
noto-fonts-emoji was installed, that should support many icon fonts of weather.
But the screenshot shows some weather icons are rectangles.
In my VM: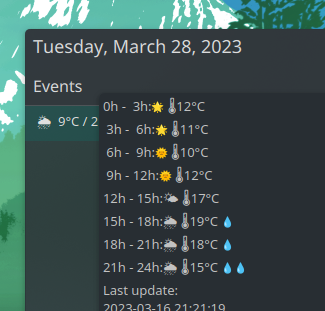 I compared my VM and my system, both have the same noto-fonts-emoji and the same font configuration.
I suspect a conflict with some fonts to override noto-fonts-emoji ?