Basic info:
KDE Plasma Version: 5.24.5
KDE Frameworks Version: 5.94.0
Qt Version: 5.15.4
Kernel Version: 5.17.9-1-MANJARO (64-bit)
Graphics Platform: X11
Processors: 4 × AMD FX(tm)-4300 Quad-Core Processor
Memory: 15.6 GiB of RAM
Graphics Processor: NVIDIA GeForce GTX 770/PCIe/SSE2

X Server Settings: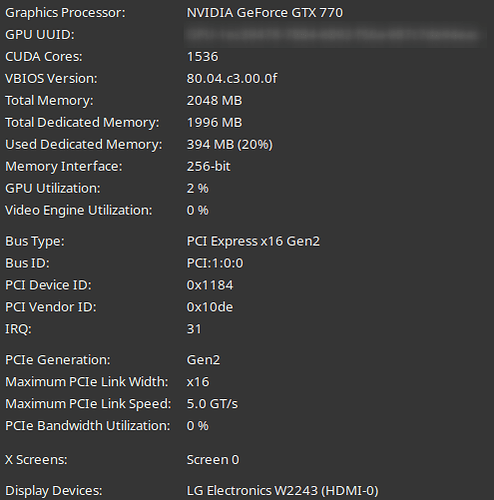 inxi:
  Device-1: NVIDIA GK104 [GeForce GTX 770] driver: nvidia v: 470.129.06
  Display: x11 server: X.Org v: 21.1.3 with: Xwayland v: 22.1.1 driver: X:
    loaded: nvidia gpu: nvidia,nvidia-nvswitch resolution: 1920x1080~60Hz
  OpenGL: renderer: NVIDIA GeForce GTX 770/PCIe/SSE2
    v: 4.6.0 NVIDIA 470.129.06

sudo cat /sys/module/nvidia_drm/parameters/modeset:
Y

What happens:
A cursor on a black screen after login into Wayland session. Then gets back to SDDM
What I tried:
5.10, 5.15, 5.17, 5.18 kernels
390, 470, 510 Nvidia drivers (510 doesn't start even with X)
GRUB_CMDLINE_LINUX="nvidia-drm.modeset=1"; MODULES=(nvidia nvidia_modeset nvidia_uvm nvidia_drm)
I've looked into several topics and don't remember everything I did. But I finally got my system broken and had to undo everything over tty.
Might be helpful: Manjaro Gnome worked out of box on both Wayland and Xorg