Since messing with mpv HW decoding using the ffmpeg-rpi broke vlc that used the ffmpeg4.4 package I recompiled upstream's vlc-rpi with ffmpeg-rpi libs. It seems to work ok with HW decoding. I had to delete ~/.config/vlc to get rid of my config's I had and enable disable_fw_kms_setup=1 in /boot/config.txt.
h264 using HW decoding with vlc:
h265 using HW decoding with vlc: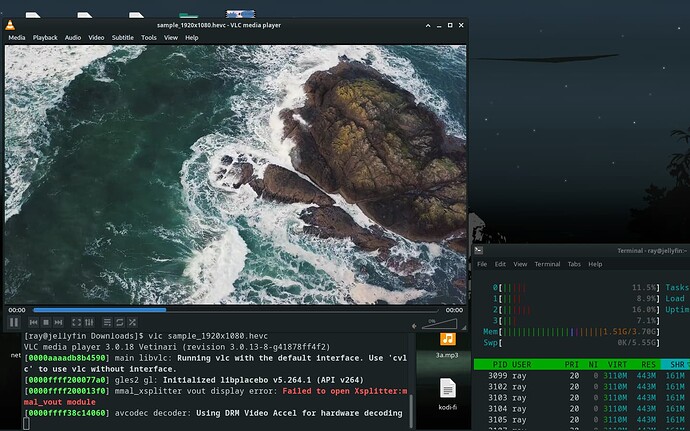 I will upload the vlc-rpi package shortly after breakfast.
Additional:
Playing h265 has a upper limit of 1920x1080 video resolution.