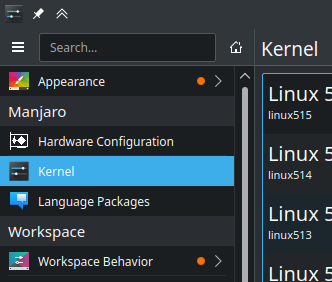 It's under Personalization.
That was the KDE users configuration, is the Manjaro one got removed ?
Yes. "Double" entries have been removed to give a better overview of the settings.
A number of those things were moved out of the System Settings because the dual entries were confusing people, but they are still available in the Manjaro Settings Manager.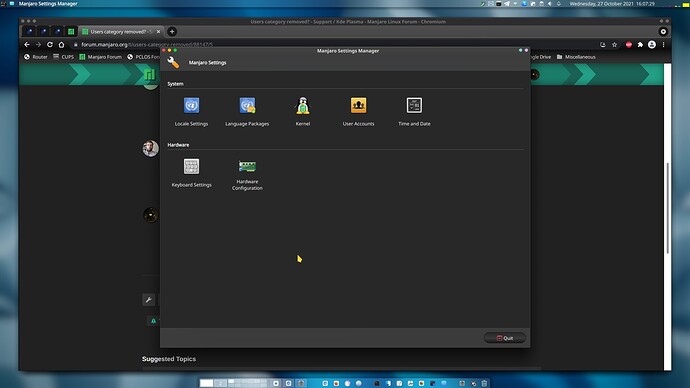 This topic was automatically closed 2 days after the last reply. New replies are no longer allowed.