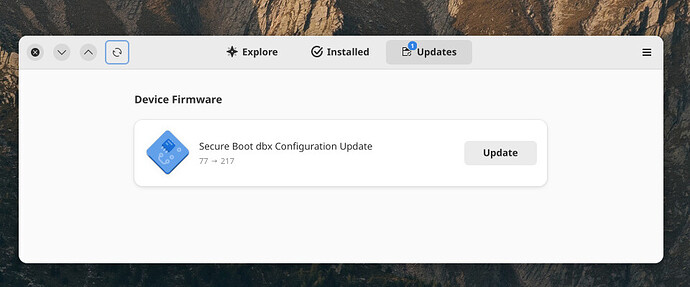 As you can see in the above screenshot of pamac, it is showing a Device Firmware update is ready to install. Looks pretty easy and convenient. But I am ewary and cautious about updating my mother board firmware because a botched installation could result in bricking my machine and even perhaps requiring the somewhat costly intervention of a PC repair shop to replace the mother board. So I figure it would be safer to leave the current default UEFI firmware in place. "If it ain't broke, don't fix it" is what I am thinking.
What do you people think about that assessment?
If it's OK to keep default firmware in place, how do I tell pamac and AUR and yay to filter out Secure Boot package update notifications?