Hi people, I'm here because I have a problem.
When I turned on my laptop I have receive the notification that I need to update packages (338 packages).
I accepted the update like always but this time takes a looong time and the message was: Bulding ceph…
Was very very slow all, I left my laptop in 30% of the process.
When I have check again my laptop, the surprise was found that didn't finish the process and FILLED ALL MY DISK. I took an screenshot: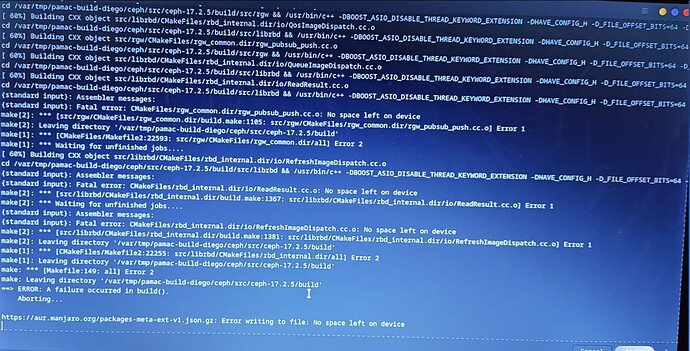 I have never been this problem before, always I update and all is perfect.
Anyone with same problem or possible solution?
Thanks