Hello community,
Another unstable branch update with some usual updates for you.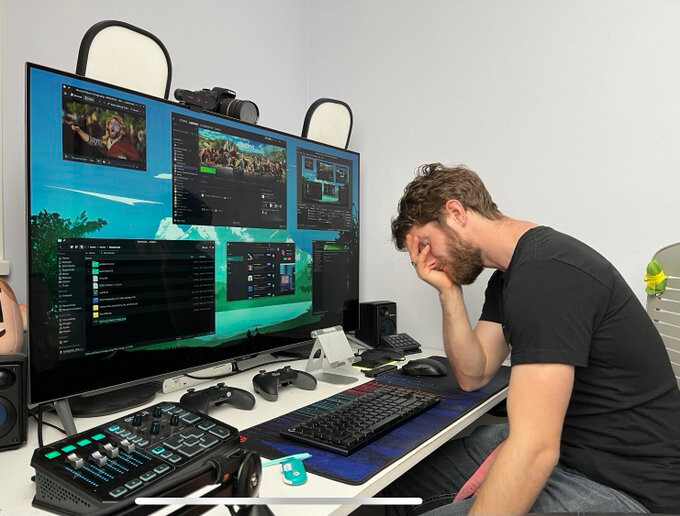 Linus switched to Linux…
We updated our Kernels. Note that 5.13 series is marked EOL and 5.12 got removed!
VirtualBox got updated to 6.1.28
Nvidia driver is now at 495.29.05
Kodi is now at 19.2
Thunderbird got renewed to 91.2.1
Both PHP7 and PHP8 got updated
Wine is at 6.18
A lot of Haskell updates got added
Other regular upstream updates
Get our latest daily developer images now from Github: Plasma, Gnome, XFCE. You get the latest stable releases of Manjaro from CDN77.
---
Our current supported kernels
linux44 4.4.289
linux49 4.9.287
linux414 4.14.252
linux419 4.19.213
linux54 5.4.155
linux510 5.10.75
linux513 5.13.19 [EOL]
linux514 5.14.14
linux515 5.15-rc6
linux510-rt 5.10.52_rt47
Package Updates (Sat Oct 23 10:00:14 CEST 2021)
:: Different overlay package(s) in repository community x86_64

-------------------------------------------------------------------------------
                             PACKAGE           2021-10-20           2021-10-23
-------------------------------------------------------------------------------
                  brave-browser-beta            1.32.73-1            1.32.76-1
     gnome-shell-extension-pop-shell 1.2.0+157+g1de4139-1 1.2.0+158+g6421fff-1
   gnome-shell-extension-x11gestures                 11-1                 12-1
                  linux510-rt-nvidia             470.74-1          495.29.05-1
 linux510-rt-virtualbox-host-modules             6.1.26-1             6.1.28-1
                         manjaro-cli                0.3-1                0.4-1
                  manjaro-zsh-config               0.20-3               0.21-1
                       shiny-mirrors        r73.dfdecc5-1       r103.2038be0-1
                            touchegg             2.0.11-1             2.0.12-1
                              ventoy             1.0.55-1             1.0.56-1
                               zensu                0.3-1                0.3-2


:: Different sync package(s) in repository community x86_64

-------------------------------------------------------------------------------
                             PACKAGE           2021-10-20           2021-10-23
-------------------------------------------------------------------------------
                                 arb             2.21.0-1             2.21.1-1
                             arch-hs           0.9.1.0-42           0.9.1.0-45
                              argocd              2.1.2-1              2.1.5-1
                         bluegriffon               3.1-15               3.1-16
                 bluegriffon-i18n-cs               3.1-15               3.1-16
                 bluegriffon-i18n-de               3.1-15               3.1-16
              bluegriffon-i18n-es-es               3.1-15               3.1-16
                 bluegriffon-i18n-fi               3.1-15               3.1-16
                 bluegriffon-i18n-fr               3.1-15               3.1-16
                 bluegriffon-i18n-gl               3.1-15               3.1-16
                 bluegriffon-i18n-he               3.1-15               3.1-16
                 bluegriffon-i18n-hu               3.1-15               3.1-16
                 bluegriffon-i18n-it               3.1-15               3.1-16
                 bluegriffon-i18n-ja               3.1-15               3.1-16
                 bluegriffon-i18n-ko               3.1-15               3.1-16
                 bluegriffon-i18n-nl               3.1-15               3.1-16
                 bluegriffon-i18n-pl               3.1-15               3.1-16
                 bluegriffon-i18n-ru               3.1-15               3.1-16
                 bluegriffon-i18n-sl               3.1-15               3.1-16
                 bluegriffon-i18n-sr               3.1-15               3.1-16
              bluegriffon-i18n-sv-se               3.1-15               3.1-16
              bluegriffon-i18n-zh-cn               3.1-15               3.1-16
              bluegriffon-i18n-zh-tw               3.1-15               3.1-16
                                btop             1.0.17-1             1.0.19-1
                       cabal-install           3.4.0.0-39           3.4.0.0-41
                          cabal-plan           0.7.2.0-59           0.7.2.0-61
                             calibre             5.29.0-1             5.30.0-1
                             cargo-c              0.9.4-1              0.9.5-1
                         cargo-udeps             0.1.23-1             0.1.24-1
                               cgrep           6.6.32-218           6.6.32-220
                          cherrytree            0.99.39-2            0.99.42-1
                           clash-ghc             1.4.3-20             1.4.3-21
                             cockpit                254-1              255.1-1
                    cockpit-machines                253-1                254-1
                         cockpit-pcp                254-1              255.1-1
                                 coq             8.14.0-1             8.14.0-2
                             coq-doc             8.14.0-1             8.14.0-2
                              coqide             8.14.0-1             8.14.0-2
                             cryptol            2.11.0-78            2.11.0-80
                             crystal              1.2.0-1              1.2.1-1
                          d-mir-core             1.1.14-4             1.1.14-6
                               darcs            2.16.4-62            2.16.4-64
                           darktable            2:3.6.1-1            2:3.6.1-2
                                deno             1.15.1-1             1.15.2-1
                               dhall             1.40.1-6             1.40.1-7
                          dhall-bash            1.0.38-18            1.0.38-19
                          dhall-docs             1.0.7-22             1.0.7-24
                          dhall-json             1.7.8-21             1.7.8-23
                    dhall-lsp-server            1.0.16-22            1.0.16-24
                          dhall-yaml             1.2.8-21             1.2.8-23
                         dns-lexicon              3.8.0-1              3.8.1-1
                           electron9              9.4.4-2              9.4.4-3
                         emby-server            4.6.4.0-1            4.6.4.0-2
                              eslint              8.0.1-1              8.1.0-1
                               fceux              2.4.0-1              2.5.0-1
           firefox-developer-edition             94.0b7-1             94.0b9-1
  firefox-developer-edition-i18n-ach             94.0b7-1             94.0b9-1
   firefox-developer-edition-i18n-af             94.0b7-1             94.0b9-1
   firefox-developer-edition-i18n-an             94.0b7-1             94.0b9-1
   firefox-developer-edition-i18n-ar             94.0b7-1             94.0b9-1
  firefox-developer-edition-i18n-ast             94.0b7-1             94.0b9-1
   firefox-developer-edition-i18n-az             94.0b7-1             94.0b9-1
   firefox-developer-edition-i18n-be             94.0b7-1             94.0b9-1
   firefox-developer-edition-i18n-bg             94.0b7-1             94.0b9-1
   firefox-developer-edition-i18n-bn             94.0b7-1             94.0b9-1
   firefox-developer-edition-i18n-br             94.0b7-1             94.0b9-1
   firefox-developer-edition-i18n-bs             94.0b7-1             94.0b9-1
   firefox-developer-edition-i18n-ca             94.0b7-1             94.0b9-1
firefox-developer-edition-i18n-ca-valencia       94.0b7-1             94.0b9-1
  firefox-developer-edition-i18n-cak             94.0b7-1             94.0b9-1
   firefox-developer-edition-i18n-cs             94.0b7-1             94.0b9-1
   firefox-developer-edition-i18n-cy             94.0b7-1             94.0b9-1
   firefox-developer-edition-i18n-da             94.0b7-1             94.0b9-1
   firefox-developer-edition-i18n-de             94.0b7-1             94.0b9-1
  firefox-developer-edition-i18n-dsb             94.0b7-1             94.0b9-1
   firefox-developer-edition-i18n-el             94.0b7-1             94.0b9-1
firefox-developer-edition-i18n-en-ca             94.0b7-1             94.0b9-1
firefox-developer-edition-i18n-en-gb             94.0b7-1             94.0b9-1
firefox-developer-edition-i18n-en-us             94.0b7-1             94.0b9-1
   firefox-developer-edition-i18n-eo             94.0b7-1             94.0b9-1
firefox-developer-edition-i18n-es-ar             94.0b7-1             94.0b9-1
firefox-developer-edition-i18n-es-cl             94.0b7-1             94.0b9-1
firefox-developer-edition-i18n-es-es             94.0b7-1             94.0b9-1
firefox-developer-edition-i18n-es-mx             94.0b7-1             94.0b9-1
   firefox-developer-edition-i18n-et             94.0b7-1             94.0b9-1
   firefox-developer-edition-i18n-eu             94.0b7-1             94.0b9-1
   firefox-developer-edition-i18n-fa             94.0b7-1             94.0b9-1
   firefox-developer-edition-i18n-ff             94.0b7-1             94.0b9-1
   firefox-developer-edition-i18n-fi             94.0b7-1             94.0b9-1
   firefox-developer-edition-i18n-fr             94.0b7-1             94.0b9-1
firefox-developer-edition-i18n-fy-nl             94.0b7-1             94.0b9-1
firefox-developer-edition-i18n-ga-ie             94.0b7-1             94.0b9-1
   firefox-developer-edition-i18n-gd             94.0b7-1             94.0b9-1
   firefox-developer-edition-i18n-gl             94.0b7-1             94.0b9-1
   firefox-developer-edition-i18n-gn             94.0b7-1             94.0b9-1
firefox-developer-edition-i18n-gu-in             94.0b7-1             94.0b9-1
   firefox-developer-edition-i18n-he             94.0b7-1             94.0b9-1
firefox-developer-edition-i18n-hi-in             94.0b7-1             94.0b9-1
   firefox-developer-edition-i18n-hr             94.0b7-1             94.0b9-1
  firefox-developer-edition-i18n-hsb             94.0b7-1             94.0b9-1
   firefox-developer-edition-i18n-hu             94.0b7-1             94.0b9-1
firefox-developer-edition-i18n-hy-am             94.0b7-1             94.0b9-1
   firefox-developer-edition-i18n-ia             94.0b7-1             94.0b9-1
   firefox-developer-edition-i18n-id             94.0b7-1             94.0b9-1
   firefox-developer-edition-i18n-is             94.0b7-1             94.0b9-1
   firefox-developer-edition-i18n-it             94.0b7-1             94.0b9-1
   firefox-developer-edition-i18n-ja             94.0b7-1             94.0b9-1
   firefox-developer-edition-i18n-ka             94.0b7-1             94.0b9-1
  firefox-developer-edition-i18n-kab             94.0b7-1             94.0b9-1
   firefox-developer-edition-i18n-kk             94.0b7-1             94.0b9-1
   firefox-developer-edition-i18n-km             94.0b7-1             94.0b9-1
   firefox-developer-edition-i18n-kn             94.0b7-1             94.0b9-1
   firefox-developer-edition-i18n-ko             94.0b7-1             94.0b9-1
  firefox-developer-edition-i18n-lij             94.0b7-1             94.0b9-1
   firefox-developer-edition-i18n-lt             94.0b7-1             94.0b9-1
   firefox-developer-edition-i18n-lv             94.0b7-1             94.0b9-1
   firefox-developer-edition-i18n-mk             94.0b7-1             94.0b9-1
   firefox-developer-edition-i18n-mr             94.0b7-1             94.0b9-1
   firefox-developer-edition-i18n-ms             94.0b7-1             94.0b9-1
   firefox-developer-edition-i18n-my             94.0b7-1             94.0b9-1
firefox-developer-edition-i18n-nb-no             94.0b7-1             94.0b9-1
firefox-developer-edition-i18n-ne-np             94.0b7-1             94.0b9-1
   firefox-developer-edition-i18n-nl             94.0b7-1             94.0b9-1
firefox-developer-edition-i18n-nn-no             94.0b7-1             94.0b9-1
   firefox-developer-edition-i18n-oc             94.0b7-1             94.0b9-1
firefox-developer-edition-i18n-pa-in             94.0b7-1             94.0b9-1
   firefox-developer-edition-i18n-pl             94.0b7-1             94.0b9-1
firefox-developer-edition-i18n-pt-br             94.0b7-1             94.0b9-1
firefox-developer-edition-i18n-pt-pt             94.0b7-1             94.0b9-1
   firefox-developer-edition-i18n-rm             94.0b7-1             94.0b9-1
   firefox-developer-edition-i18n-ro             94.0b7-1             94.0b9-1
   firefox-developer-edition-i18n-ru             94.0b7-1             94.0b9-1
   firefox-developer-edition-i18n-si             94.0b7-1             94.0b9-1
   firefox-developer-edition-i18n-sk             94.0b7-1             94.0b9-1
   firefox-developer-edition-i18n-sl             94.0b7-1             94.0b9-1
  firefox-developer-edition-i18n-son             94.0b7-1             94.0b9-1
   firefox-developer-edition-i18n-sq             94.0b7-1             94.0b9-1
   firefox-developer-edition-i18n-sr             94.0b7-1             94.0b9-1
firefox-developer-edition-i18n-sv-se             94.0b7-1             94.0b9-1
   firefox-developer-edition-i18n-ta             94.0b7-1             94.0b9-1
   firefox-developer-edition-i18n-te             94.0b7-1             94.0b9-1
   firefox-developer-edition-i18n-th             94.0b7-1             94.0b9-1
   firefox-developer-edition-i18n-tl             94.0b7-1             94.0b9-1
   firefox-developer-edition-i18n-tr             94.0b7-1             94.0b9-1
  firefox-developer-edition-i18n-trs             94.0b7-1             94.0b9-1
   firefox-developer-edition-i18n-uk             94.0b7-1             94.0b9-1
   firefox-developer-edition-i18n-ur             94.0b7-1             94.0b9-1
   firefox-developer-edition-i18n-uz             94.0b7-1             94.0b9-1
   firefox-developer-edition-i18n-vi             94.0b7-1             94.0b9-1
   firefox-developer-edition-i18n-xh             94.0b7-1             94.0b9-1
firefox-developer-edition-i18n-zh-cn             94.0b7-1             94.0b9-1
firefox-developer-edition-i18n-zh-tw             94.0b7-1             94.0b9-1
                             freerdp            2:2.4.0-2            2:2.4.1-1
                             fscrypt              0.3.0-1              0.3.1-1
                            gir-to-d             0.22.0-2             0.22.0-4
                           git-annex        8.20210803-32        8.20210803-35
                               gitea             1.15.4-1             1.15.5-1
                             glances              3.2.2-1              3.2.3-1
                              global              6.6.7-1              6.6.7-2
                               go-yq             4.13.4-1             4.13.5-1
                               godot              3.3.4-2              3.3.4-3
                               gopls              0.7.2-1              0.7.3-1
                          goreleaser            0.182.1-1            0.183.0-1
                             grafana              8.2.1-1              8.2.2-1
                                gtkd             3.9.0-13             3.9.0-15
                           handbrake              1.4.2-1              1.4.2-2
                       handbrake-cli              1.4.2-1              1.4.2-2
                 haskell-adjunctions              4.4-263              4.4-264
                  haskell-aeson-diff          1.1.0.9-226          1.1.0.9-228
                  haskell-aeson-yaml          1.1.0.0-189          1.1.0.0-191
                haskell-apply-refact           0.9.3.0-38           0.9.3.0-39
                    haskell-arch-web            0.1.0-147            0.1.0-149
                    haskell-arithmoi           0.12.0.1-5           0.12.0.1-6
                haskell-authenticate            1.3.5-388            1.3.5-390
                         haskell-aws             0.22-319             0.22-321
              haskell-binary-conduit            1.3.1-248            1.3.1-249
               haskell-binary-parser             0.5.7-57             0.5.7-58
                     haskell-butcher          1.3.3.2-134          1.3.3.2-135
                    haskell-bv-sized             1.0.3-44             1.0.3-45
   haskell-bytestring-strict-builder           0.4.5.4-58           0.4.5.4-59
       haskell-cabal-install-parsers             0.4.2-30             0.4.2-32
                 haskell-casa-client            0.0.1-330            0.0.1-332
                  haskell-casa-types            0.0.2-146            0.0.2-148
                  haskell-cheapskate          0.1.1.2-344          0.1.1.2-345
                    haskell-checkers            0.5.6-113            0.5.6-114
                     haskell-chimera           0.3.2.0-10           0.3.2.0-11
                          haskell-ci            0.12.1-54            0.12.1-58
                    haskell-citeproc             0.4.1-29             0.4.1-31
                   haskell-clash-lib             1.4.3-18             1.4.3-19
               haskell-clash-prelude             1.4.3-15             1.4.3-16
              haskell-classy-prelude            1.5.0-179            1.5.0-180
                     haskell-concise          0.1.0.1-322          0.1.0.1-323
                     haskell-conduit            1.3.4.2-1            1.3.4.2-2
               haskell-conduit-extra            1.3.5-168            1.3.5-170
               haskell-conduit-parse          0.2.1.0-154          0.2.1.0-156
                    haskell-cracknum               3.2-23               3.2-25
          haskell-cryptonite-conduit            0.2.2-419            0.2.2-421
                         haskell-dav            1.3.4-357            1.3.4-359
                        haskell-dbus            1.2.21-66            1.2.21-68
               haskell-dbus-hslogger          0.1.0.1-244          0.1.0.1-246
              haskell-deferred-folds            0.9.17-70            0.9.17-71
                       haskell-deque              0.4.4-1              0.4.4-2
                      haskell-either          5.0.1.1-177          5.0.1.1-178
                   haskell-esqueleto           3.5.2.1-29           3.5.2.1-31
                  haskell-fdo-notify            0.3.1-494            0.3.1-496
                        haskell-feed           1.3.2.0-55           1.3.2.0-57
                    haskell-floskell           0.10.5-132           0.10.5-134
                       haskell-foldl            1.4.12-17            1.4.12-18
                        haskell-free             5.1.7-32             5.1.7-33
                haskell-generic-data            0.9.2.1-1            0.9.2.1-2
                haskell-generic-lens           2.2.0.0-22           2.2.0.0-23
              haskell-ghc-exactprint             0.6.4-43             0.6.4-44
                      haskell-ghcide            1.4.1.0-2            1.4.1.0-6
                          haskell-gi            0.25.0-51            0.25.0-53
                    haskell-gi-cairo            1.0.25-51            1.0.25-53
                     haskell-githash            0.1.6.2-4            0.1.6.2-6
             haskell-haddock-library            1.10.0-53            1.10.0-55
                      haskell-hakyll         4.14.0.0-124         4.14.0.0-128
                       haskell-hasql            1.4.5.2-1            1.4.5.2-2
    haskell-hasql-dynamic-statements             0.3.1-12             0.3.1-13
             haskell-hasql-implicits           0.1.0.2-12           0.1.0.2-13
         haskell-hasql-notifications           0.2.0.0-14           0.2.0.0-15
                  haskell-hasql-pool            0.5.2-243            0.5.2-244
           haskell-hasql-transaction             1.0.1-30             1.0.1-31
              haskell-hi-file-parser           0.1.2.0-31           0.1.2.0-32
                    haskell-hie-bios              0.7.6-2              0.7.6-5
         haskell-hls-brittany-plugin           1.0.0.1-30                    -
   haskell-hls-call-hierarchy-plugin            1.0.0.0-2            1.0.0.0-6
            haskell-hls-class-plugin            1.0.0.2-3                    -
             haskell-hls-eval-plugin            1.1.2.0-2            1.1.2.0-6
 haskell-hls-explicit-imports-plugin            1.0.1.0-2            1.0.1.0-6
         haskell-hls-floskell-plugin            1.0.0.1-2            1.0.0.1-6
         haskell-hls-fourmolu-plugin            1.0.0.2-2            1.0.0.2-6
                   haskell-hls-graph           1.4.0.0-42           1.4.0.0-44
 haskell-hls-haddock-comments-plugin            1.0.0.3-2            1.0.0.3-6
            haskell-hls-hlint-plugin            1.0.1.1-2            1.0.1.1-6
      haskell-hls-module-name-plugin            1.0.0.1-2            1.0.0.1-6
           haskell-hls-ormolu-plugin            1.0.1.0-2            1.0.1.0-6
              haskell-hls-plugin-api            1.2.0.0-2            1.2.0.0-4
          haskell-hls-pragmas-plugin            1.0.1.0-2            1.0.1.0-6
   haskell-hls-refine-imports-plugin            1.0.0.0-3                    -
           haskell-hls-retrie-plugin            1.0.1.1-2            1.0.1.1-6
           haskell-hls-splice-plugin            1.0.0.3-3                    -
  haskell-hls-stylish-haskell-plugin            1.0.0.2-2            1.0.0.2-6
          haskell-hls-tactics-plugin            1.2.0.0-3                    -
              haskell-hls-test-utils            1.1.0.0-3            1.1.0.0-7
                    haskell-hopenpgp            2.9.5-181            2.9.5-183
                       haskell-hpack            0.34.4-76            0.34.4-78
                   haskell-hspec-wai           0.11.1-131           0.11.1-132
              haskell-hspec-wai-json           0.11.0-178           0.11.0-179
                haskell-html-conduit           1.3.2.2-13           1.3.2.2-15
                        haskell-http         4000.3.16-73         4000.3.16-75
                haskell-http-conduit             2.3.8-83             2.3.8-85
               haskell-http-download          0.2.0.0-335          0.2.0.0-337
                       haskell-http2             3.0.2-30             3.0.2-31
                haskell-implicit-hie           0.1.2.6-27           0.1.2.6-29
         haskell-implicit-hie-cradle           0.3.0.5-35           0.3.0.5-38
          haskell-incremental-parser           0.5.0.2-53           0.5.0.2-54
   haskell-insert-ordered-containers             0.2.5-29             0.2.5-30
                       haskell-ipynb          0.1.0.1-239          0.1.0.1-241
                 haskell-ixset-typed              0.5-192              0.5-193
                        haskell-jose              0.8.5-1              0.8.5-2
                   haskell-js-jquery            3.3.1-698            3.3.1-700
              haskell-kan-extensions             5.2.3-14             5.2.3-15
                        haskell-keys           3.12.3-145           3.12.3-146
             haskell-language-server            1.3.0.0-2            1.3.0.0-6
                    haskell-lattices            2.0.2-111            2.0.2-112
                        haskell-lens             5.0.1-42             5.0.1-43
                 haskell-lens-action             0.2.5-59             0.2.5-60
                  haskell-lens-aeson             1.1.1-57             1.1.1-58
                     haskell-libyaml            0.1.2-165            0.1.2-166
                         haskell-lsp            1.2.0.1-2            1.2.0.1-3
                    haskell-lsp-test           0.14.0.1-2           0.14.0.1-4
                   haskell-lsp-types            1.3.0.1-1            1.3.0.1-2
                        haskell-lsp0          0.24.0.0-55          0.24.0.0-56
                   haskell-lsp0-test          0.11.0.7-64          0.11.0.7-66
                  haskell-lsp0-types          0.24.0.0-54          0.24.0.0-55
                       haskell-mmark           0.0.7.3-47           0.0.7.3-49
                         haskell-mod           0.1.2.2-19           0.1.2.2-20
              haskell-monad-dijkstra          0.1.1.3-152          0.1.1.3-154
                haskell-monad-logger           0.3.36-121           0.3.36-123
            haskell-mono-traversable           1.0.15.3-1           1.0.15.3-2
  haskell-mono-traversable-instances           0.1.1.0-33           0.1.1.0-34
                    haskell-mustache            2.3.1-374            2.3.1-376
          haskell-mutable-containers            0.3.4-158            0.3.4-159
          haskell-neat-interpolation          0.5.1.2-163          0.5.1.2-164
             haskell-optparse-simple           0.1.1.4-36           0.1.1.4-38
                      haskell-pantry           0.5.2.3-42           0.5.2.3-45
         haskell-parameterized-utils           2.1.3.0-54           2.1.3.0-55
                  haskell-persistent           2.13.1.2-8          2.13.1.2-10
            haskell-persistent-mysql          2.13.0.1-54          2.13.0.1-56
       haskell-persistent-postgresql          2.13.0.3-43          2.13.0.3-45
               haskell-persistent-qq          2.12.0.1-52          2.12.0.1-54
           haskell-persistent-sqlite          2.13.0.3-47          2.13.0.3-49
             haskell-persistent-test          2.13.0.3-47          2.13.0.3-49
                     haskell-pointed            5.0.2-107            5.0.2-108
           haskell-postgresql-binary           0.12.4.1-8           0.12.4.1-9
            haskell-project-template          0.2.1.0-144          0.2.1.0-146
                         haskell-ptr           0.16.8.1-9          0.16.8.1-10
          haskell-quickcheck-classes           0.6.5.0-19           0.6.5.0-20
                         haskell-ral               0.2-36               0.2-37
                      haskell-rebase          1.13.0.1-29          1.13.0.1-30
           haskell-recursion-schemes           5.2.2.1-41           5.2.2.1-42
                    haskell-reducers           3.12.3-210           3.12.3-211
                    haskell-refinery           0.4.0.0-18           0.4.0.0-19
                        haskell-rere               0.2-41               0.2-42
                    haskell-rerebase          1.13.0.1-29          1.13.0.1-30
                      haskell-retrie           1.0.0.0-22           1.0.0.0-23
                         haskell-rio          0.1.21.0-11          0.1.21.0-12
                 haskell-rio-orphans           0.1.2.0-52           0.1.2.0-54
             haskell-rio-prettyprint          0.1.1.0-144          0.1.1.0-145
                    haskell-safecopy          0.10.4.2-52          0.10.4.2-53
                       haskell-sandi              0.5-255              0.5-256
                         haskell-sbv              8.16-14              8.16-16
                      haskell-scotty             0.12-181             0.12-183
                   haskell-semialign               1.2-45               1.2-46
               haskell-semigroupoids             5.3.5-64              5.3.6-1
              haskell-servant-client            0.18.3-37            0.18.3-39
         haskell-servant-client-core            0.18.3-24            0.18.3-25
              haskell-servant-server            0.18.3-37            0.18.3-39
             haskell-servant-swagger           1.1.10-185           1.1.10-186
                       haskell-shake            0.19.5-39            0.19.5-41
             haskell-simple-sendfile           0.2.30-212           0.2.30-214
                 haskell-skylighting              0.11-26              0.11-28
            haskell-skylighting-core              0.11-28              0.11-30
                       haskell-store            0.7.12-14            0.7.12-15
                     haskell-streams               3.3-35               3.3-36
                 haskell-strict-list              0.1.6-5              0.1.6-6
                    haskell-summoner          2.0.1.1-211          2.0.1.1-213
                haskell-summoner-tui          2.0.1.1-234          2.0.1.1-236
                    haskell-swagger2             2.6.1-22             2.6.1-23
           haskell-tagstream-conduit            0.5.6-162            0.5.6-164
                 haskell-tar-conduit            0.3.2-232            0.3.2-234
             haskell-tasty-checklist           1.0.3.0-11           1.0.3.0-12
                     haskell-tdigest           0.2.1.1-63           0.2.1.1-64
                haskell-text-builder            0.6.6.3-4            0.6.6.3-5
                   haskell-tree-diff               0.2-53              0.2.1-2
                    haskell-trifecta             2.1.1-64             2.1.1-65
                      haskell-turtle            1.5.22-36            1.5.22-37
               haskell-typed-process            0.2.6.2-1            0.2.6.3-1
                         haskell-vec               0.4-36               0.4-37
              haskell-vector-builder           0.3.8.2-26           0.3.8.2-27
            haskell-vector-instances              3.4-308              3.4-309
                haskell-vector-sized              1.5.0-7              1.5.0-8
              haskell-wai-app-static          3.1.7.2-234          3.1.7.2-236
                 haskell-wai-conduit          3.0.0.4-362          3.0.0.4-363
                   haskell-wai-extra            3.1.6-212            3.1.6-214
          haskell-wai-handler-launch          3.0.3.1-315          3.0.3.1-317
                  haskell-wai-logger            2.3.6-426            2.3.6-428
       haskell-wai-middleware-static            0.9.0-181            0.9.0-183
                        haskell-warp            3.3.17-36            3.3.17-38
                    haskell-warp-tls              3.3.2-3              3.3.2-5
                       haskell-what4             1.2.1-35             1.2.1-36
            haskell-wl-pprint-extras          3.5.0.5-262          3.5.0.5-263
          haskell-wl-pprint-terminfo          3.7.1.4-262          3.7.1.4-263
                        haskell-wreq           0.5.3.3-99          0.5.3.3-100
                      haskell-xcffib            0.11.1-84            0.11.1-85
                 haskell-xml-conduit           1.9.1.1-42           1.9.1.1-44
                  haskell-xml-hamlet          0.5.0.1-282          0.5.0.1-284
                        haskell-yaml           0.11.6.0-5           0.11.7.0-2
                       haskell-yesod           1.6.1.2-48           1.6.1.2-51
                  haskell-yesod-auth           1.6.10.4-1           1.6.10.4-3
                  haskell-yesod-core          1.6.21.0-30          1.6.21.0-32
                  haskell-yesod-form             1.7.0-82             1.7.0-84
            haskell-yesod-persistent           1.6.0.7-68           1.6.0.7-70
                haskell-yesod-static          1.6.1.0-315          1.6.1.0-317
                  haskell-yesod-test           1.6.12-191           1.6.12-193
                           hedgewars            1.0.0-220            1.0.0-221
                             hindent             5.3.2-80             5.3.2-82
                             hledger            1.22.2-27            1.22.2-29
                        hledger-iadd            1.3.15-35            1.3.15-36
                          hledger-ui            1.22.2-29            1.22.2-31
                         hledger-web            1.22.2-34            1.22.2-37
                               hlint             3.3.1-29             3.3.1-31
                              hoogle           5.0.18.2-4           5.0.18.2-6
                      hopenpgp-tools           0.23.6-145           0.23.6-148
                             i3-gaps             4.19.1-1               4.20-1
                           ibus-m17n              1.4.7-1              1.4.8-1
                               idris            1.3.3-272            1.3.3-273
               intel-compute-runtime        21.41.21220-1        21.42.21270-1
                             jenkins              2.316-1              2.317-1
                          jupyterlab              3.2.0-1              3.2.1-1
                                kodi               19.1-6               19.2-3
        kodi-addon-audioencoder-flac            1:3.0.0-7           1:19.0.0-4
        kodi-addon-audioencoder-lame            1:3.0.2-7           1:19.0.0-4
      kodi-addon-audioencoder-vorbis            1:3.0.1-7           1:19.0.0-4
         kodi-addon-audioencoder-wav            1:3.0.0-7           1:19.0.0-4
            kodi-addon-game-libretro              2.2.0-8             19.0.0-4
 kodi-addon-game-libretro-beetle-psx          0.9.44.27-1          0.9.44.33-2
    kodi-addon-game-libretro-desmume           0.0.1.14-1           0.0.1.17-2
    kodi-addon-game-libretro-flycast           0.1.0.35-1           0.1.0.39-2
   kodi-addon-game-libretro-gambatte           0.5.0.22-1           0.5.0.26-2
    kodi-addon-game-libretro-melonds           0.9.1.18-1           0.9.3.23-2
       kodi-addon-game-libretro-mgba           0.8.4.19-8           0.9.2.28-2
kodi-addon-game-libretro-mupen64plus-nx      1:2.2.0.16-1         1:2.2.0.22-2
   kodi-addon-game-libretro-nestopia          1.51.0.17-1          1.51.1.21-2
kodi-addon-game-libretro-parallel-n64          2.0.0.16-1           2.0.0.19-2
    kodi-addon-game-libretro-scummvm           2.1.1.15-1           2.1.1.20-2
     kodi-addon-game-libretro-snes9x          1.60.0.22-1          1.60.0.27-2
    kodi-addon-game-libretro-yabause          0.9.15.23-1          0.9.15.30-2
     kodi-addon-inputstream-adaptive             2.6.23-1             19.0.0-4
         kodi-addon-inputstream-rtmp              3.4.0-7             19.0.0-4
      kodi-addon-peripheral-joystick              1.7.2-6             19.0.0-4
    kodi-addon-screensaver-asteroids            1:2.6.0-7           1:19.0.0-4
   kodi-addon-screensaver-biogenesis            1:2.5.0-7           1:19.0.0-4
    kodi-addon-screensaver-greynetic            1:2.5.0-7           1:19.0.0-4
 kodi-addon-screensaver-matrixtrails            1:2.6.0-7           1:19.0.0-4
     kodi-addon-screensaver-pingpong            1:2.4.0-7           1:19.0.0-4
         kodi-addon-screensaver-pyro            1:3.3.0-7           1:19.0.0-4
        kodi-addon-screensaver-stars            1:2.4.0-7           1:19.0.0-4
   kodi-addon-visualization-projectm            1:3.3.0-7           1:19.0.0-4
  kodi-addon-visualization-shadertoy           1:19.0.0-2           1:19.1.1-4
   kodi-addon-visualization-spectrum           1:19.0.0-2           1:19.0.0-5
   kodi-addon-visualization-waveform           1:19.0.0-2           1:19.0.1-4
                            kodi-dev               19.1-6               19.2-3
                   kodi-eventclients               19.1-6               19.2-3
                       kodi-platform  20190726.809c5e9-28  20190726.809c5e9-31
            kodi-tools-texturepacker               19.1-6               19.2-3
                kubectl-cert-manager              1.5.3-1              1.5.4-1
                                 ldc           2:1.27.1-1           3:1.27.1-1
                             libavif              0.9.2-1              0.9.3-1
                               libhx               3.26-1                4.2-1
                          liblphobos           2:1.27.1-1           3:1.27.1-1
              libperconaserverclient          8.0.25_15-2          8.0.26_16-1
                        libquicktime             1.2.4-24             1.2.4-25
                          librdkafka              1.8.0-1              1.8.2-1
                           libtg_owt     0.git7.575fb17-1     0.git7.575fb17-2
                              libyuv     r2212+dfaf7534-2     r2266+eb6e7bb6-1
                              lutris            0.5.8.4-1            0.5.9.1-1
                                 lxc           1:4.0.10-2           1:4.0.11-1
                               lxcfs              4.0.9-1             4.0.11-1
                             mailman             2.1.34-2             2.1.35-1
                              marked              3.0.4-1              3.0.5-1
                       mediastreamer             5.0.36-1             5.0.36-2
                         meilisearch             0.22.0-1             0.23.1-1
                             menyoki              1.5.3-1              1.5.5-1
                     mysql-workbench             8.0.26-1             8.0.27-1
                              nageru             1.8.6-11             1.8.6-12
                             neomutt           20211015-1           20211022-1
               netfilter-fullconenat      r73.0cf3b48-155      r73.0cf3b48-157
                 networkmanager-l2tp              1.8.6-5             1.20.0-1
                       nginx-mod-njs              0.6.2-1              0.7.0-1
                          obs-studio             27.0.1-3             27.1.3-1
                               opera       80.0.4170.16-1       80.0.4170.63-1
                 opera-ffmpeg-codecs       94.0.4606.61-1       94.0.4606.81-1
                              pandoc            2.14.1-40            2.14.1-44
                     pandoc-crossref          0.3.12.0-54          0.3.12.0-58
                      percona-server          8.0.25_15-2          8.0.26_16-1
              percona-server-clients          8.0.25_15-2          8.0.26_16-1
      plasma5-applets-window-buttons              0.9.0-3             0.10.0-1
                              podman              3.4.0-1              3.4.1-1
                       podman-docker              3.4.0-1              3.4.1-1
                           postgrest             8.0.0-22             8.0.0-24
                              pulumi             3.15.0-1             3.16.0-1
                             pyright            1.1.179-1            1.1.181-1
                  python-authheaders             0.13.0-3             0.14.1-1
                     python-autobahn             21.3.1-1             21.3.1-2
               python-awesomeversion             21.8.1-1            21.10.0-1
                     python-cfn-lint             0.54.2-1             0.54.3-1
               python-django-environ              0.8.0-1              0.8.1-1
                         python-h5py              3.4.0-1              3.5.0-1
                 python-h5py-openmpi              3.4.0-1              3.5.0-1
                         python-moto              2.2.9-1             2.2.10-1
             python-oslo-concurrency              4.4.1-1              4.5.0-1
                     python-oslo-log              4.6.0-1              4.6.1-1
                        python-param             1.11.1-1             1.12.0-1
                 python-phonenumbers            8.12.34-1            8.12.35-1
                  python-progressbar             3.53.3-1             3.55.0-1
                   python-pyls-black              0.4.6-1                    -
                      python-pymongo             3.12.0-1             3.12.1-1
                         python-pytz             2021.1-1             2021.3-1
                    python-pywlroots             0.14.8-1             0.14.9-1
                  python-tokenize-rt              4.1.0-2              4.2.1-1
                       python-zopfli              0.1.8-1              0.1.9-1
                        python2-pytz             2021.1-1             2021.3-1
                         qutebrowser              2.3.1-1              2.4.0-1
                               seatd              0.6.2-1              0.6.3-1
                          serverless             2.63.0-1             2.64.1-1
                          shellcheck             0.7.2-89             0.7.2-93
                            skaffold             1.32.0-1             1.33.1-1
                               stack             2.7.3-48             2.7.3-51
                            step-cli             0.17.6-1             0.17.7-1
                           stylelint            13.13.1-1             14.0.0-1
        stylelint-config-recommended              5.0.0-1              6.0.0-1
           stylelint-config-standard             22.0.0-1             23.0.0-1
                           tailscale             1.16.0-1             1.16.1-1
                      tamarin-prover             1.6.1-19             1.6.1-21
                             taskell            1.11.4-18            1.11.4-20
                          terragrunt             0.35.3-1             0.35.4-1
                             toxcore           1:0.2.12-2           1:0.2.12-3
                               toxic             0.11.1-1             0.11.1-2
                                utox             0.18.1-1             0.18.1-2
                         v2ray-geoip       202110140026-1       202110210032-1
                         vaultwarden             1.22.2-1             1.23.0-1
                                vcsh              2.0.2-1              2.0.3-1
                          virtualbox             6.1.26-1             6.1.28-3
                  virtualbox-ext-vnc             6.1.26-1             6.1.28-3
                virtualbox-guest-iso             6.1.26-1             6.1.28-1
              virtualbox-guest-utils             6.1.26-1             6.1.28-3
          virtualbox-guest-utils-nox             6.1.26-1             6.1.28-3
                virtualbox-host-dkms             6.1.26-1             6.1.28-3
                      virtualbox-sdk             6.1.26-1             6.1.28-3
                             vivaldi        4.3.2439.44-1        4.3.2439.56-1
                           vultr-cli              2.8.4-1              2.8.5-1
                           wine-mono              6.3.0-1              6.4.0-1
                             wmfocus              1.2.0-1              1.3.0-1
                             xdotool       3.20210903.1-1       3.20211022.1-1
                            xine-lib             1.2.11-5             1.2.11-6
                              xmobar              0.39-16              0.39-18
                                xpra              4.2.2-1              4.2.2-2
                              zoxide              0.7.7-1              0.7.8-1
                                dpdk                    -              21.08-1
                     python-mistune1                    -              0.8.4-1
                              zellij                    -             0.19.0-2


:: Different overlay package(s) in repository core x86_64

-------------------------------------------------------------------------------
                             PACKAGE           2021-10-20           2021-10-23
-------------------------------------------------------------------------------
                            linux414           4.14.251-1           4.14.252-1
                    linux414-headers           4.14.251-1           4.14.252-1
                            linux419           4.19.212-1           4.19.213-1
                    linux419-headers           4.19.212-1           4.19.213-1
                            linux510            5.10.74-1            5.10.75-1
                    linux510-headers            5.10.74-1            5.10.75-1
                            linux514            5.14.13-1            5.14.14-1
                    linux514-headers            5.14.13-1            5.14.14-1
                             linux54            5.4.154-1            5.4.155-1
                     linux54-headers            5.4.154-1            5.4.155-1
                         mhwd-nvidia             470.74-1          495.29.05-1


:: Different sync package(s) in repository core x86_64

-------------------------------------------------------------------------------
                             PACKAGE           2021-10-20           2021-10-23
-------------------------------------------------------------------------------
                                file               5.40-6               5.41-1


:: Different overlay package(s) in repository extra x86_64

-------------------------------------------------------------------------------
                             PACKAGE           2021-10-20           2021-10-23
-------------------------------------------------------------------------------
                  linux414-acpi_call            1.1.0-225            1.1.0-226
                   linux414-bbswitch              0.8-225              0.8-226
                linux414-broadcom-wl     6.30.223.271-226     6.30.223.271-227
                linux414-ndiswrapper              1.63-75              1.63-76
               linux414-nvidia-390xx           390.144-12           390.144-13
                     linux414-nvidia             470.74-6          495.29.05-1
                   linux414-nvidiabl             0.88-225             0.88-226
                      linux414-r8168          8.049.02-14          8.049.02-15
                  linux414-rt3562sta       2.4.1.1_r4-221       2.4.1.1_r4-222
                   linux414-tp_smapi             0.43-117             0.43-118
                linux414-vhba-module          20210418-23          20210418-24
    linux414-virtualbox-host-modules            6.1.26-11             6.1.28-1
                        linux414-zfs              2.1.1-6              2.1.1-7
                  linux419-acpi_call            1.1.0-206            1.1.0-207
                   linux419-bbswitch              0.8-206              0.8-207
                linux419-broadcom-wl     6.30.223.271-206     6.30.223.271-207
                linux419-ndiswrapper              1.63-96              1.63-97
               linux419-nvidia-390xx           390.144-15           390.144-16
                     linux419-nvidia             470.74-7          495.29.05-1
                   linux419-nvidiabl             0.88-205             0.88-206
                      linux419-r8168          8.049.02-17          8.049.02-18
                  linux419-rtl8723bu          20210806-11          20210806-12
                   linux419-tp_smapi             0.43-155             0.43-156
                linux419-vhba-module          20210418-28          20210418-29
    linux419-virtualbox-host-modules            6.1.26-14             6.1.28-1
                        linux419-zfs              2.1.1-7              2.1.1-8
                      linux44-nvidia             470.74-7          495.29.05-7
     linux44-virtualbox-host-modules            6.1.26-13             6.1.28-1
                      linux49-nvidia             470.74-6          495.29.05-1
     linux49-virtualbox-host-modules            6.1.26-11             6.1.28-1
                  linux510-acpi_call             1.1.0-90             1.1.0-91
                   linux510-bbswitch               0.8-90               0.8-91
                linux510-broadcom-wl      6.30.223.271-92      6.30.223.271-93
               linux510-nvidia-390xx           390.144-23           390.144-24
                     linux510-nvidia             470.74-8          495.29.05-1
                      linux510-r8168          8.049.02-27          8.049.02-28
                  linux510-rtl8723bu          20210806-18          20210806-19
                   linux510-tp_smapi              0.43-90              0.43-91
                linux510-vhba-module          20210418-44          20210418-45
    linux510-virtualbox-host-modules            6.1.26-21             6.1.28-1
                        linux510-zfs              2.1.1-8              2.1.1-9
                     linux513-nvidia             470.74-1          495.29.05-1
    linux513-virtualbox-host-modules            6.1.26-15             6.1.28-1
                  linux514-acpi_call             1.1.0-16             1.1.0-17
                   linux514-bbswitch               0.8-16               0.8-17
                linux514-broadcom-wl      6.30.223.271-16      6.30.223.271-17
               linux514-nvidia-390xx           390.144-16           390.144-17
                     linux514-nvidia             470.74-8          495.29.05-1
                      linux514-r8168          8.049.02-16          8.049.02-17
                  linux514-rtl8723bu          20210806-16          20210806-17
                   linux514-tp_smapi              0.43-16              0.43-17
                linux514-vhba-module          20210418-16          20210418-17
    linux514-virtualbox-host-modules            6.1.26-16             6.1.28-1
                        linux514-zfs              2.1.1-8              2.1.1-9
                     linux515-nvidia           470.74-0.6        495.29.05-0.1
                   linux54-acpi_call            1.1.0-163            1.1.0-164
                    linux54-bbswitch              0.8-163              0.8-164
                 linux54-broadcom-wl     6.30.223.271-164     6.30.223.271-165
                 linux54-ndiswrapper             1.63-119             1.63-120
                linux54-nvidia-390xx           390.144-21           390.144-22
                      linux54-nvidia             470.74-8          495.29.05-1
                    linux54-nvidiabl             0.88-163             0.88-164
                       linux54-r8168          8.049.02-25          8.049.02-26
                   linux54-rtl8723bu          20210806-16          20210806-17
                    linux54-tp_smapi             0.43-163             0.43-164
                 linux54-vhba-module          20210418-43          20210418-44
     linux54-virtualbox-host-modules            6.1.26-19             6.1.28-1
                         linux54-zfs              2.1.1-8              2.1.1-9
                         nvidia-dkms             470.74-1          495.29.05-1
                        nvidia-utils             470.74-2          495.29.05-1
                       opencl-nvidia             470.74-1          495.29.05-1
                            qt5-base    5.15.2+kde+r247-1    5.15.2+kde+r251-1
             qt5-xcb-private-headers    5.15.2+kde+r247-1    5.15.2+kde+r251-1
                         thunderbird           91.2.1-0.2                    -
                 thunderbird-i18n-af           91.2.1-0.2                    -
                 thunderbird-i18n-ar           91.2.1-0.2                    -
                thunderbird-i18n-ast           91.2.1-0.2                    -
                 thunderbird-i18n-be           91.2.1-0.2                    -
                 thunderbird-i18n-bg           91.2.1-0.2                    -
                 thunderbird-i18n-br           91.2.1-0.2                    -
                 thunderbird-i18n-ca           91.2.1-0.2                    -
                thunderbird-i18n-cak           91.2.1-0.2                    -
                 thunderbird-i18n-cs           91.2.1-0.2                    -
                 thunderbird-i18n-cy           91.2.1-0.2                    -
                 thunderbird-i18n-da           91.2.1-0.2                    -
                 thunderbird-i18n-de           91.2.1-0.2                    -
                thunderbird-i18n-dsb           91.2.1-0.2                    -
                 thunderbird-i18n-el           91.2.1-0.2                    -
              thunderbird-i18n-en-gb           91.2.1-0.2                    -
              thunderbird-i18n-en-us           91.2.1-0.2                    -
              thunderbird-i18n-es-ar           91.2.1-0.2                    -
              thunderbird-i18n-es-es           91.2.1-0.2                    -
                 thunderbird-i18n-et           91.2.1-0.2                    -
                 thunderbird-i18n-eu           91.2.1-0.2                    -
                 thunderbird-i18n-fi           91.2.1-0.2                    -
                 thunderbird-i18n-fr           91.2.1-0.2                    -
              thunderbird-i18n-fy-nl           91.2.1-0.2                    -
              thunderbird-i18n-ga-ie           91.2.1-0.2                    -
                 thunderbird-i18n-gd           91.2.1-0.2                    -
                 thunderbird-i18n-gl           91.2.1-0.2                    -
                 thunderbird-i18n-he           91.2.1-0.2                    -
                 thunderbird-i18n-hr           91.2.1-0.2                    -
                thunderbird-i18n-hsb           91.2.1-0.2                    -
                 thunderbird-i18n-hu           91.2.1-0.2                    -
              thunderbird-i18n-hy-am           91.2.1-0.2                    -
                 thunderbird-i18n-id           91.2.1-0.2                    -
                 thunderbird-i18n-is           91.2.1-0.2                    -
                 thunderbird-i18n-it           91.2.1-0.2                    -
                 thunderbird-i18n-ja           91.2.1-0.2                    -
                 thunderbird-i18n-ka           91.2.1-0.2                    -
                thunderbird-i18n-kab           91.2.1-0.2                    -
                 thunderbird-i18n-kk           91.2.1-0.2                    -
                 thunderbird-i18n-ko           91.2.1-0.2                    -
                 thunderbird-i18n-lt           91.2.1-0.2                    -
                 thunderbird-i18n-ms           91.2.1-0.2                    -
              thunderbird-i18n-nb-no           91.2.1-0.2                    -
                 thunderbird-i18n-nl           91.2.1-0.2                    -
              thunderbird-i18n-nn-no           91.2.1-0.2                    -
              thunderbird-i18n-pa-in           91.2.1-0.2                    -
                 thunderbird-i18n-pl           91.2.1-0.2                    -
              thunderbird-i18n-pt-br           91.2.1-0.2                    -
              thunderbird-i18n-pt-pt           91.2.1-0.2                    -
                 thunderbird-i18n-rm           91.2.1-0.2                    -
                 thunderbird-i18n-ro           91.2.1-0.2                    -
                 thunderbird-i18n-ru           91.2.1-0.2                    -
                 thunderbird-i18n-sk           91.2.1-0.2                    -
                 thunderbird-i18n-sl           91.2.1-0.2                    -
                 thunderbird-i18n-sq           91.2.1-0.2                    -
                 thunderbird-i18n-sr           91.2.1-0.2                    -
              thunderbird-i18n-sv-se           91.2.1-0.2                    -
                 thunderbird-i18n-th           91.2.1-0.2                    -
                 thunderbird-i18n-tr           91.2.1-0.2                    -
                 thunderbird-i18n-uk           91.2.1-0.2                    -
                 thunderbird-i18n-uz           91.2.1-0.2                    -
                 thunderbird-i18n-vi           91.2.1-0.2                    -
              thunderbird-i18n-zh-cn           91.2.1-0.2                    -
              thunderbird-i18n-zh-tw           91.2.1-0.2                    -


:: Different sync package(s) in repository extra x86_64

-------------------------------------------------------------------------------
                             PACKAGE           2021-10-20           2021-10-23
-------------------------------------------------------------------------------
                        avidemux-cli              2.7.8-2              2.7.8-3
                         avidemux-qt              2.7.8-2              2.7.8-3
                              ffmpeg              2:4.4-4              2:4.4-5
                                  gd              2.3.3-2              2.3.3-3
                           gi-docgen             2021.7-1             2021.8-1
                      gst-plugin-gtk             1.18.5-1             1.18.5-2
                    gst-plugin-qmlgl             1.18.5-1             1.18.5-2
                    gst-plugins-good             1.18.5-1             1.18.5-2
                    gst-plugins-ugly             1.18.5-1             1.18.5-2
                       kimageformats             5.87.0-1             5.87.0-2
                               krita              4.4.8-2              4.4.8-3
                     lib32-rust-libs           1:1.55.0-1           1:1.56.0-1
                             libcaca        0.99.beta19-5        0.99.beta20-1
                            libinput             1.19.1-1             1.19.2-1
                             libsrtp            1:2.4.0-1            1:2.4.2-1
                              libvpx             1.10.0-1             1.11.0-1
                            mencoder              38322-1              38322-2
                                 mpd             0.23.1-1             0.23.2-1
                             mplayer              38322-1              38322-2
                        opencolorio1              1.1.1-3                    -
                                 php             8.0.11-2             8.0.12-1
                          php-apache             8.0.11-2             8.0.12-1
                             php-cgi             8.0.11-2             8.0.12-1
                           php-dblib             8.0.11-2             8.0.12-1
                           php-embed             8.0.11-2             8.0.12-1
                         php-enchant             8.0.11-2             8.0.12-1
                             php-fpm             8.0.11-2             8.0.12-1
                              php-gd             8.0.11-2             8.0.12-1
                            php-imap             8.0.11-2             8.0.12-1
                            php-intl             8.0.11-2             8.0.12-1
                            php-odbc             8.0.11-2             8.0.12-1
                           php-pgsql             8.0.11-2             8.0.12-1
                          php-phpdbg             8.0.11-2             8.0.12-1
                          php-pspell             8.0.11-2             8.0.12-1
                            php-snmp             8.0.11-2             8.0.12-1
                          php-sodium             8.0.11-2             8.0.12-1
                          php-sqlite             8.0.11-2             8.0.12-1
                            php-tidy             8.0.11-2             8.0.12-1
                             php-xsl             8.0.11-2             8.0.12-1
                                php7             7.4.24-2             7.4.25-1
                         php7-apache             7.4.24-2             7.4.25-1
                            php7-cgi             7.4.24-2             7.4.25-1
                          php7-dblib             7.4.24-2             7.4.25-1
                          php7-embed             7.4.24-2             7.4.25-1
                        php7-enchant             7.4.24-2             7.4.25-1
                            php7-fpm             7.4.24-2             7.4.25-1
                             php7-gd             7.4.24-2             7.4.25-1
                           php7-imap             7.4.24-2             7.4.25-1
                           php7-intl             7.4.24-2             7.4.25-1
                           php7-odbc             7.4.24-2             7.4.25-1
                          php7-pgsql             7.4.24-2             7.4.25-1
                         php7-phpdbg             7.4.24-2             7.4.25-1
                         php7-pspell             7.4.24-2             7.4.25-1
                           php7-snmp             7.4.24-2             7.4.25-1
                         php7-sodium             7.4.24-2             7.4.25-1
                         php7-sqlite             7.4.24-2             7.4.25-1
                           php7-tidy             7.4.24-2             7.4.25-1
                            php7-xsl             7.4.24-2             7.4.25-1
                   python-feedparser              6.0.1-1              6.0.1-2
                     qt5-declarative     5.15.2+kde+r34-1     5.15.2+kde+r36-1
                       qt5-webengine             5.15.6-4             5.15.6-5
                       qt6-webengine              6.2.0-1              6.2.0-2
                            rubygems             3.2.21-1             3.2.29-1
                                rust           1:1.55.0-1           1:1.56.0-1
                           rust-docs           1:1.55.0-1           1:1.56.0-1
                           rust-musl           1:1.55.0-1           1:1.56.0-1
                         thunderbird             91.2.0-2             91.2.1-1
                 thunderbird-i18n-af             91.2.0-2             91.2.1-1
                 thunderbird-i18n-ar             91.2.0-2             91.2.1-1
                thunderbird-i18n-ast             91.2.0-2             91.2.1-1
                 thunderbird-i18n-be             91.2.0-2             91.2.1-1
                 thunderbird-i18n-bg             91.2.0-2             91.2.1-1
                 thunderbird-i18n-br             91.2.0-2             91.2.1-1
                 thunderbird-i18n-ca             91.2.0-2             91.2.1-1
                thunderbird-i18n-cak             91.2.0-2             91.2.1-1
                 thunderbird-i18n-cs             91.2.0-2             91.2.1-1
                 thunderbird-i18n-cy             91.2.0-2             91.2.1-1
                 thunderbird-i18n-da             91.2.0-2             91.2.1-1
                 thunderbird-i18n-de             91.2.0-2             91.2.1-1
                thunderbird-i18n-dsb             91.2.0-2             91.2.1-1
                 thunderbird-i18n-el             91.2.0-2             91.2.1-1
              thunderbird-i18n-en-gb             91.2.0-2             91.2.1-1
              thunderbird-i18n-en-us             91.2.0-2             91.2.1-1
              thunderbird-i18n-es-ar             91.2.0-2             91.2.1-1
              thunderbird-i18n-es-es             91.2.0-2             91.2.1-1
                 thunderbird-i18n-et             91.2.0-2             91.2.1-1
                 thunderbird-i18n-eu             91.2.0-2             91.2.1-1
                 thunderbird-i18n-fi             91.2.0-2             91.2.1-1
                 thunderbird-i18n-fr             91.2.0-2             91.2.1-1
              thunderbird-i18n-fy-nl             91.2.0-2             91.2.1-1
              thunderbird-i18n-ga-ie             91.2.0-2             91.2.1-1
                 thunderbird-i18n-gd             91.2.0-2             91.2.1-1
                 thunderbird-i18n-gl             91.2.0-2             91.2.1-1
                 thunderbird-i18n-he             91.2.0-2             91.2.1-1
                 thunderbird-i18n-hr             91.2.0-2             91.2.1-1
                thunderbird-i18n-hsb             91.2.0-2             91.2.1-1
                 thunderbird-i18n-hu             91.2.0-2             91.2.1-1
              thunderbird-i18n-hy-am             91.2.0-2             91.2.1-1
                 thunderbird-i18n-id             91.2.0-2             91.2.1-1
                 thunderbird-i18n-is             91.2.0-2             91.2.1-1
                 thunderbird-i18n-it             91.2.0-2             91.2.1-1
                 thunderbird-i18n-ja             91.2.0-2             91.2.1-1
                 thunderbird-i18n-ka             91.2.0-2             91.2.1-1
                thunderbird-i18n-kab             91.2.0-2             91.2.1-1
                 thunderbird-i18n-kk             91.2.0-2             91.2.1-1
                 thunderbird-i18n-ko             91.2.0-2             91.2.1-1
                 thunderbird-i18n-lt             91.2.0-2             91.2.1-1
                 thunderbird-i18n-ms             91.2.0-2             91.2.1-1
              thunderbird-i18n-nb-no             91.2.0-2             91.2.1-1
                 thunderbird-i18n-nl             91.2.0-2             91.2.1-1
              thunderbird-i18n-nn-no             91.2.0-2             91.2.1-1
              thunderbird-i18n-pa-in             91.2.0-2             91.2.1-1
                 thunderbird-i18n-pl             91.2.0-2             91.2.1-1
              thunderbird-i18n-pt-br             91.2.0-2             91.2.1-1
              thunderbird-i18n-pt-pt             91.2.0-2             91.2.1-1
                 thunderbird-i18n-rm             91.2.0-2             91.2.1-1
                 thunderbird-i18n-ro             91.2.0-2             91.2.1-1
                 thunderbird-i18n-ru             91.2.0-2             91.2.1-1
                 thunderbird-i18n-sk             91.2.0-2             91.2.1-1
                 thunderbird-i18n-sl             91.2.0-2             91.2.1-1
                 thunderbird-i18n-sq             91.2.0-2             91.2.1-1
                 thunderbird-i18n-sr             91.2.0-2             91.2.1-1
              thunderbird-i18n-sv-se             91.2.0-2             91.2.1-1
                 thunderbird-i18n-th             91.2.0-2             91.2.1-1
                 thunderbird-i18n-tr             91.2.0-2             91.2.1-1
                 thunderbird-i18n-uk             91.2.0-2             91.2.1-1
                 thunderbird-i18n-uz             91.2.0-2             91.2.1-1
                 thunderbird-i18n-vi             91.2.0-2             91.2.1-1
              thunderbird-i18n-zh-cn             91.2.0-2             91.2.1-1
              thunderbird-i18n-zh-tw             91.2.0-2             91.2.1-1
                                 vlc             3.0.16-3             3.0.16-4
                                x2643:0.161.r3039.544c61f-13:0.163.r3060.5db6aa6-1
                    python-sgmllib3k                    -              1.0.0-2


:: Different overlay package(s) in repository kde-unstable x86_64

-------------------------------------------------------------------------------
                             PACKAGE           2021-10-20           2021-10-23
-------------------------------------------------------------------------------
                             akonadi21.08.2.r12630.gf7ad341a3-121.08.2.r12631.g93214347f-1
                    akonadi-calendar21.08.2.r1997.g276e9a8-121.08.2.r1998.g14267ba-1
                    akonadi-contacts21.08.2.r3070.g3fb27ed5-121.08.2.r3073.g280e389c-1
                               baloo5.87.0.r3013.gcbf8efe8-15.87.0.r3014.ga9af0cc4-1
                           bluedevil1:5.23.0.r2294.gb4197ece-11:5.23.1.r2295.gfcd8d68c-1
                              breeze5.23.0.r2289.g7f9f732a-15.23.1.r2289.g7f9f732a-1
                         breeze-grub5.23.0.r11.g63136a9-15.23.1.r11.g63136a9-1
                          breeze-gtk5.23.0.r427.g4e3d0c7-15.23.1.r427.g4e3d0c7-1
                        breeze-icons5.87.0.r1812.gc0a4f65e-15.87.0.r1813.gfbf20c65-1
                              cantor21.04.3.r3247.gf19a5cd6-121.04.3.r3248.gcaa40504-1
                            discover5.22.5.r8293.g291967cb-15.23.1.r8385.g198dde85-1
                             dolphin21.08.2.r6722.g73082d2e4-121.08.2.r6724.gb497dc9cb-1
                             drkonqi5.23.0.r705.gaea7570b-15.23.1.r705.gaea7570b-1
                               elisa21.08.2.r2784.gce301cbc-121.08.2.r2785.gbc32cc3e-1
                          eventviews21.08.2.r54.gc767443-121.08.2.r55.g78c9be3-1
                 extra-cmake-modules5.87.0.r3380.ge62246c-15.87.0.r3381.g0516940-1
                           itinerary21.08.2.r1499.g0e0021b-121.08.2.r1500.g0ce104b-1
                   kactivitymanagerd5.23.0.r1373.g242b7cf-15.23.1.r1373.g242b7cf-1
                              kalarm21.08.2.r6478.g390d2a2b-121.08.2.r6490.g48695c30-1
                              kapman21.08.2.r613.g6847b03-121.08.2.r614.gc8a073d-1
                                kate21.08.2.r18411.gf8eb84b56-121.08.2.r18413.ga92f86c43-1
                           kblackbox21.08.2.r733.g7280dd3-121.08.2.r734.g62100e4-1
                       kcalendarcore5.87.0.r1252.g5c3e41375-15.87.0.r1254.g1691d1f2f-1
                             kconfig5.87.0.r878.g5bc393b-15.87.0.r879.g605383b-1
                           kcontacts1:5.87.0.r3268.gf8ab76af-11:5.87.0.r3271.g2b9ece91-1
                       kde-cli-tools5.23.0.r1873.g5ab245f-15.23.1.r1873.g5ab245f-1
                      kde-gtk-config5.23.0.r916.g21d547e-15.23.1.r916.g21d547e-1
                kde-telephony-daemon21.08.1.r431.gd73b404-121.08.2.r431.g1133b94-1
                  kde-telephony-meta21.08.2.r431.gf42ca1b-121.08.2.r431.gfd18389-1
                         kdecoration5.23.0.r277.g5285f9d-15.23.1.r277.g5285f9d-1
                       kdepim-addons21.08.2.r4367.g12074996-121.08.2.r4368.g19dee201-1
                    kdeplasma-addons5.23.0.r8594.ga41a2714c-15.23.1.r8595.g921202841-1
                       kfilemetadata5.87.0.r817.g6dfcd50-15.87.0.r818.gdd28fac-1
                             kgamma55.23.0.r463.gc082f80-15.23.1.r463.gc082f80-1
                        kglobalaccel5.87.0.r476.g40c9eb0-15.87.0.r477.g6ac1330-1
                            khotkeys5.23.0.r2098.gb99fa8d-15.23.1.r2098.gb99fa8d-1
                         kinfocenter5.23.0.r1971.gc3cb026-15.23.1.r1971.gc3cb026-1
                                 kio5.87.0.r5044.gdb1a3672-15.87.0.r5051.g221a94a6-1
                          kio-extras21.08.2.r7160.g00297524-121.08.2.r7161.gd6e40ca9-1
                           kirigami25.87.0.r2929.gfc817a5c-15.87.0.r2931.g11fd5375-1
                           kleopatra21.08.2.r6011.g92de59e6-121.08.2.r6014.gebf19c3f-1
                               kmail21.08.2.r26037.g82fd69715-121.08.2.r26039.g449f9a3ff-1
                      kmailtransport21.08.2.r1672.g73611cd-121.08.2.r1675.gde344d6-1
                           kmenuedit5.23.0.r976.gcc2ebaa-15.23.1.r976.gcc2ebaa-1
                           konqueror21.08.2.r14986.g03ae7a5e6-121.08.2.r14994.gcf5ab5865-1
                             konsole21.08.2.r7982.g1a93b090-121.08.2.r7991.g733e7858-1
                             kontact21.08.2.r5392.ga0977199-121.08.2.r5410.gf13991ae-1
                    kpublictransport21.08.2.r1908.g4e112b1a-121.08.2.r1915.g4ccb9ee3-1
                               kross5.87.0.r341.gd944054-15.87.0.r342.g578ae99-1
                             kscreen5.23.0.r1375.g4a3f56f-15.23.1.r1376.gd24c1e4-1
                       kscreenlocker5.23.0.r883.g69e1385-15.23.1.r883.g69e1385-1
                            kservice5.87.0.r955.g5e1cfd1-15.87.0.r956.ge5c14a6-1
                         ksshaskpass5.23.0.r202.g6f98560-15.23.1.r202.g6f98560-1
                           ksysguard5.23.0.r3513.g1e92e723-15.23.1.r3513.g1e92e723-1
                        ksystemstats5.23.0.r206.g266d64c-15.23.1.r206.g266d64c-1
                         ktexteditor5.87.0.r2962.ga9606626-15.87.0.r2964.g4789d1e9-1
                            ktorrent21.08.2.r2782.g3fb8d0b0-121.08.2.r2783.g025b322b-1
                         kwallet-pam5.23.0.r259.g1d65ed8-15.23.1.r259.g1d65ed8-1
                kwayland-integration5.23.0.r193.g1791ee6-15.23.1.r193.g1791ee6-1
                     kwayland-server5.23.0.r1402.g173c0b0-15.23.1.r1403.gc85c5cb-1
                            kweather 21.08.r21.g673c9f5-1 21.08.r22.g6ef18e3-1
                                kwin5.23.0.r20162.g6c2834cc8-15.23.1.r20181.ga04a134a7-1
                              kwinft5.22.0.r19031.g6a8f20bcf-15.22.4.r19534.gb22464212-1
                              kwrite21.08.2.r18411.gf8eb84b56-121.08.2.r18413.ga92f86c43-1
                             kwrited5.23.0.r488.gdd0bac8-15.23.1.r488.gdd0bac8-1
                             kxmlgui5.87.0.r817.g649dcebe-15.87.0.r821.gbdc23e11-1
                          libakonadi21.08.2.r12630.gf7ad341a3-121.08.2.r12631.g93214347f-1
                             libkleo21.08.2.r961.g6fca33a-121.08.2.r963.gb72f5db-1
                          libkscreen5.23.0.r1600.g7eb0390-15.23.1.r1600.g7eb0390-1
                        libksysguard5.23.0.r2313.gb5622a8-15.23.1.r2313.gb5622a8-1
                              marble21.08.2.r13365.g19b03dbc4-121.08.2.r13368.gbe4e4b953-1
                       marble-common21.08.2.r13365.g19b03dbc4-121.08.2.r13368.gbe4e4b953-1
                           marble-qt21.08.2.r13365.g19b03dbc4-121.08.2.r13368.gbe4e4b953-1
                               milou5.23.0.r754.gfe6e4e3-15.23.1.r754.gfe6e4e3-1
                              oxygen5.23.0.r4434.g1d771cca-15.23.1.r4434.g1d771cca-1
                           pimcommon21.07.80.r1127.gd4a00d2-121.07.80.r1128.g06ae9ac-1
          plasma-browser-integration5.23.0.r1286.g8b49cef7-15.23.1.r1286.g8b49cef7-1
                      plasma-desktop5.23.0.r8699.gb893a37fd-15.23.1.r8712.g2a7c1c739-1
                    plasma-dialer-mm 21.08.r10.g0e74d95-1 21.08.r10.g0e74d95-3
                        plasma-disks5.23.0.r238.g77533da-15.23.1.r238.g77533da-1
                     plasma-firewall5.23.0.r531.gb17aa4a-15.23.1.r531.gb17aa4a-1
                  plasma-integration5.23.0.r536.gb17aaf9-15.23.1.r536.gb17aaf9-1
                    plasma-mobile-nm5.23.1.r3117.g7166eb4c-15.23.1.r3118.g6dab6159-1
                           plasma-nm5.23.0.r3116.g458e501e-15.23.1.r3118.g6dab6159-1
                           plasma-pa5.23.0.r989.ga04e52f-15.23.1.r989.ga04e52f-1
             plasma-phone-components5.23.0.r1509.gd7b72904-15.23.1.r1509.gd7b72904-1
                          plasma-sdk5.23.0.r2287.g7d1c42d4-15.23.1.r2287.g7d1c42d4-1
                plasma-systemmonitor5.23.0.r502.g485c0d1-15.23.1.r505.g4ff4dca-1
                  plasma-thunderbolt5.23.0.r153.ga265f72-15.23.1.r153.ga265f72-1
                        plasma-vault5.23.0.r347.g233e004-15.23.1.r347.g233e004-1
              plasma-wayland-session5.23.0.r10733.g13fb70fec-15.23.1.r10746.g01a74949f-1
                    plasma-workspace5.23.0.r10733.g13fb70fec-15.23.1.r10746.g01a74949f-1
         plasma-workspace-wallpapers5.23.0.r298.gedd3390-15.23.1.r298.gedd3390-1
                    polkit-kde-agent5.23.0.r507.g3f64adb-15.23.1.r508.gb1fdc29-1
                          powerdevil5.23.0.r2487.gfb9b2afe-15.23.1.r2488.g983f8609-1
                             purpose5.87.0.r901.g6d8248a-15.87.0.r904.ga5b334f-1
                   qqc2-breeze-style5.23.0.r232.ga254696-15.23.1.r232.ga254696-1
                                sddm0.19.0.r65.g690be07-10.19.0.r84.gc7e8a9f-1
                            sddm-kcm5.23.0.r614.g698b9a5-15.23.1.r615.ga71f6a4-1
                           spectacle21.08.2.r1182.g731f8b1-121.08.2.r1186.g661d5b2-1
                 syntax-highlighting5.87.0.r1726.g40cf94d7-15.87.0.r1727.g6de91621-1
                      systemsettings5.23.0.r2549.g68a313e3-15.23.1.r2551.ge3941a11-1
             telepathy-kde-send-file21.08.1.r229.g5c27a83-121.08.2.r229.g5c27a83-1
              xdg-desktop-portal-kde5.23.0.r392.g5985b08-15.23.1.r394.g483099f-1
                        aura-browser                    -        r33.2c4005d-1
            bigscreen-image-settings                    -         r5.2c99c52-1
                        plank-player                    -        r19.3ba5ba8-1
                          python-cec                    - 0.2.7.r13.gf2d4bd3-1
                       python-uinput                    - 0.11.2.r0.gbefe94a-1


:: Different overlay package(s) in repository multilib x86_64

-------------------------------------------------------------------------------
                             PACKAGE           2021-10-20           2021-10-23
-------------------------------------------------------------------------------
                  lib32-nvidia-utils             470.74-1          495.29.05-1
                 lib32-opencl-nvidia             470.74-1          495.29.05-1
             linux-steam-integration              0.7.3-8              0.7.3-9


:: Different sync package(s) in repository multilib x86_64

-------------------------------------------------------------------------------
                             PACKAGE           2021-10-20           2021-10-23
-------------------------------------------------------------------------------
              lib32-gst-plugins-good             1.18.4-1             1.18.5-1
                        lib32-libvpx             1.10.0-1             1.11.0-1
                                wine               6.17-1               6.18-1
                        wine-staging               6.17-1               6.18-1

No issue, everything went smoothly
Yes there was an issue. I was able to resolve it myself.(Please post your solution)
Yes i am currently experiencing an issue due to the update. (Please post about it)
Check if your mirror has already synced: