Hello Friends,
I am using Manjaro KDE (64 bits) desktop version OS on my home desktop. I have set up a home server on Raspberry Pi 4B 8GB with SSH and SSHFS. I am able to connect to this home server SSHFS share through terminal (ZSH). But when I wish to connect to this SFTP site via Dolphin. I followed the following steps -
Loaded Dolphin application
Goto Remote->Network->Add Network Folder->SFTP.
There is no option to choose SSH Keys file. I enter rest of the information, but it fails. Here are the screenshots.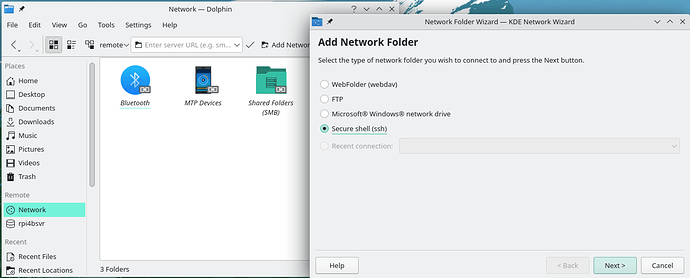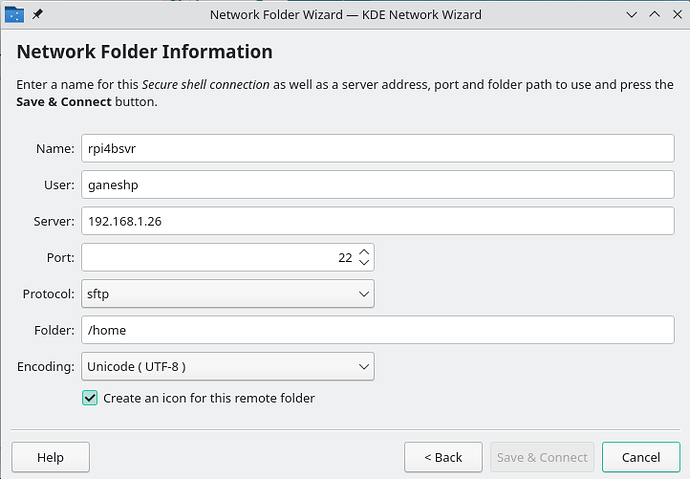 Whereas when I try to login to SFTP from terminal using this command, it works well.
sftp -i ~/.ssh/id_rsa_gmp ganeshp@192.168.1.26
Any guidance on how to correct this will be very helpful. Thanks in advance.
Regards'
Ganesh