Just installed >100 updates as prompted by the Package Manager.
I use KDE Plasma. I tried to reboot by clicking on the "Restart" button on my menu, but my system did not respond. Eventually, I restarted by holding down the Power button.
After entering my disk decryption password, I saw a message telling me to run fsck manually, because there were file system errors. I did so, and that apparently fixed a large number of them.
I rebooted again, and the following error message appeared:
The boot process hangs after showing the error above.
I started TTY and ran inxi -Fzxxxm. Here are the results: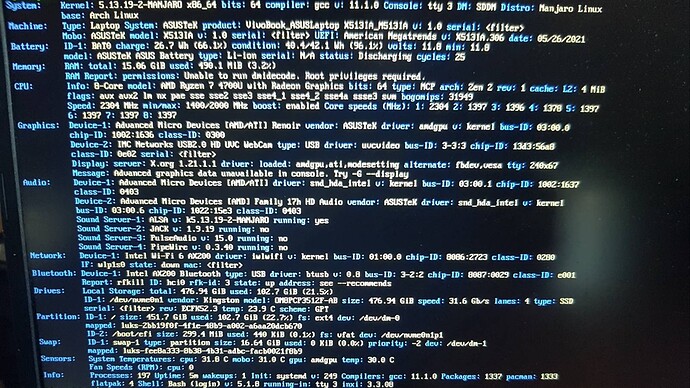 Any advice on how I can boot into my desktop again would be greatly appreciated.