Hi everyone,
so I want to run my Qt applications with native Wayland support to benefit from perfect scaling on my HiDPI screen and so on.
Therefore I export the following variables (not all related to scaling, just to let you know):
QT_QPA_PLATFORMTHEME=qt5ct
QT_IM_MODULE=ibus
QT_AUTO_SCREEN_SCALE_FACTOR=1
QT_QPA_PLATFORM=wayland

Scaling works fine now, but I noticed that I get some ugly window decorations then: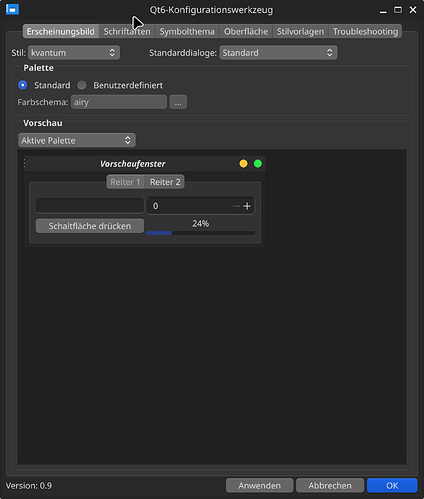 It doesn't matter if I activate the Kvantum themes or leave it on the default ones (actually, I don't see a default theme on the Qt6 configuration tool).
The window decorations look exactly the same for Qt5 based apps.
Is it somehow possible to get window decorations that use GTK or at least look like they do and thus fit better into the overall Gnome environment?