Running default theme. This is how udemy is displayed. Most texts do not reveal unless selected. (Renders fine in Chrome)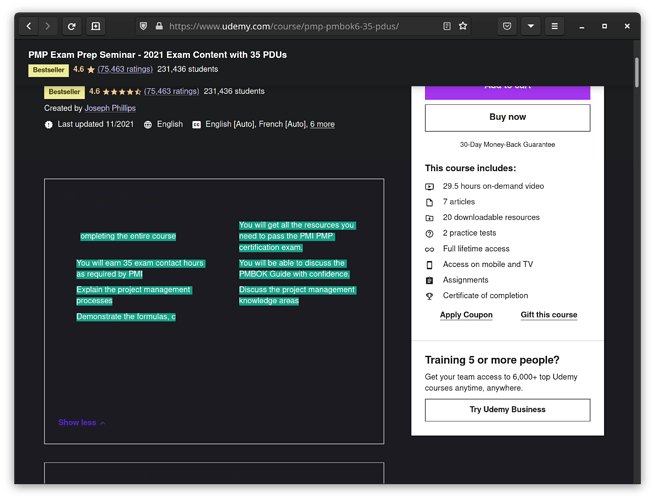 First check the Firefox version; it may be an old version.
Go to upper right tab → settings → scroll to bottom and check the version.
Udemy site works fine for me at the latest Firfox Version 95.0.1 (64-bit).
As far as I know, this has something to do with the Udemy web page itself not configured properly for Firefox.
In the recent past, I encountered some Udemy web page problem on older version of Firefox in which the Udemy QA support asked me to use the latest version of Firefox.
Version reads 95.0 (64-bit) for me. I have it installed from the official repository. Pacman reports that's the latest available. Btw, I have the dark GTK theme (whatever came stock) enabled. If I switch to the light equivalent the webpage renders fine. It appears to be related to dark theme only. But can't use light themes as they hurt my eyes.
I do not know from where the package firefox-gnome-theme-maia came from. It's not even listed as a dependency of firefox. Removing it fixed the issue. So, the bug is Manjaro related and not firefox's. I'm on latest firefox available in the repository which is 95.0
$ pamac info firefox-gnome-theme-maia                             
Name                  : firefox-gnome-theme-maia
Version               : 20210918-1
Description           : Adwaita theme with maia highlight color for Firefox
URL                   : https://gitlab.manjaro.org/Chrysostomus/firefox-gnome-th
                        me-maia
Licenses              : GPL3
Repository            : community
Installed Size        : 248.4 kB
Depends On            : firefox
Make Dependencies     : git
Packager              : Matti Hyttinen <matti@manjaro.org>
Build Date            : 18/09/21
Signatures            : Yes

Now the Firefox UI looks like this, just like the stock one.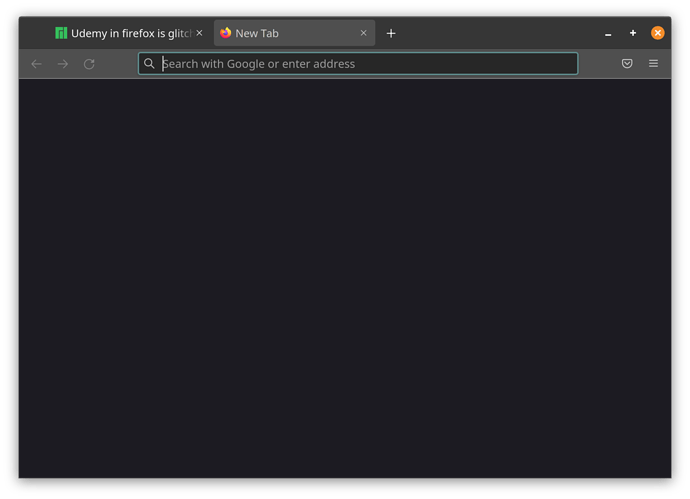 Prefer it this way though

This topic was automatically closed 2 days after the last reply. New replies are no longer allowed.