Hi,
I'm posting here because I want to set a shortcut to type the characters '<' and '>'.
Indeed, my keyboard doesn't include this keys and I need them to code.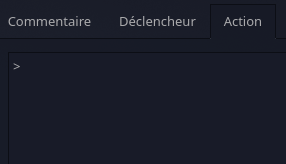 So, when I try to set a new shotcut to type these characters, it works partially: the inferior character shortcut just prints the superior character without any reason, whatever the key combination I can set, even when I disable the superior character shortcut.
Well thank you in advance for your help guys.