Hey,
since the last update the wallpaper was set to an "default??" one after the update.
To solve this, i tried to add my old timed wallpaper.xml in "Settings → Appearence" by "+ Add Picture" but with no luck.
The Time based Wallpaper did not appear as "Background" to select.
So i added two Pictures as temp workaround and this worked fine.
At next i tried to add the wallpaper.xml via "Tweaks → Appearence" for "Background" and "Lock Screen".

This was a partial success. BUT the Wallpaper.xml only works for the light mode and not for the dark mode.
And i use dark mode …
Here is a screenshot.
"Default" shows the time based and the "Dark" shows the temporarily added wallpaper.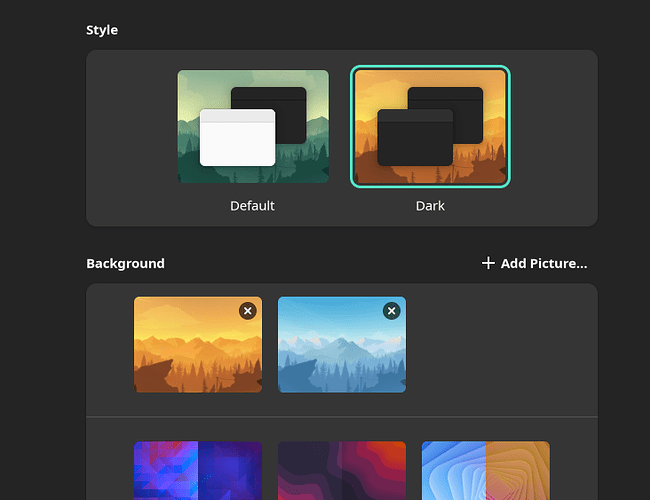 Is this a Bug?
Thanks for your help!