Hello everyone,
I've been using Manjaro sway on a raspberry 400 since the beginning of the month and I am loving it!
I noticed a problem with thunderbird, while trying to install dictionaries. It seems that the small window that appears when attempting to install a add-on with the install button is appearing cut, so that the install button is always hidden. I tried downloading the dictionary myself and add it by drag and drop as in link, but the problem seems to persist. A screenshot is attached.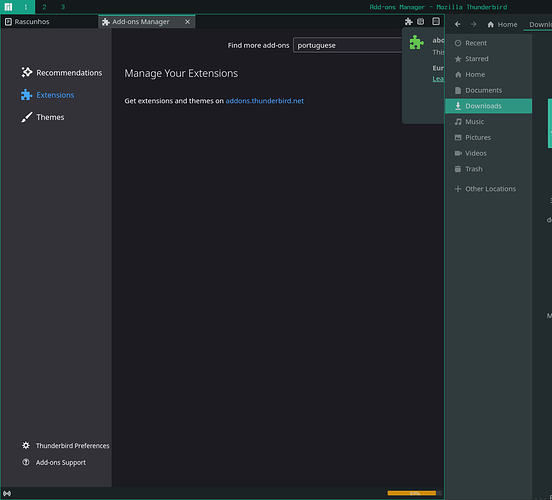 While writing this, I was actually able to find a workaround, by closing the window on the right (this, for the manual drag and drop install), in case anyone runs into this as well.
Nonetheless this shouldn't be the procedure, there must be some problem with tiling by sway, but I am not sure.
Does anybody more knowledgeable has any further input?