Hi,
I would like to change the default behavior of Thunar's password dialog (e.g. attaching an external LUKS disk). The default dialog looks like this: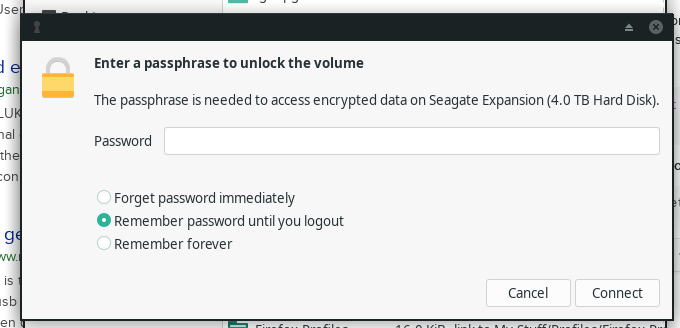 I would like to have it that the first option (Forget password immediately) is pre-selected by default.
I read the docs of thunar, udisk2, and polkit, but I can't find anything about this dialog.
So, my question does someone could point me to the configuration of this dialog?