Hello community,
Another testing branch update with some interesting updates for you!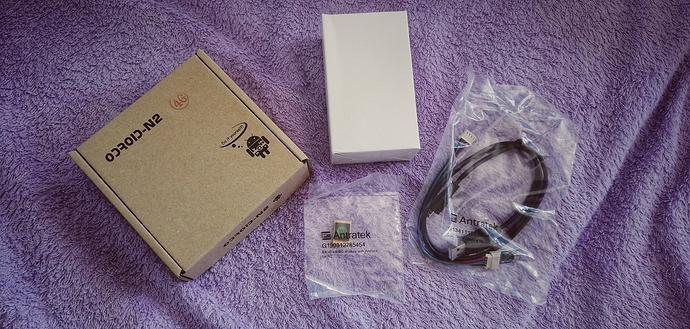 We extended our hardware stack for ARM packaging …

#stayhome

,

#staysafe

,

#stayhealthy
Frameworks is now at 5.73.0
Firefox got another beta release
Some more Gnome and Deepin updates
More updates to Xorg-Fonts
Usual Python and Haskell package updates and rebuilds
If you like following latest Plasma development you may also like to check out our current version of manjaro-kde-dev, which we build on a regular basis against kde-git master packages. Also check out our latest RC of Manjaro Mikah 20.1! XFCE, KDE and Gnome
---
Security Updates
Xorg-Server 1.20.8-4
Fixes CVE-2020-14347. No manual user intervention needed. Just update regularly.
Avoid leaking un-initalized memory to clients by zeroing the whole pixmap on initial allocation.
This vulnerability was discovered by: Jan-Niklas Sohn working with Trend Micro Zero Day Initiative
Grub 2.04-11.1
Fixes Boot-Hole issue.
You need to re-install grub on your system to complete the security fix: Bios-MBR, UEFI Systems
Upstream notice
Arch updated their default compression to zstd. We adopted to the same standard. More and more packages will have the zst extension from now on. If you get for what ever reason an error with ZSTD not supported as archive format you can do this:
sudo pacman -Syy
sudo pacman -S pacman-static
sudo pacman-static -Syyu

---
Our current supported kernels
linux44 4.4.232
linux49 4.9.232
linux414 4.14.193
linux419 4.19.138
linux54 5.4.57
linux57 5.7.14
linux58 5.8.0
linux54-rt 5.4.52_rt31
linux56-rt 5.6.17_rt9
Package Changes (Tue Aug 11 13:56:54 CEST 2020)
testing community x86_64: 505 new and 500 removed package(s)
testing core x86_64: 2 new and 2 removed package(s)
testing extra x86_64: 143 new and 143 removed package(s)
:: Different overlay package(s) in repository community x86_64

-------------------------------------------------------------------------------
                             PACKAGE           2020-08-08           2020-08-11
-------------------------------------------------------------------------------
                        auto-cpufreq    1.2.r0.g4833367-1  1.2.1.r0.g0b253a2-1
                      gtk3-typeahead            3.24.21-1            3.24.22-1
   manjaro-asian-input-support-fcitx            2020.07-2            2020.08-1
  manjaro-asian-input-support-fcitx5            2020.07-2            2020.08-1
    manjaro-asian-input-support-ibus            2020.07-2            2020.08-1
                    obmenu-generator               0.88-1             0.88-2.1


:: Different sync package(s) in repository community x86_64

-------------------------------------------------------------------------------
                             PACKAGE           2020-08-08           2020-08-11
-------------------------------------------------------------------------------
                             adlplug              1.0.1-2              1.0.1-3
                                agda             2.6.1-78             2.6.1-85
                             ansible             2.9.11-1             2.9.12-1
                             argbash              2.8.1-2              2.9.0-1
                              awxkit             13.0.0-1             14.0.0-1
                           benchmark              1.5.1-1              1.5.1-2
                               blosc             1.19.0-1             1.20.0-1
                                btfs               2.21-1               2.22-1
                                c2hs            0.28.6-98            0.28.6-99
                       cabal-install           3.2.0.0-48           3.2.0.0-53
                               cgrep            6.6.32-53            6.6.32-55
                         chrono-date 2.4.1+134+g9a0ee25-1              3.0.0-2
                             cockpit                224-1                225-1
                   cockpit-dashboard                224-1                225-1
                      cockpit-docker                224-1                225-1
                    cockpit-machines                224-1                225-1
                         cockpit-pcp                224-1                225-1
                      cockpit-podman                 20-1                 21-1
                              coturn            4.5.1.3-1            4.5.1.3-2
                             cryptol             2.9.0-11             2.9.0-16
                               darcs            2.14.4-47            2.14.4-53
                           darktable            2:3.0.2-7            2:3.2.1-1
                             dbeaver              7.1.3-1              7.1.4-1
                   deepin-calculator             5.5.26-1             5.5.27-1
                     deepin-calendar            5.7.0.4-2            5.7.0.5-1
                   deepin-compressor            5.8.0.5-1            5.8.0.6-1
               deepin-control-center            5.3.0.5-1            5.3.0.6-1
              deepin-desktop-schemas           5.6.0.14-1            5.8.0.4-1
              deepin-qt-dbus-factory            5.3.0.1-1            5.3.0.2-1
                deepin-session-shell           5.1.0.12-1            5.3.0.3-2
                     deepin-terminal             5.2.18-1             5.2.20-1
                               dhall            1.33.1-18            1.33.1-25
                          dhall-bash            1.0.31-28            1.0.31-35
                          dhall-json             1.7.0-26             1.7.0-33
                            easyjson              0.7.1-2              0.7.3-1
                            electron              9.1.2-1              9.2.0-1
                         emby-server            4.4.3.0-3            4.4.3.0-4
                              fcitx5     0.0.0.20200807-1     0.0.0.20200810-1
                   fcitx5-configtool     0.0.0.20200807-1     0.0.0.20200809-1
                           fcitx5-qt     0.0.0.20200803-3     0.0.0.20200809-1
           firefox-developer-edition             80.0b5-1             80.0b6-1
  firefox-developer-edition-i18n-ach             80.0b5-1             80.0b6-1
   firefox-developer-edition-i18n-af             80.0b5-1             80.0b6-1
   firefox-developer-edition-i18n-an             80.0b5-1             80.0b6-1
   firefox-developer-edition-i18n-ar             80.0b5-1             80.0b6-1
  firefox-developer-edition-i18n-ast             80.0b5-1             80.0b6-1
   firefox-developer-edition-i18n-az             80.0b5-1             80.0b6-1
   firefox-developer-edition-i18n-be             80.0b5-1             80.0b6-1
   firefox-developer-edition-i18n-bg             80.0b5-1             80.0b6-1
   firefox-developer-edition-i18n-bn             80.0b5-1             80.0b6-1
   firefox-developer-edition-i18n-br             80.0b5-1             80.0b6-1
   firefox-developer-edition-i18n-bs             80.0b5-1             80.0b6-1
   firefox-developer-edition-i18n-ca             80.0b5-1             80.0b6-1
firefox-developer-edition-i18n-ca-valencia       80.0b5-1             80.0b6-1
  firefox-developer-edition-i18n-cak             80.0b5-1             80.0b6-1
   firefox-developer-edition-i18n-cs             80.0b5-1             80.0b6-1
   firefox-developer-edition-i18n-cy             80.0b5-1             80.0b6-1
   firefox-developer-edition-i18n-da             80.0b5-1             80.0b6-1
   firefox-developer-edition-i18n-de             80.0b5-1             80.0b6-1
  firefox-developer-edition-i18n-dsb             80.0b5-1             80.0b6-1
   firefox-developer-edition-i18n-el             80.0b5-1             80.0b6-1
firefox-developer-edition-i18n-en-ca             80.0b5-1             80.0b6-1
firefox-developer-edition-i18n-en-gb             80.0b5-1             80.0b6-1
firefox-developer-edition-i18n-en-us             80.0b5-1             80.0b6-1
   firefox-developer-edition-i18n-eo             80.0b5-1             80.0b6-1
firefox-developer-edition-i18n-es-ar             80.0b5-1             80.0b6-1
firefox-developer-edition-i18n-es-cl             80.0b5-1             80.0b6-1
firefox-developer-edition-i18n-es-es             80.0b5-1             80.0b6-1
firefox-developer-edition-i18n-es-mx             80.0b5-1             80.0b6-1
   firefox-developer-edition-i18n-et             80.0b5-1             80.0b6-1
   firefox-developer-edition-i18n-eu             80.0b5-1             80.0b6-1
   firefox-developer-edition-i18n-fa             80.0b5-1             80.0b6-1
   firefox-developer-edition-i18n-ff             80.0b5-1             80.0b6-1
   firefox-developer-edition-i18n-fi             80.0b5-1             80.0b6-1
   firefox-developer-edition-i18n-fr             80.0b5-1             80.0b6-1
firefox-developer-edition-i18n-fy-nl             80.0b5-1             80.0b6-1
firefox-developer-edition-i18n-ga-ie             80.0b5-1             80.0b6-1
   firefox-developer-edition-i18n-gd             80.0b5-1             80.0b6-1
   firefox-developer-edition-i18n-gl             80.0b5-1             80.0b6-1
   firefox-developer-edition-i18n-gn             80.0b5-1             80.0b6-1
firefox-developer-edition-i18n-gu-in             80.0b5-1             80.0b6-1
   firefox-developer-edition-i18n-he             80.0b5-1             80.0b6-1
firefox-developer-edition-i18n-hi-in             80.0b5-1             80.0b6-1
   firefox-developer-edition-i18n-hr             80.0b5-1             80.0b6-1
  firefox-developer-edition-i18n-hsb             80.0b5-1             80.0b6-1
   firefox-developer-edition-i18n-hu             80.0b5-1             80.0b6-1
firefox-developer-edition-i18n-hy-am             80.0b5-1             80.0b6-1
   firefox-developer-edition-i18n-ia             80.0b5-1             80.0b6-1
   firefox-developer-edition-i18n-id             80.0b5-1             80.0b6-1
   firefox-developer-edition-i18n-is             80.0b5-1             80.0b6-1
   firefox-developer-edition-i18n-it             80.0b5-1             80.0b6-1
   firefox-developer-edition-i18n-ja             80.0b5-1             80.0b6-1
   firefox-developer-edition-i18n-ka             80.0b5-1             80.0b6-1
  firefox-developer-edition-i18n-kab             80.0b5-1             80.0b6-1
   firefox-developer-edition-i18n-kk             80.0b5-1             80.0b6-1
   firefox-developer-edition-i18n-km             80.0b5-1             80.0b6-1
   firefox-developer-edition-i18n-kn             80.0b5-1             80.0b6-1
   firefox-developer-edition-i18n-ko             80.0b5-1             80.0b6-1
  firefox-developer-edition-i18n-lij             80.0b5-1             80.0b6-1
   firefox-developer-edition-i18n-lt             80.0b5-1             80.0b6-1
   firefox-developer-edition-i18n-lv             80.0b5-1             80.0b6-1
   firefox-developer-edition-i18n-mk             80.0b5-1             80.0b6-1
   firefox-developer-edition-i18n-mr             80.0b5-1             80.0b6-1
   firefox-developer-edition-i18n-ms             80.0b5-1             80.0b6-1
   firefox-developer-edition-i18n-my             80.0b5-1             80.0b6-1
firefox-developer-edition-i18n-nb-no             80.0b5-1             80.0b6-1
firefox-developer-edition-i18n-ne-np             80.0b5-1             80.0b6-1
   firefox-developer-edition-i18n-nl             80.0b5-1             80.0b6-1
firefox-developer-edition-i18n-nn-no             80.0b5-1             80.0b6-1
   firefox-developer-edition-i18n-oc             80.0b5-1             80.0b6-1
firefox-developer-edition-i18n-pa-in             80.0b5-1             80.0b6-1
   firefox-developer-edition-i18n-pl             80.0b5-1             80.0b6-1
firefox-developer-edition-i18n-pt-br             80.0b5-1             80.0b6-1
firefox-developer-edition-i18n-pt-pt             80.0b5-1             80.0b6-1
   firefox-developer-edition-i18n-rm             80.0b5-1             80.0b6-1
   firefox-developer-edition-i18n-ro             80.0b5-1             80.0b6-1
   firefox-developer-edition-i18n-ru             80.0b5-1             80.0b6-1
   firefox-developer-edition-i18n-si             80.0b5-1             80.0b6-1
   firefox-developer-edition-i18n-sk             80.0b5-1             80.0b6-1
   firefox-developer-edition-i18n-sl             80.0b5-1             80.0b6-1
  firefox-developer-edition-i18n-son             80.0b5-1             80.0b6-1
   firefox-developer-edition-i18n-sq             80.0b5-1             80.0b6-1
   firefox-developer-edition-i18n-sr             80.0b5-1             80.0b6-1
firefox-developer-edition-i18n-sv-se             80.0b5-1             80.0b6-1
   firefox-developer-edition-i18n-ta             80.0b5-1             80.0b6-1
   firefox-developer-edition-i18n-te             80.0b5-1             80.0b6-1
   firefox-developer-edition-i18n-th             80.0b5-1             80.0b6-1
   firefox-developer-edition-i18n-tl             80.0b5-1             80.0b6-1
   firefox-developer-edition-i18n-tr             80.0b5-1             80.0b6-1
  firefox-developer-edition-i18n-trs             80.0b5-1             80.0b6-1
   firefox-developer-edition-i18n-uk             80.0b5-1             80.0b6-1
   firefox-developer-edition-i18n-ur             80.0b5-1             80.0b6-1
   firefox-developer-edition-i18n-uz             80.0b5-1             80.0b6-1
   firefox-developer-edition-i18n-vi             80.0b5-1             80.0b6-1
   firefox-developer-edition-i18n-xh             80.0b5-1             80.0b6-1
firefox-developer-edition-i18n-zh-cn             80.0b5-1             80.0b6-1
firefox-developer-edition-i18n-zh-tw             80.0b5-1             80.0b6-1
                      firefox-stylus             1.5.11-1             1.5.13-1
              firefox-tree-style-tab             3.5.20-1             3.5.21-1
               firefox-ublock-origin             1.28.4-1             1.29.0-1
                             fractal              4.2.2-2              4.4.0-1
                          freeradius             3.0.21-3             3.0.21-4
                            gearmand            1.1.18-11            1.1.18-12
                         geoipupdate              4.3.0-2              4.3.0-3
                           git-annex      8.20200720.1-13         8.20200810-1
                          git-repair        1.20200504-44        1.20200504-49
                         gnome-boxes             3.36.5-1             3.36.6-1
                             grafana              7.1.1-1              7.1.3-1
                     gtk-layer-shell              0.1.0-2              0.2.0-1
                            gvm-libs             10.0.1-2             10.0.2-1
                           handbrake              1.3.3-2              1.3.3-3
                       handbrake-cli              1.3.3-2              1.3.3-3
                       haskell-aeson            1.5.2.0-9           1.5.2.0-11
         haskell-aeson-better-errors          0.9.1.0-189          0.9.1.0-191
                haskell-aeson-compat            0.3.9-107            0.3.9-109
                  haskell-aeson-diff           1.1.0.9-48           1.1.0.9-50
                haskell-aeson-pretty             0.8.8-54             0.8.8-56
                    haskell-aeson-qq             0.8.3-73             0.8.3-75
                  haskell-aeson-yaml           1.1.0.0-10           1.1.0.0-13
                  haskell-alsa-mixer             0.3.0-44             0.3.0-45
                       haskell-assoc              1.0.1-5              1.0.2-1
                haskell-authenticate            1.3.5-154            1.3.5-159
          haskell-authenticate-oauth          1.6.0.1-127          1.6.0.1-132
                 haskell-auto-update             0.1.6-69             0.1.6-70
                         haskell-aws              0.22-86              0.22-91
            haskell-binary-instances           1.0.0.1-26           1.0.0.1-28
              haskell-binary-orphans             1.0.1-20             1.0.1-22
               haskell-binary-parser             0.5.6-10             0.5.6-12
               haskell-binary-tagged                0.3-7                0.3-9
                  haskell-bower-json          1.0.0.1-187          1.0.0.1-189
                       haskell-brick               0.55-5               0.55-6
            haskell-bsb-http-chunked          0.0.0.4-109          0.0.0.4-110
                    haskell-bv-sized              1.0.1-4              1.0.1-5
   haskell-bytestring-strict-builder           0.4.5.3-81           0.4.5.3-83
     haskell-bytestring-tree-builder           0.2.7.3-52           0.2.7.3-54
                         haskell-bz2           1.0.1.0-12           1.0.1.0-13
                 haskell-casa-client             0.0.1-75             0.0.1-80
                  haskell-casa-types             0.0.1-60             0.0.1-65
                     haskell-cassava           0.5.2.0-35           0.5.2.0-37
          haskell-cassava-megaparsec             2.0.1-37             2.0.1-39
                       haskell-cborg            0.2.4.0-4            0.2.4.0-6
                  haskell-cborg-json           0.2.2.0-34           0.2.2.0-36
                  haskell-cheapskate          0.1.1.2-121          0.1.1.2-126
               haskell-clash-prelude              1.2.4-8             1.2.4-12
                     haskell-concise          0.1.0.1-183          0.1.0.1-185
               haskell-conduit-extra             1.3.5-30             1.3.5-32
                  haskell-config-ini          0.2.4.0-124          0.2.4.0-125
                  haskell-connection             0.3.1-38             0.3.1-39
                   haskell-criterion           1.5.6.2-98          1.5.6.2-104
       haskell-criterion-measurement           0.1.2.0-57           0.1.2.0-59
          haskell-cryptohash-conduit            0.1.1-382            0.1.1-384
          haskell-cryptonite-conduit            0.2.2-276            0.2.2-278
                    haskell-data-fix              0.2.1-2              0.3.0-1
             haskell-data-serializer           0.3.4.1-37           0.3.4.1-39
                haskell-data-textual           0.3.0.3-35           0.3.0.3-37
                         haskell-dav            1.3.4-137            1.3.4-142
                        haskell-dbus            1.2.16-11            1.2.16-15
               haskell-dbus-hslogger           0.1.0.1-63           0.1.0.1-67
              haskell-deferred-folds          0.9.10.1-91          0.9.10.1-93
                 haskell-descriptive            0.9.5-120            0.9.5-122
                         haskell-dns             4.0.1-40             4.0.1-42
                haskell-doctemplates             0.8.2-23             0.8.2-25
        haskell-edit-distance-vector           1.0.0.4-63           1.0.0.4-65
                   haskell-esqueleto           3.3.3.2-15           3.3.3.2-20
                       haskell-extra              1.7.4-1              1.7.4-3
                 haskell-fast-logger             3.0.1-45             3.0.1-46
                  haskell-fdo-notify            0.3.1-315            0.3.1-319
                        haskell-feed           1.3.0.1-34           1.3.0.1-36
                 haskell-filepattern             0.1.2-24             0.1.2-26
                   haskell-filtrable            0.1.4.0-1            0.1.5.0-1
                    haskell-fsnotify          0.3.0.1-107          0.3.0.1-108
           haskell-ghc-lib-parser-ex          8.10.0.15-4          8.10.0.15-6
                          haskell-gi             0.24.0-8            0.24.0-10
                     haskell-git-lfs             1.1.0-10             1.1.0-15
                     haskell-githash           0.1.4.0-65           0.1.4.0-70
                      haskell-gnuidn            0.2.2-172            0.2.2-173
            haskell-hackage-security           0.6.0.1-54           0.6.0.1-59
             haskell-haddock-library             1.9.0-12             1.9.0-14
                      haskell-hakyll          4.13.4.0-17          4.13.4.0-23
                       haskell-hasql            1.4.4.2-5            1.4.4.2-7
                  haskell-hasql-pool             0.5.2-27             0.5.2-29
           haskell-hasql-transaction           1.0.0.1-46           1.0.0.1-48
                    haskell-hedgehog              1.0.3-1              1.0.3-2
                haskell-hjsonpointer            1.5.0-105            1.5.0-107
                 haskell-hledger-lib            1.18.1-11            1.18.1-13
                    haskell-hopenpgp            2.9.4-121            2.9.4-126
                        haskell-hosc               0.18-4               0.18-5
                       haskell-hpack            0.34.2-31            0.34.2-36
                    haskell-hslogger           1.3.1.0-31           1.3.1.0-32
                       haskell-hslua              1.1.2-6              1.1.2-8
         haskell-hslua-module-system             0.2.1-50             0.2.1-52
           haskell-hslua-module-text             0.2.1-59             0.2.1-61
                   haskell-hsopenssl          0.11.4.18-9         0.11.4.18-10
                   haskell-hspec-wai            0.10.1-57            0.10.1-62
              haskell-hspec-wai-json            0.10.1-64            0.10.1-69
                haskell-hsyaml-aeson           0.2.0.0-49           0.2.0.0-51
                haskell-html-conduit           1.3.2.1-87           1.3.2.1-89
                        haskell-http        4000.3.14-236        4000.3.14-242
               haskell-http-api-data           0.4.1.1-40           0.4.1.1-42
                 haskell-http-client             0.7.1-24             0.7.1-30
      haskell-http-client-restricted             0.0.3-10             0.0.3-15
             haskell-http-client-tls          0.3.5.3-268          0.3.5.3-273
                 haskell-http-common            0.8.2.1-3            0.8.2.1-4
                haskell-http-conduit          2.3.7.3-162          2.3.7.3-167
               haskell-http-download           0.2.0.0-94          0.2.0.0-100
                haskell-http-streams           0.8.7.2-14           0.8.7.2-20
                  haskell-http-types            0.12.3-65            0.12.3-67
                       haskell-http2              2.0.5-3              2.0.5-7
                  haskell-httpd-shed          0.4.1.1-162          0.4.1.1-168
                         haskell-hxt         9.3.1.18-110         9.3.1.18-115
          haskell-incremental-parser                0.5-4                0.5-6
               haskell-input-parsers            0.1.0.1-4            0.1.0.1-6
   haskell-insert-ordered-containers           0.2.3.1-24           0.2.3.1-26
                 haskell-interpolate             0.2.1-14             0.2.1-16
                  haskell-io-streams           1.5.1.0-63           1.5.1.0-64
          haskell-io-streams-haproxy           1.0.1.0-63           1.0.1.0-64
                     haskell-iproute             1.7.9-12             1.7.9-13
                       haskell-ipynb           0.1.0.1-59           0.1.0.1-61
                 haskell-ixset-typed               0.5-29               0.5-31
            haskell-jira-wiki-markup              1.2.1-1              1.3.2-1
                        haskell-jose             0.8.3-45             0.8.3-50
                   haskell-js-jquery            3.3.1-470            3.3.1-475
                  haskell-lens-aeson               1.1-48               1.1-50
                      haskell-libmpd           0.9.1.0-25           0.9.1.0-26
                haskell-lifted-async          0.10.0.6-16           0.10.1.1-1
             haskell-microlens-aeson              2.3.1-3              2.3.1-5
                 haskell-microstache          1.0.1.1-164          1.0.1.1-166
                haskell-monad-logger             0.3.34-7            0.3.34-10
                    haskell-mustache            2.3.1-138            2.3.1-143
          haskell-neat-interpolation            0.5.1.1-4            0.5.1.1-6
                     haskell-network           3.1.1.1-25            3.1.2.0-2
                 haskell-network-bsd           2.8.1.0-11           2.8.1.0-12
                  haskell-network-ip           0.3.0.3-41           0.3.0.3-43
           haskell-network-multicast             0.3.2-13             0.3.2-14
                 haskell-network-uri          2.6.3.0-126          2.6.3.0-131
             haskell-openssl-streams           1.2.2.0-66           1.2.2.0-67
                   haskell-optics-th                0.3-3            0.3.0.1-1
             haskell-optparse-simple          0.1.1.2-232          0.1.1.2-237
                haskell-pandoc-types              1.20-50               1.21-1
                      haskell-pantry           0.5.1.1-14           0.5.1.1-20
         haskell-parameterized-utils              2.1.0-4              2.1.0-5
                     haskell-parsers           0.12.10-53           0.12.10-55
                        haskell-path             0.8.0-17             0.8.0-19
                     haskell-path-io             1.6.0-43             1.6.0-45
                  haskell-persistent          2.10.5.2-64          2.10.5.2-69
               haskell-persistent-qq          2.9.1.1-117          2.9.1.1-122
           haskell-persistent-sqlite          2.10.6.2-92          2.10.6.2-97
         haskell-persistent-template           2.8.2.3-69           2.8.2.3-74
             haskell-persistent-test           2.0.3.1-63           2.0.3.1-68
                  haskell-pipes-http            1.0.6-181            1.0.6-186
           haskell-postgresql-binary            0.12.3-10            0.12.3-12
               haskell-prettyprinter              1.6.2-7              1.6.2-9
 haskell-prettyprinter-ansi-terminal              1.1.2-2              1.1.2-4
haskell-prettyprinter-convert-ansi-wl-pprint      1.1.1-5              1.1.1-7
            haskell-project-template            0.2.1.0-6            0.2.1.0-8
        haskell-quickcheck-instances             0.3.23-9            0.3.23-11
           haskell-regex-applicative              0.3.4-1              0.3.4-2
      haskell-regex-applicative-text           0.1.0.1-21           0.1.0.1-22
                       haskell-retry           0.8.1.2-18           0.8.1.2-19
                 haskell-rio-orphans          0.1.1.0-140          0.1.1.0-143
             haskell-rio-prettyprint           0.1.0.0-82            0.1.1.0-1
                    haskell-safecopy            0.10.3-16            0.10.3-18
                         haskell-sbv                8.7-8               8.7-10
                   haskell-serialise           0.2.3.0-20           0.2.3.0-22
                     haskell-servant              0.17-75              0.17-80
              haskell-servant-server              0.17-81              0.17-86
             haskell-servant-swagger             1.1.8-84             1.1.8-90
                       haskell-shake            0.19.1-30            0.19.1-35
                 haskell-shakespeare           2.0.24.1-9          2.0.24.1-11
                      haskell-shelly            1.8.1-117            1.8.1-118
             haskell-simple-sendfile            0.2.30-74            0.2.30-76
                  haskell-singletons               2.7-24               2.7-26
                 haskell-skylighting             0.8.5-18             0.8.5-23
            haskell-skylighting-core             0.8.5-18             0.8.5-23
                   haskell-snap-core           1.0.4.2-10           1.0.4.2-15
                 haskell-snap-server           1.1.1.2-60           1.1.1.2-69
                       haskell-socks             0.6.1-31             0.6.1-32
                   haskell-sourcemap            0.1.6-195            0.1.6-197
                  haskell-statistics          0.15.2.0-35          0.15.2.0-37
                       haskell-store              0.7.5-4              0.7.5-5
           haskell-streaming-commons            0.2.2.0-1            0.2.2.1-1
                      haskell-strict             0.3.2-17                0.4-2
                  haskell-structured                0.1-7                0.1-9
                    haskell-swagger2               2.6-22               2.6-26
           haskell-tagstream-conduit             0.5.6-19             0.5.6-21
       haskell-tamarin-prover-theory            1.4.1-100            1.4.1-102
                 haskell-tar-conduit             0.3.2-92             0.3.2-94
              haskell-tasty-discover             4.2.1-30             4.2.1-31
              haskell-tasty-hedgehog           1.0.0.2-46           1.0.0.2-47
                   haskell-tasty-lua             0.2.2-26             0.2.2-28
                     haskell-texmath          0.12.0.2-49          0.12.0.2-55
                haskell-text-builder           0.6.6.1-52           0.6.6.1-54
                  haskell-text-short             0.1.3-39             0.1.3-41
                   haskell-text-show             3.8.5-19             3.8.5-21
                       haskell-these              1.1.1-1            1.1.1.1-2
                       haskell-tidal              1.6.1-2              1.6.1-3
                haskell-time-manager             0.0.0-66             0.0.0-67
                         haskell-tls             1.5.4-18             1.5.4-19
         haskell-tls-session-manager             0.0.4-58             0.0.4-60
                   haskell-tree-diff              0.1-107              0.1-109
                    haskell-trifecta               2.1-56               2.1-58
                      haskell-turtle            1.5.19-17            1.5.19-19
              haskell-uri-bytestring           0.3.2.2-67           0.3.2.2-68
                  haskell-uri-encode          1.5.0.5-121            1.5.0.6-3
                         haskell-wai           3.2.2.1-75           3.2.2.1-81
              haskell-wai-app-static          3.1.7.1-128          3.1.7.1-133
                 haskell-wai-conduit          3.0.0.4-217          3.0.0.4-220
                    haskell-wai-cors             0.2.7-56             0.2.7-59
                   haskell-wai-extra          3.0.29.2-27          3.0.29.2-32
          haskell-wai-handler-launch           3.0.3.1-91           3.0.3.1-96
                  haskell-wai-logger            2.3.6-105            2.3.6-110
       haskell-wai-middleware-static             0.8.3-42             0.8.3-45
              haskell-wai-websockets          3.0.1.2-151          3.0.1.2-155
                        haskell-warp            3.3.13-17            3.3.13-23
                    haskell-warp-tls             3.3.0-11             3.3.0-16
                  haskell-websockets          0.12.7.1-10          0.12.7.1-12
                       haskell-what4                1.0-7               1.0-11
                        haskell-wreq          0.5.3.2-237          0.5.3.2-242
                 haskell-xml-conduit           1.9.0.0-37           1.9.0.0-39
                  haskell-xml-hamlet          0.5.0.1-112          0.5.0.1-116
                haskell-xss-sanitize            0.3.6-158            0.3.6-163
                        haskell-yaml          0.11.4.0-27          0.11.4.0-29
                       haskell-yesod           1.6.0.2-14            1.6.1.0-1
                  haskell-yesod-auth            1.6.10-82            1.6.10-87
                  haskell-yesod-core            1.6.18-65            1.6.18-70
               haskell-yesod-default            1.2.0-775            1.2.0-780
                  haskell-yesod-form            1.6.7-218            1.6.7-223
            haskell-yesod-persistent          1.6.0.4-162          1.6.0.4-167
                haskell-yesod-static           1.6.1.0-14           1.6.1.0-19
                  haskell-yesod-test            1.6.10-19            1.6.10-24
                           hedgewars             1.0.0-87             1.0.0-88
                                 hey              0.1.3-3              0.1.4-1
                             hiredis             0.14.1-1              1.0.0-1
                             hledger            1.18.1-11            1.18.1-13
                          hledger-ui            1.18.1-17            1.18.1-20
                         hledger-web            1.18.1-26            1.18.1-32
                               hlint              3.1.6-9             3.1.6-11
                              hoogle            5.0.18-12            5.0.18-17
                      hopenpgp-tools            0.23.1-87            0.23.1-92
                             i3-gaps             4.18.2-1             4.18.2-2
                              icmake            9.02.09-1            9.03.01-1
                               idris             1.3.3-40             1.3.3-45
                          jack-stdio                1.5-2                1.6-1
                                josm              16731-1              16812-1
                         kvantum-qt5             0.16.0-1             0.16.1-1
                              lhapdf              6.2.3-6              6.3.0-1
                            libffado              2.4.3-1              2.4.4-1
                        libmaxminddb              1.4.2-1              1.4.3-1
                        libquicktime             1.2.4-22             1.2.4-23
                  libretro-core-info              1.8.9-1              1.9.0-1
                       libretro-play               5761-1               5769-1
                     libretro-ppsspp              27666-1              27686-1
                           libsigrok              0.5.2-4              0.5.2-5
                              luakit                2.1-3                2.2-1
                            minetest              5.3.0-1              5.3.0-2
                     minetest-common              5.3.0-1              5.3.0-2
                     minetest-server              5.3.0-1              5.3.0-2
                               minio         2020.05.16-1         2020.08.08-1
                          mmdblookup              1.4.2-1              1.4.3-1
                               mruby              2.1.1-1              2.1.2-1
                              nageru              1.8.6-6              1.8.6-7
                             netdata             1.23.2-2             1.24.0-1
                              nomacs         1:3.16.224-3        1:3.17.2045-1
                   npm-check-updates              7.0.3-1              7.0.4-1
                          obs-studio             25.0.8-1             25.0.8-2
                             openttd             1.10.2-1             1.10.3-1
                             opnplug              1.0.1-2              1.0.1-3
                                osmo              0.4.2-4              0.4.4-1
                              pandoc          2.9.2.1-115               2.10-1
                     pandoc-citeproc          0.17.0.1-25          0.17.0.1-31
                     pandoc-crossref           0.3.6.3-62            0.3.7.0-1
                                 pcp              5.1.1-2              5.2.0-1
                            pdf2djvu             0.9.17-4           0.9.17.1-1
                               peony              2.2.0-2              3.0.1-1
                perl-module-scandeps               1.27-3               1.28-1
                     perl-test-fatal              0.014-6              0.016-1
                              picard              2.3.2-1                2.4-1
     plasma5-applets-thermal-monitor              1.2.9-3              1.3.0-1
                           playerctl              2.1.1-1              2.2.1-1
                           postgrest             7.0.1-47             7.0.1-53
                              pylama              7.7.1-3              7.7.1-4
                        python-arrow             0.15.7-1             0.15.8-1
                     python-cfn-lint             0.34.0-1             0.34.1-1
                         python-cmd2              1.3.0-1              1.3.2-1
                     python-coverage                5.2-1              5.2.1-1
                  python-distributed             2.21.0-1             2.22.0-1
                         python-dkim              1.0.4-1              1.0.5-1
                       python-docker              4.2.2-1              4.3.0-1
                      python-etesync             0.11.1-2             0.12.0-1
                       python-fsspec              0.7.4-2              0.8.0-1
              python-google-api-core             1.20.0-1             1.22.0-1
     python-google-api-python-client              1.9.3-1             1.10.0-1
                   python-hypothesis            5.23.11-1             5.24.0-1
                        python-ldap3                2.7-2                2.8-1
                       python-libcst              0.3.8-1              0.3.9-1
                          python-mss              5.0.0-1              6.0.0-1
                  python-mysqlclient              2.0.0-1              2.0.1-1
                       python-pandas              1.0.5-1              1.1.0-1
                        python-parso              0.7.1-1              0.8.0-1
                     python-pdfminer           20200720-1           20200726-1
                       python-pg8000             1.16.3-1             1.16.5-1
                    python-pip-shims              0.5.2-1              0.5.3-1
               python-prompt_toolkit              3.0.5-1              3.0.6-1
                 python-pyscreenshot                1.0-1                2.2-1
                    python-reportlab             3.5.46-1             3.5.47-1
                python-requests-file              1.4.3-5              1.5.1-1
                    python-responses            0.10.15-1            0.10.16-1
                       python-schema              0.7.2-1              0.7.3-1
                       python-sphinx              3.1.2-1              3.2.0-1
                        python-sympy              1.6.1-1              1.6.2-1
                   python-tensorflow              2.3.0-2              2.3.0-3
              python-tensorflow-cuda              2.3.0-2              2.3.0-3
               python-tensorflow-opt              2.3.0-2              2.3.0-3
          python-tensorflow-opt-cuda              2.3.0-2              2.3.0-3
                        python-ujson              3.0.0-1              3.1.0-1
                   python-xlsxwriter              1.2.9-1              1.3.2-1
                       python-xxhash              1.4.4-1              2.0.0-1
                    python2-coverage                5.2-1              5.2.1-1
                              rclone             1.52.2-2             1.52.3-1
                        rdiff-backup              2.0.3-1              2.0.5-1
                              remake       4.2.1+dbg1.4-3         4.3+dbg1.5-1
                           retroarch              1.8.9-1              1.9.0-1
              retroarch-assets-ozone              1:325-1              1:327-1
                retroarch-assets-xmb              1:325-1              1:327-1
                      rime-cantonese     0.0.0.20200806-1     0.0.0.20200810-1
                       rust-analyzer           20200803-1           20200810-1
                           s3fs-fuse               1.86-1               1.87-1
                           screenkey                1.1-2                1.2-1
                               sfizz              0.3.2-1              0.4.0-1
                          shellcheck             0.7.1-93             0.7.1-99
                              spdlog              1.7.0-1              1.7.0-2
                               stack             2.3.1-79             2.3.1-86
                     stylish-haskell           0.11.0.3-1           0.11.0.3-4
                         sweethome3d                6.3-1                6.4-1
           switchboard-plug-keyboard              2.3.6-1              2.4.0-1
                      tamarin-prover            1.4.1-391            1.4.1-396
                             taskell            1.9.3.0-1            1.9.3.0-6
                          tensorflow              2.3.0-2              2.3.0-3
                     tensorflow-cuda              2.3.0-2              2.3.0-3
                      tensorflow-opt              2.3.0-2              2.3.0-3
                 tensorflow-opt-cuda              2.3.0-2              2.3.0-3
                         tpm2-pkcs11              1.3.1-1              1.3.2-1
                             unbound             1.11.0-1             1.11.0-2
                            urlwatch               2.21-1               2.21-2
         v2ray-domain-list-community     20200806135215-1     20200810224036-1
                        vim-nerdtree              6.9.3-1              6.9.4-1
                                wabt             1.0.17-1             1.0.19-1
                              waybar              0.9.3-1              0.9.3-3
      wingpanel-indicator-nightlight              2.0.3-1              2.0.4-1
           wingpanel-indicator-sound              2.1.5-1              2.1.6-1
                         x42-plugins           20200714-2           20200714-3
                              xmobar              0.35-14              0.35-19
                                xpra              3.0.9-3              3.0.9-4
                                zmap              2.1.1-7              2.1.1-8
                       distrho-ports                    -         2020.07.14-2
             kxstudio-lv2-extensions                    -         2020.08.08-1
                             libavif                    -              0.8.1-2
                                pqiv                    -               2.11-4
                  python-pytesseract                    -              0.3.5-1


:: Different sync package(s) in repository core x86_64

-------------------------------------------------------------------------------
                             PACKAGE           2020-08-08           2020-08-11
-------------------------------------------------------------------------------
                            iproute2              5.7.0-1              5.8.0-1
                               links             2.20.2-4               2.21-1


:: Different overlay package(s) in repository extra x86_64

-------------------------------------------------------------------------------
                             PACKAGE           2020-08-08           2020-08-11
-------------------------------------------------------------------------------
                                gvim         8.2.1364-0.1         8.2.1412-0.1
             perl-linux-desktopfiles             0.25-2.0             0.25-2.1
                       tuxedo-cc-wmi              0.1.4-1              0.1.5-1
               tuxedo-control-center              1.0.3-2            1.0.3-2.1
                                 vim         8.2.1364-0.1         8.2.1412-0.1
                         vim-runtime         8.2.1364-0.1         8.2.1412-0.1


:: Different sync package(s) in repository extra x86_64

-------------------------------------------------------------------------------
                             PACKAGE           2020-08-08           2020-08-11
-------------------------------------------------------------------------------
                          accerciser             3.36.2-1             3.36.3-1
                              attica             5.72.0-1             5.73.0-1
                        avidemux-cli              2.7.6-1              2.7.6-2
                         avidemux-qt              2.7.6-1              2.7.6-2
                               baloo             5.72.0-1             5.73.0-1
                     bash-completion               2.10-2               2.11-1
                            bluez-qt             5.72.0-1             5.73.0-1
                        breeze-icons             5.72.0-1             5.73.0-1
                            chromium      84.0.4147.105-1      84.0.4147.125-1
                            epiphany             3.36.3-1             3.36.4-1
                           evolution             3.36.4-1             3.36.5-1
                evolution-bogofilter             3.36.4-1             3.36.5-1
               evolution-data-server             3.36.4-1             3.36.5-1
                       evolution-ews             3.36.4-1             3.36.5-1
              evolution-spamassassin             3.36.4-1             3.36.5-1
                 extra-cmake-modules             5.72.0-1             5.73.0-1
                              ffmpeg            2:4.3.1-1            2:4.3.1-2
                         file-roller             3.36.2-1             3.36.3-1
                     flatpak-builder             1.0.10-1             1.0.11-1
                                 fmt              6.2.1-3              7.0.3-1
                frameworkintegration             5.72.0-1             5.73.0-1
                              galera             26.4.4-1             26.4.5-1
                                 gdm             3.36.3-1             3.36.3-3
                       gnome-desktop           1:3.36.4-1           1:3.36.5-1
                    gst-plugins-ugly             1.16.2-3             1.16.2-4
               gtk-update-icon-cache          1:3.24.21-1          1:3.24.22-1
                                gtk3          1:3.24.21-1          1:3.24.22-1
                               gupnp              1.2.3-1              1.2.4-1
                         imagemagick          7.0.10.25-1          7.0.10.26-1
                     imagemagick-doc          7.0.10.25-1          7.0.10.26-1
                         kactivities             5.72.0-1             5.73.0-1
                   kactivities-stats             5.72.0-1             5.73.0-1
                             kapidox             5.72.0-1             5.73.0-1
                            karchive             5.72.0-1             5.73.0-1
                               kauth             5.72.0-1             5.73.0-1
                          kbookmarks             5.72.0-1             5.73.0-1
                       kcalendarcore             5.72.0-1             5.73.0-1
                            kcmutils             5.72.0-1             5.73.0-1
                             kcodecs             5.72.0-1             5.73.0-1
                         kcompletion             5.72.0-1             5.73.0-1
                             kconfig             5.72.0-1             5.73.0-1
                      kconfigwidgets             5.72.0-1             5.73.0-1
                           kcontacts           1:5.72.0-1           1:5.73.0-1
                         kcoreaddons             5.72.0-1             5.73.0-1
                              kcrash             5.72.0-1             5.73.0-1
                                kdav           1:5.72.0-1           1:5.73.0-1
                         kdbusaddons             5.72.0-1             5.73.0-1
                        kdeclarative             5.72.0-1             5.73.0-1
                                kded             5.72.0-1             5.73.0-1
                     kdelibs4support             5.72.0-1             5.73.0-1
                     kdesignerplugin             5.72.0-1             5.73.0-1
                               kdesu             5.72.0-1             5.73.0-1
                           kdewebkit             5.72.0-1             5.73.0-1
                              kdnssd             5.72.0-1             5.73.0-1
                           kdoctools             5.72.0-1             5.73.0-1
                          kemoticons             5.72.0-1             5.73.0-1
                       kfilemetadata             5.72.0-1             5.73.0-1
                        kglobalaccel             5.72.0-1             5.73.0-1
                          kguiaddons             5.72.0-1             5.73.0-1
                           kholidays           1:5.72.0-1           1:5.73.0-1
                               khtml             5.72.0-1             5.73.0-1
                               ki18n             5.72.0-1             5.73.0-1
                         kiconthemes             5.72.0-1             5.73.0-1
                           kidletime             5.72.0-1             5.73.0-1
                       kimageformats             5.72.0-1             5.73.0-1
                               kinit             5.72.0-1             5.73.0-1
                                 kio             5.72.0-1             5.73.0-1
                           kirigami2             5.72.0-1             5.73.0-1
                         kitemmodels             5.72.0-1             5.73.0-1
                          kitemviews             5.72.0-1             5.73.0-1
                         kjobwidgets             5.72.0-1             5.73.0-1
                                 kjs             5.72.0-1             5.73.0-1
                            kjsembed             5.72.0-1             5.73.0-1
                        kmediaplayer             5.72.0-1             5.73.0-1
                           knewstuff             5.72.0-1             5.73.0-1
                      knotifications             5.72.0-1             5.73.0-1
                       knotifyconfig             5.72.0-1             5.73.0-1
                            kpackage             5.72.0-1             5.73.0-1
                              kparts             5.72.0-1             5.73.0-1
                             kpeople             5.72.0-1             5.73.0-1
                           kplotting             5.72.0-1             5.73.0-1
                                kpty             5.72.0-1             5.73.0-1
                        kquickcharts             5.72.0-1             5.73.0-1
                               kross             5.72.0-1             5.73.0-1
                             krunner             5.72.0-2             5.73.0-1
                            kservice             5.72.0-1             5.73.0-1
                         ktexteditor             5.72.0-1             5.73.0-1
                        ktextwidgets             5.72.0-1             5.73.0-1
                     kunitconversion             5.72.0-1             5.73.0-1
                             kwallet             5.72.0-1             5.73.0-1
                            kwayland             5.72.0-1             5.73.0-1
                      kwidgetsaddons             5.72.0-1             5.73.0-1
                       kwindowsystem             5.72.0-1             5.73.0-1
                             kxmlgui             5.72.0-1             5.73.0-1
                       kxmlrpcclient             5.72.0-1             5.73.0-1
                             libebml             1.3.10-2              1.4.0-1
                              libgdm             3.36.3-1             3.36.3-3
                         libmatroska              1.5.2-2              1.6.2-1
                      libphonenumber             8.12.3-1             8.12.7-1
                              libx11             1.6.10-2             1.6.11-1
                             mariadb            10.4.13-1            10.4.14-1
                     mariadb-clients            10.4.13-1            10.4.14-1
                        mariadb-libs            10.4.13-1            10.4.14-1
                            mencoder              38157-2              38157-3
                      mkvtoolnix-cli             47.0.0-1             49.0.0-2
                      mkvtoolnix-gui             47.0.0-1             49.0.0-2
                     modemmanager-qt             5.72.0-1             5.73.0-1
                             mplayer              38157-2              38157-3
                               mytop            10.4.13-1            10.4.14-1
                     nautilus-sendto  3.8.6+14+ge8a3604-2  3.8.6+28+gc87aac4-1
                   networkmanager-qt             5.72.0-1             5.73.0-1
                                orca             3.36.3-1             3.36.4-1
                        oxygen-icons           1:5.72.0-1           1:5.73.0-1
                    oxygen-icons-svg           1:5.72.0-1           1:5.73.0-1
                    perl-alien-build               2.28-1               2.29-1
                        perl-net-dns               1.25-1               1.26-1
                    plasma-framework             5.72.0-1             5.73.0-1
                              prison             5.72.0-1             5.73.0-1
                          prometheus             2.20.0-1             2.20.1-1
                             purpose             5.72.0-1             5.73.0-1
                  qqc2-desktop-style             5.72.0-1             5.73.0-1
                               rsync              3.2.2-2              3.2.3-1
                               solid             5.72.0-1             5.73.0-1
                              sonnet             5.72.0-1             5.73.0-1
                         syndication             5.72.0-1             5.73.0-1
                 syntax-highlighting             5.72.0-1             5.73.0-1
                           syslog-ng             3.28.1-1             3.28.1-2
                        threadweaver             5.72.0-1             5.73.0-1
                         ttf-caladea           20130214-3           20200113-2
                                vala             0.48.8-1             0.48.9-1
                                 vlc             3.0.11-2           3.0.11.1-1
                          x264 3:0.159.r2999.296494a-1 3:0.160.r3011.cde9a93-1
                               xfwm4             4.14.4-1             4.14.5-1
             xorg-fonts-alias-100dpi              1.0.3-5              1.0.4-1
              xorg-fonts-alias-75dpi              1.0.3-5              1.0.4-1
           xorg-fonts-alias-cyrillic              1.0.3-5              1.0.4-1
               xorg-fonts-alias-misc              1.0.3-5              1.0.4-1


No issue, everything went smoothly
Yes there was an issue. I was able to resolve it myself.(Please post your solution)
Yes i am currently experiencing an issue due to the update. (Please post about it)
Check if your mirror has already synced: