Hello, Manjaro!
Recently I fully update system like normal. But I notice all of my computer (My friend also lost terminal icon)
I'm facing this problem before and fixed by reinstall Some of package that I can't remember (nerd or powerlevel10k)
But this time I unable to fix this terminal icon font. Any idea how to fix this?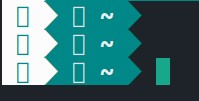 Here some of my package output query.
Output:: pacman -Qs noto

local/noto-fonts 20230401-1
    Google Noto TTF fonts
local/noto-fonts-compat 20151217-1
    Google Noto TTF fonts (compat-package)
local/noto-fonts-emoji 20220920-1
    Google Noto emoji fonts
local/ttf-noto-nerd 2.3.3-0.1
    Patched font Noto from nerd fonts library

Output:: pacman -Qs nerd

local/containerd 1.7.0-1
    An open and reliable container runtime
local/ttf-meslo-nerd-font-powerlevel10k 20230403-2
    Meslo Nerd Font patched for Powerlevel10k
local/ttf-noto-nerd 2.3.3-0.1
    Patched font Noto from nerd fonts library

Output:: pacman -Qs font

local/adobe-source-code-pro-fonts 2.040u+1.060i+1.024vf-1
    Monospaced font family for user interface and coding environments
local/adobe-source-han-sans-cn-fonts 2.004-1
    Adobe Source Han Sans Subset OTF - Simplified Chinese OpenType/CFF fonts
local/adobe-source-han-sans-jp-fonts 2.004-1
    Adobe Source Han Sans Subset OTF - Japanese OpenType/CFF fonts
local/adobe-source-han-sans-kr-fonts 2.004-1
    Adobe Source Han Sans Subset OTF - Korean OpenType/CFF fonts
local/adobe-source-sans-fonts 3.052-1
    Sans-serif font family for user interface environments
local/cantarell-fonts 1:0.303.1-1
    Humanist sans serif font
local/fluidsynth 2.3.2-1 (pro-audio)
    A real-time software synthesizer based on the SoundFont 2 specifications
local/fontconfig 2:2.14.2-1
    Library for configuring and customizing font access
local/freetype2 2.13.0-1
    Font rasterization library
local/gsfonts 20200910-3
    (URW)++ base 35 font set
local/lib32-fontconfig 2:2.14.2-1
    Library for configuring and customizing font access
local/lib32-freetype2 2.13.0-1
    Font rasterization library (32-bit)
local/libfontenc 1.1.7-1
    X11 font encoding library
local/libxfont2 2.0.6-2
    X11 font rasterisation library
local/libxft 2.3.7-1
    FreeType-based font drawing library for X
local/noto-fonts 20230401-1
    Google Noto TTF fonts
local/noto-fonts-compat 20151217-1
    Google Noto TTF fonts (compat-package)
local/noto-fonts-emoji 20220920-1
    Google Noto emoji fonts
local/terminus-font 4.49.1-5
    Monospace bitmap font (for X11 and console)
local/ttf-dejavu 2.37+18+g9b5d1b2f-3
    Font family based on the Bitstream Vera Fonts with a wider range of characters
local/ttf-droid 20121017-10
    General-purpose fonts released by Google as part of Android
local/ttf-inconsolata 1:3.000-3
    Monospace font for pretty code listings and for the terminal
local/ttf-indic-otf 0.2-11
    Indic Opentype Fonts collection
local/ttf-liberation 2.1.5-1
    Font family which aims at metric compatibility with Arial, Times New Roman, and Courier New
local/ttf-meslo-nerd-font-powerlevel10k 20230403-2
    Meslo Nerd Font patched for Powerlevel10k
local/ttf-noto-nerd 2.3.3-0.1
    Patched font Noto from nerd fonts library
local/woff2 1.0.2-4
    Web Open Font Format 2 reference implementation
local/xorg-fonts-encodings 1.0.7-1 (xorg-fonts xorg)
    X.org font encoding files
local/xorg-mkfontscale 1.2.2-1 (xorg-apps xorg)
    Create an index of scalable font files for X

Output :: pacman -Q

a52dec 0.7.4-12
aalib 1.4rc5-15
abseil-cpp 20230125.1-2
accounts-qml-module 0.7-4
accountsservice 23.13.9-1
acl 2.3.1-3
acpi 1.7-3
acpid 2.0.34-1
adobe-source-code-pro-fonts 2.040u+1.060i+1.024vf-1
adobe-source-han-sans-cn-fonts 2.004-1
adobe-source-han-sans-jp-fonts 2.004-1
adobe-source-han-sans-kr-fonts 2.004-1
adobe-source-sans-fonts 3.052-1
adwaita-cursors 43-2
adwaita-icon-theme 43-2
aha 0.5.1-2
alsa-card-profiles 1:0.3.68-1
alsa-firmware 1.2.4-3
alsa-lib 1.2.8-1
alsa-oss 1.1.8-5
alsa-plugins 1:1.2.7.1-2
alsa-topology-conf 1.2.5.1-3
alsa-ucm-conf 1.2.8-1
alsa-utils 1.2.8-1
android-tools 33.0.3-3
android-udev 20230303-1
antlr4-runtime 4.11.1-1
anydesk-bin 6.2.1-2
aom 3.6.0-1
apparmor 3.1.3-1
appimagelauncher 2.2.0-9
appstream 0.16.1-2
appstream-glib 0.8.2-2
appstream-qt 0.16.1-2
archlinux-appstream-data 20230220-1
archlinux-keyring 20230320-1
argon2 20190702-4
ark 22.12.3-1
asar 3.2.2-1
at-spi2-core 2.48.0-1
atkmm 2.28.3-1
attica 5.104.0-1
attr 2.5.1-3
aubio 0.4.9-15
audacity 1:3.2.5-2
audiofile 0.3.6-7
audit 3.1-1
augeas 1.14.0-1
auto-cpufreq 1.9.7-2
autoconf 2.71-4
automake 1.16.5-2
avahi 0.8+22+gfd482a7-3
ayatana-ido 0.9.3-1
b43-fwcutter 019-4
babl 0.1.102-1
baloo 5.104.0-1
baloo-widgets 22.12.3-1
base 3-2
bash 5.1.016-2
bashrc-manjaro 5.1.016-2
bc 1.07.1-4
binutils 2.40-4
bison 3.8.2-5
blanket 0.6.0-2
blas 3.11.0-2
bluedevil 1:5.27.4-1
bluez 5.66-1
bluez-libs 5.66-1
bluez-qt 5.104.0-1
boost 1.81.0-3
boost-libs 1.81.0-3
botan 2.19.3-1
box2d 2.4.1-1
bpytop 1.0.68-1
brave-browser 1.50.119-1
breath2-wallpaper 1.0.18-5
breeze 5.27.4-1
breeze-icons 5.104.0-1
bridge-utils 1.7.1-1
brltty 6.5-3
brother-hl1118 3.0.2-1
brotli 1.0.9-10
btrfs-progs 6.2.2-1
bubblewrap 0.8.0-1
bzip2 1.0.8-5
c-ares 1.19.0-1
ca-certificates 20220905-1
ca-certificates-mozilla 3.89-1
ca-certificates-utils 20220905-1
cadence 0.9.2-2
cairo 1.17.8-2
cairomm 1.14.4-1
cairomm-1.16 1.16.2-1
calf 0.90.3-6
canon-pixma-lt7500-complete 5.50.3.50-3
cantarell-fonts 1:0.303.1-1
cantata 2.5.0-3
capstone 4.0.2-6
cblas 3.11.0-2
cdparanoia 10.2-8
cdrdao 1.2.5-1
cdrtools 3.02a09-5
celt 0.11.3-6
cfitsio 1:4.2.0-1
chromaprint 1.5.1-7
chromedriver 111.0.5563.64-1
cifs-utils 7.0-3
ckbcomp 1.215-1
clang 15.0.7-2
clinfo 3.0.21.02.21-1
clucene 2.3.3.4-14
cmake 3.26.3-1
cni-plugins 1.2.0-2
code 1.77.1-1
coffeescript 2.7.0-1
colord 1.4.6-1
colord-sane 1.4.6-1
compiler-rt 15.0.7-1
composer 2.5.5-1
confuse 3.3-3
containerd 1.7.0-1
containers-common 1:0.51.2-1
convertlit 1.8-11
coreutils 9.2-3
cpio 2.13-3
cpupower 6.2-1
cracklib 2.9.8-1
cronie 1.6.1-1
crypto++ 8.7.0-1
cryptsetup 2.6.1-3.1
cunit 2.1.3-3
cups 1:2.4.2-6
cups-filters 1.28.17-2
cups-pdf 3.0.1-7
cups-pk-helper 0.2.7-1
curl 8.0.1-1
curlftpfs 0.9.2-8
cython 0.29.33-1
dav1d 1.1.0-1
db 6.2.32-1
db5.3 5.3.28-2
dbus 1.14.6-2
dbus-glib 0.112-2
dbus-python 1.2.18-4
dconf 0.40.0-2
ddcutil 1.3.0-1
debootstrap 1.0.128-1
debugedit 5.0-5
debuginfod 0.189-1
default-cursors 2-1
desktop-file-utils 0.26-2
device-mapper 2.03.20-1
dhclient 4.4.3.P1-1
dhcpcd 9.4.1-1
diffutils 3.9-1
ding-libs 0.6.2-1
directx-headers 1.608.2-1
discord 0.0.26-1
discount 2.2.7.c-1
djvulibre 3.5.28-4
dkms 3.0.10-1
dmidecode 3.5-1
dmraid 1.0.0.rc16.3-14
dnsmasq 2.89-1
dnssec-anchors 20190629-3
docbook-xml 4.5-9
docbook-xsl 1.79.2-7
docker 1:23.0.3-1
dolphin 22.12.3-1
dolphin-plugins 22.12.3-1
dosfstools 4.2-3
double-conversion 3.2.1-1
dqlite 1.14.0-1
dtc 1.6.1-4
duktape 2.7.0-5
dvd+rw-tools 7.1-9
e2fsprogs 1.47.0-1
easyeffects 7.0.3-1
ebook-tools 0.2.2-7
ecryptfs-utils 111-7
editorconfig-core-c 0.12.6-1
edk2-ovmf 202211-3
efibootmgr 18-2
efivar 38-3
electron12 12.2.3-4
electron13 13.6.9-3
electron17 17.4.11-6
electron18 18.3.15-4
electron19 19.1.9-5
elfutils 0.189-1
emote 3.0.3-4
emovix 0.9.0-8
enchant 2.3.4-1
erlang-nox 25.3-1
exfatprogs 1.2.0-1
exiv2 0.27.6-1
expat 2.5.0-1
extra-cmake-modules 5.104.0-1
f2fs-tools 1.15.0-2
faac 1.30-4
faad2 2.10.1-1
fakeroot 1.31-2
faudio 23.04-1
fcgi 2.4.2-2
ffmpeg 2:6.0-4
ffmpeg4.4 4.4.3-1
ffmpegthumbs 22.12.3-2
fftw 3.3.10-4
file 5.44-3
filelight 22.12.3-1
filesystem 2023.03.21-1
filezilla 3.63.2.1-1
findutils 4.9.0-3
firefox 112.0-1
flac 1.4.2-1
flashrom 1.2-4
flatpak 1:1.15.4-1
flex 2.6.4-5
fluidsynth 2.3.2-1
fmt 9.1.0-4
fontconfig 2:2.14.2-1
foomatic-db 3:20230402-1
foomatic-db-engine 4:20220521-1
foomatic-db-gutenprint-ppds 5.3.4-2
foomatic-db-nonfree 3:20230402-1
foomatic-db-nonfree-ppds 3:20230402-1
foomatic-db-ppds 3:20230402-1
fpc 3.2.2-6
fpc-src 3.2.2-3
frameworkintegration 5.104.0-1
freeglut 3.4.0-1
freerdp 2:2.10.0-3
freetype2 2.13.0-1
frei0r-plugins 2.2.0-1
fribidi 1.0.12-1
ftba 202302201814_1c8edb0091_release-1
fuse-common 3.14.1-1
fuse2 2.9.9-4
fuse3 3.14.1-1
fwupd 1.8.14-1
fwupd-efi 1.4-1
game-devices-udev 0.21-1
gavl 1.4.0-7
gawk 5.2.1-2
gc 8.2.2-1
gcab 1.5-1
gcc 12.2.1-2
gcc-libs 12.2.1-2
gcolor3 2.4.0-5
gcr 3.41.1-3
gd 2.3.3-6
gdb 13.1-2
gdb-common 13.1-2
gdbm 1.23-2
gdk-pixbuf2 2.42.10-2
gegl 0.4.44-1
geoclue 2.7.0-1
geocode-glib 3.26.4-3
geocode-glib-common 3.26.4-3
gettext 0.21.1-5
ghex 43.1-1
ghostscript 10.01.1-1
giflib 5.2.1-2
gimp 2.10.34-1
git 2.40.0-1
gjs 2:1.74.2-1
glava 1.6.3-2
glew 2.2.0-6
glib-networking 1:2.76.0-1
glib2 2.76.1-1
glibc 2.37-2
glibc-locales 2.36-1
glibmm 2.66.6-1
glibmm-2.68 2.76.0-1
glslang 12.1.0-1
glu 9.0.2-3
gmp 6.2.1-2
gnome-disk-utility 44.0-1
gnome-icon-theme 3.12.0-7
gnome-icon-theme-symbolic 3.12.0-6
gnome-sound-recorder 42.0-1
gnome-themes-extra 3.28+r6+g45b1d457-1
gnupg 2.2.41-1
gnustep-base 1.29.0-1
gnutls 3.8.0-1
gobject-introspection 1.76.1-1
gobject-introspection-runtime 1.76.1-1
google-chrome 111.0.5563.110-1
gperf 3.1-4
gperftools 2.10-1
gpgme 1.19.0-3
gpm 1.20.7.r38.ge82d1a6-4
gptfdisk 1.0.9-2
granite 6.2.0-2
grantlee 5.3.1-1
graphene 1.10.8-1
graphicsmagick 1.3.40-2
graphite 1:1.3.14-3
graphviz 8.0.1-1
grep 3.10-1
groff 1.22.4-10
grub 2.06.r456.g65bc45963-6
grub-theme-manjaro 20.2-13
gsettings-desktop-schemas 44.0-1
gsfonts 20200910-3
gsl 2.7.1-1
gsm 1.0.22-1
gspell 1.12.0-2
gssdp 1.6.2-1
gssproxy 0.9.1-2
gst-libav 1.22.1-2
gst-plugin-pipewire 1:0.3.68-1
gst-plugins-bad 1.22.1-2
gst-plugins-bad-libs 1.22.1-2
gst-plugins-base 1.22.1-2
gst-plugins-base-libs 1.22.1-2
gst-plugins-good 1.22.1-2
gst-plugins-ugly 1.22.1-2
gst-python 1.22.1-2
gstreamer 1.22.1-2
gtest 1.13.0-1
gtk-theme-breath 5.9.0-1
gtk-update-icon-cache 1:4.10.1-2
gtk-vnc 1.3.1-1
gtk2 2.24.33-2
gtk3 1:3.24.37-1
gtk4 1:4.10.1-2
gtkglext 1.2.0-13
gtkmm-4.0 4.10.0-1
gtkmm3 3.24.7-1
gtksourceview4 4.8.4-1
gts 0.7.6.121130-2
guile 3.0.9-1
gupnp 1:1.6.3-1
gupnp-igd 1.2.0-3
gutenprint 5.3.4-2
gvfs 1.50.4-1
gvfs-afc 1.50.4-1
gvfs-gphoto2 1.50.4-1
gvfs-mtp 1.50.4-1
gvfs-nfs 1.50.4-1
gvfs-smb 1.50.4-1
gwenview 22.12.3-1
gzip 1.12-2
handbrake 1.6.1-2
harfbuzz 7.1.0-1
harfbuzz-icu 7.1.0-1
haveged 1.9.18-1
haxe 4.2.5-1
hdparm 9.65-1
helvum 0.3.4-1
hicolor-icon-theme 0.17-3
hidapi 0.13.1-2
highway 1.0.4-1
hivex 1.3.21-7
hplip 1:3.23.3-1
htop 3.2.2-1
http-parser 2.9.4-1
hunspell 1.7.2-1
hwdata 0.369-1
hwinfo 22.2-2
hwloc 2.9.0-1
hyphen 2.8.8-5
i2c-tools 4.3-3
iana-etc 20230306-1
ibus 1.5.28-3
icon-naming-utils 0.8.90-5
icu 72.1-2
ijs 0.35-5
illyria-wallpaper 1.4-1
imagemagick 7.1.1.5-1
imath 3.1.7-1
imlib2 1.11.0-1
inetutils 2.4-1
iniparser 4.1-4
inkscape 1.2.2-4
intel-ucode 20230214-1
intellij-idea-community-edition 4:2023.1-1
intltool 0.51.0-6
inxi 3.3.26.1-1
iproute2 6.2.0-2
iptables-nft 1:1.8.9-1
iputils 20221126-1
iso-codes 4.13.0-1
iw 5.19-1
jack2 1.9.22-1
jack2-dbus 1.9.22-1
jansson 2.14-2
jasper 4.0.0-1
java-environment-common 3-5
java-hamcrest 1.3-5
java-runtime-common 3-5
java11-openjfx 11.0.18.u1-1
jbig2dec 0.19-1
jdk-openjdk 19.0.2.u7-2
jdk11-openjdk 11.0.18.u10-2
jdk16-adoptopenjdk 16.0.2.u7-1
jdk17-openjdk 17.0.6.u10-2
jfsutils 1.1.15-8
joplin-appimage 2.9.17-1
jq 1.6-4
jre-openjdk 19.0.2.u7-2
jre-openjdk-headless 19.0.2.u7-2
jre11-openjdk 11.0.18.u10-2
jre11-openjdk-headless 11.0.18.u10-2
jre17-openjdk 17.0.6.u10-2
jre17-openjdk-headless 17.0.6.u10-2
jre8-openjdk 8.362.u09-1
jre8-openjdk-headless 8.362.u09-1
js102 102.9.0-1
js78 78.15.0-4
js91 91.13.0-1
json-c 0.16-1
json-glib 1.6.6-2
jsoncpp 1.9.5-2
judy 1.0.5-7
junit 4.13.2-1
kaccounts-integration 22.12.3-1
kaccounts-providers 22.12.3-1
kactivities 5.104.0-1
kactivities-stats 5.104.0-1
kactivitymanagerd 5.27.4-1
kamera 22.12.3-1
karchive 5.104.0-1
kate 22.12.3-1
kauth 5.104.0-1
kbd 2.5.1-1
kbookmarks 5.104.0-1
kcalc 22.12.3-1
kcmutils 5.104.0-1
kcodecs 5.104.0-1
kcolorpicker 0.2.0-1
kcompletion 5.104.0-1
kconfig 5.104.0-1
kconfigwidgets 5.104.0-1
kcontacts 1:5.104.0-1
kcoreaddons 5.104.0-1
kcrash 5.104.0-1
kdbusaddons 5.104.0-1
kde-cli-tools 5.27.4-1
kde-gtk-config 5.27.4-1
kdeclarative 5.104.0-1
kdeconnect 22.12.3-1
kdecoration 5.27.4-1
kded 5.104.0-1
kdegraphics-mobipocket 22.12.3-1
kdegraphics-thumbnailers 22.12.3-1
kdelibs4support 5.104.0-1
kdenetwork-filesharing 22.12.3-1
kdenlive 22.12.3-1
kdeplasma-addons 5.27.4-1
kdesu 5.104.0-1
kdnssd 5.104.0-1
kdoctools 5.104.0-1
kdsoap 2.1.1-1
kdsoap-ws-discovery-client git20200927-2
keditbookmarks 22.12.3-1
kemoticons 5.104.0-1
kernel-alive 0.5.1-1
keyutils 1.6.3-1
kfilemetadata 5.104.0-1
kfind 22.12.3-1
kgamma5 5.27.4-1
kget 22.12.3-1
kglobalaccel 5.104.0-1
kguiaddons 5.104.0-1
khelpcenter 22.12.3-1
kholidays 1:5.104.0-1
khotkeys 5.27.4-1
khtml 5.104.0-1
ki18n 5.104.0-1
kiconthemes 5.104.0-2
kidletime 5.104.0-1
kimageannotator 0.6.1-1
kimageformats 5.104.0-1
kinfocenter 5.27.4-1
kinit 5.104.0-1
kio 5.104.0-1
kio-extras 22.12.3-1
kio-fuse 5.0.1-1
kirigami2 5.104.0-1
kitemmodels 5.104.0-1
kitemviews 5.104.0-1
kjobwidgets 5.104.0-1
kjs 5.104.0-1
kmenuedit 5.27.4-1
kmod 30-3
knewstuff 5.104.0-1
knotifications 5.104.0-1
knotifyconfig 5.104.0-1
konsole 22.12.3-1
kontrast 22.12.3-1
konversation 22.12.3-1
kpackage 5.104.0-1
kparts 5.104.0-1
kpeople 5.104.0-1
kpeoplevcard 0.1+r38.32d50a9-1
kpipewire 5.27.4-1
kpmcore 22.12.3-1
kpty 5.104.0-1
kquickcharts 5.104.0-1
krb5 1.20.1-1
krunner 5.104.0-1
ksanecore 22.12.3-1
kscreen 5.27.4-1
kscreenlocker 5.27.4-1
kservice 5.104.0-1
ksshaskpass 5.27.4-1
ksysguard 5.22.0-1
ksystemlog 22.12.3-1
ksystemstats 5.27.4-1
ktexteditor 5.104.0-1
ktextwidgets 5.104.0-1
kunitconversion 5.104.0-1
kuserfeedback 1.2.0-1
kwallet 5.104.0-1
kwallet-pam 5.27.4-1
kwalletmanager 22.12.3-1
kwayland 5.104.0-1
kwayland-integration 5.27.4-1
kwidgetsaddons 5.104.0-1
kwin 5.27.4-1
kwindowsystem 5.104.0-1
kwrited 5.27.4-1
kxmlgui 5.104.0-1
l-smash 2.14.5-3
lame 3.100-4
lapack 3.11.0-2
layer-shell-qt 5.27.4-1
lazarus 2.2.4-1
lcms2 2.15-1
ldb 2:2.7.2-1
ldns 1.8.3-2
lensfun 1:0.3.3-1
less 1:608-2
leveldb 1.23-3
lib2geom 1.2.2-1
lib32-acl 2.3.1-2
lib32-alsa-lib 1.2.8-1
lib32-alsa-plugins 1.2.7.1-2
lib32-attr 2.5.1-1
lib32-brotli 1.0.9-5
lib32-bzip2 1.0.8-3
lib32-curl 8.0.1-1
lib32-dbus 1.14.6-2
lib32-e2fsprogs 1.47.0-1
lib32-expat 2.5.0-2
lib32-faudio 23.03-1
lib32-flac 1.4.2-1
lib32-fontconfig 2:2.14.2-1
lib32-freeglut 3.4.0-1
lib32-freetype2 2.13.0-1
lib32-gcc-libs 12.2.1-2
lib32-gettext 0.21.1-1
lib32-glew 2.2.0-4
lib32-glib2 2.76.1-1
lib32-glibc 2.37-2
lib32-glu 9.0.2-3
lib32-harfbuzz 7.1.0-1
lib32-icu 72.1-2
lib32-keyutils 1.6.3-1
lib32-krb5 1.20.1-1
lib32-lcms2 2.15-1
lib32-libasyncns 1:0.8+r3+g68cd5af-2
lib32-libcanberra 1:0.30+r2+gc0620e4-2
lib32-libcap 2.68-1
lib32-libdrm 2.4.115-1
lib32-libelf 0.189-1
lib32-libffi 3.4.4-1
lib32-libgcrypt 1.10.1-2
lib32-libglvnd 1.6.0-1
lib32-libgpg-error 1.46-1
lib32-libice 1.1.1-1
lib32-libidn2 2.3.4-2
lib32-libjpeg-turbo 2.1.5.1-1
lib32-libldap 2.6.4-1
lib32-libltdl 2.4.7-3
lib32-libnl 3.7.0-1
lib32-libnsl 2.0.0-2
lib32-libogg 1.3.5-1
lib32-libpcap 1.10.3-1
lib32-libpciaccess 0.17-1
lib32-libpng 1.6.39-1
lib32-libpsl 0.21.2-1
lib32-libpulse 16.1-6
lib32-libsm 1.2.4-1
lib32-libsndfile 1.2.0-1
lib32-libssh2 1.10.0-2
lib32-libtasn1 4.19.0-1
lib32-libtiff 4.5.0-3
lib32-libtirpc 1.3.3-2
lib32-libunistring 1.1-1
lib32-libunwind 1.6.2-2
lib32-libva 2.17.0-1
lib32-libva-intel-driver 2.4.1-1
lib32-libva-mesa-driver 23.0.2-2
lib32-libva-vdpau-driver 0.7.4-7
lib32-libvdpau 1.5-1
lib32-libvorbis 1.3.7-1
lib32-libx11 1.8.4-1
lib32-libxau 1.0.11-1
lib32-libxcb 1.15-2
lib32-libxcrypt 4.4.33-1
lib32-libxcrypt-compat 4.4.33-1
lib32-libxcursor 1.2.1-2
lib32-libxdamage 1.1.6-1
lib32-libxdmcp 1.1.4-1
lib32-libxext 1.3.5-1
lib32-libxfixes 6.0.0-2
lib32-libxi 1.8-2
lib32-libxml2 2.10.3-2
lib32-libxmu 1.1.4-1
lib32-libxrandr 1.5.3-1
lib32-libxrender 0.9.11-1
lib32-libxshmfence 1.3.2-1
lib32-libxss 1.2.3-3
lib32-libxt 1.2.1-1
lib32-libxtst 1.2.4-1
lib32-libxxf86vm 1.1.5-1
lib32-llvm-libs 15.0.7-1
lib32-lm_sensors 1:3.6.0.r41.g31d1f125-2
lib32-mesa 23.0.2-2
lib32-mesa-demos 8.5.0-1
lib32-mesa-vdpau 23.0.2-2
lib32-ncurses 6.4-1
lib32-nspr 4.35-1
lib32-nss 3.89-1
lib32-openssl 1:3.0.8-1
lib32-opus 1.3.1-2
lib32-p11-kit 0.24.1-1
lib32-pam 1.5.2-1
lib32-pcre 8.45-3
lib32-pcre2 10.42-1
lib32-readline 8.2.001-2
lib32-sdl2 2.26.4-1
lib32-sqlite 3.41.1-1
lib32-systemd 252.9-1
lib32-tdb 1.4.8-1
lib32-util-linux 2.38.1-1
lib32-vulkan-icd-loader 1.3.245-1
lib32-vulkan-intel 23.0.2-2
lib32-vulkan-radeon 23.0.2-2
lib32-wayland 1.21.0-1
lib32-xz 5.4.2-1
lib32-zlib 1.2.13-2
lib32-zstd 1.5.4-1
libabw 0.1.3-3
libaccounts-glib 1.26-1
libaccounts-qt 1.16-3
libadwaita 1:1.3.1-1
libaio 0.3.113-2
libao 1.2.2-6
libappimage 1.0.4.5-4
libappindicator-gtk3 12.10.0.r298-1
libarchive 3.6.2-2
libass 0.17.1-1
libassuan 2.5.5-2
libasyncns 1:0.8+r3+g68cd5af-2
libatasmart 0.19-5
libatomic_ops 7.8.0-1
libavc1394 0.5.4-5
libavif 0.11.1-1
libavtp 0.2.0-2
libayatana-appindicator 0.5.92-1
libayatana-indicator 0.9.3-1
libb2 0.98.1-2
libblockdev 2.28-1
libbluray 1.3.4-1
libbpf 1.1.0-1
libbs2b 3.1.0-8
libbsd 0.11.7-1
libburn 1.5.4-1
libbytesize 2.7-1
libc++ 15.0.7-3
libc++abi 15.0.7-3
libcaca 0.99.beta20-1
libcacard 2.7.0-2
libcamera 0.0.4-3
libcamera-ipa 0.0.4-3
libcanberra 1:0.30+r2+gc0620e4-3
libcap 2.68-1
libcap-ng 0.8.3-1
libcbor 0.10.2-1
libcddb 1.3.2-7
libcdio 2.1.0-3
libcdio-paranoia 10.2+2.0.1-2
libcdr 0.1.7-5
libclc 15.0.7-1
libcloudproviders 0.3.1+r8+g3a229ee-1
libcmis 0.5.2-13
libcolord 1.4.6-1
libconfig 1.7.3-2
libcroco 0.6.13-2
libcups 1:2.4.2-6
libcurl-compat 8.0.1-1
libcurl-gnutls 8.0.1-1
libdaemon 0.14-5
libdatrie 0.2.13-2
libdbusmenu-glib 16.04.0-5
libdbusmenu-gtk3 16.04.0-5
libdbusmenu-qt5 0.9.3+16.04.20160218-6
libdc1394 2.2.6-2
libdca 0.0.7-1
libde265 1.0.11-2
libdecor 0.1.1-2
libdmtx 0.7.7-1
libdrm 2.4.115-1
libdv 1.0.0-10
libdvbpsi 1:1.3.3-2
libdvdcss 1.4.3-1
libdvdnav 6.1.1-1
libdvdread 6.1.3-1
libe-book 0.1.3-13
libebml 1.4.4-1
libebur128 1.2.6-1
libedit 20221030_3.1-1
libelf 0.189-1
libepoxy 1.5.10-1
libepubgen 0.1.1-4
libetonyek 0.1.10-3
libev 4.33-2
libevdev 1.13.0-1
libevent 2.1.12-4
libewf 20140608-6
libexif 0.6.24-1
libexttextcat 3.4.6-1
libfakekey 0.3-2
libfdk-aac 2.0.2-1
libffi 3.4.4-1
libfilezilla 1:0.41.1-1
libfontenc 1.1.7-1
libfreeaptx 0.1.1-1
libfreehand 0.1.2-4
libftdi 1.5-4
libgcrypt 1.10.1-2
libgee 0.20.6-1
libgexiv2 0.14.0-3
libgirepository 1.76.1-1
libgit2 1:1.6.3-1
libglvnd 1.6.0-1
libgme 0.6.3-2
libgnomekbd 1:3.28.1-1
libgpg-error 1.46-2
libgphoto2 2.5.30-2
libgssglue 0.7-1
libgudev 237-2
libguestfs 1.48.6-2
libgusb 0.4.5-1
libhandy 1.8.2-1
libheif 1.15.2-1
libibus 1.5.28-3
libical 3.0.16-4
libice 1.1.1-2
libid3tag 0.15.1b-12
libidn 1.41-1
libidn2 2.3.4-3
libiec61883 1.2.0-7
libieee1284 0.2.11-14
libimagequant 4.1.1-1
libimobiledevice 1.3.0-6
libindicator-gtk3 12.10.1-10
libinih 56-1
libinput 1.23.0-1
libinstpatch 1.1.6-2
libisl 0.25-1
libisoburn 1.5.4-2
libisofs 1.5.4-1
libixion 0.17.0-4
libjcat 0.1.13-2
libjpeg-turbo 2.1.5.1-1
libjxl 0.8.1-1
libkate 0.4.1-9
libkdcraw 22.12.3-1
libkexiv2 22.12.3-1
libkeybinder3 0.3.2-4
libkipi 22.04.0-1
libksane 22.12.3-1
libksba 1.6.3-1
libkscreen 5.27.4-1
libksysguard 5.27.4-1
libktorrent 22.12.3-1
liblangtag 0.6.4-1
liblc3 1.0.2-1
libldac 2.0.2.3-1
libldap 2.6.4-1
libldm 0.2.5-2
liblo 1:0.31-3
liblouis 3.25.0-1
liblqr 0.4.2-3
liblrdf 0.6.1-4
liblsp-r3d-glx-lib 1.2.6-1
libltc 1.3.2-1
libmad 0.15.1b-10
libmalcontent 0.11.1-1
libmanette 0.2.6-4
libmatroska 1.7.1-1
libmbim 1.28.4-1
libmd 1.0.4-1
libmfx 23.1.3-2
libmicrodns 0.2.0-1
libmicrohttpd 0.9.76-1
libmikmod 3.3.11.1-6
libmm-glib 1.20.6-1
libmms 0.6.4-4
libmng 2.0.3-3
libmnl 1.0.5-1
libmodplug 0.8.9.0-5
libmpc 1.3.1-1
libmpcdec 1:0.1+r475-3
libmpdclient 2.20-3
libmpeg2 0.5.1-7
libmspack 1:0.11alpha-1
libmspub 0.1.4-13
libmtp 1.1.20-1
libmusicbrainz5 5.1.0-5
libmwaw 0.3.21-3
libmypaint 1.6.1-1
libmysofa 1.3.1-2
libndp 1.8-1
libnet 1:1.1.6-1
libnetfilter_acct 1.0.3-3
libnetfilter_conntrack 1.0.9-1
libnewt 0.52.23-1
libnfnetlink 1.0.2-1
libnfs 5.0.2-1
libnftnl 1.2.5-1
libnghttp2 1.52.0-2
libnice 0.1.21-1
libnih 1.0.3-4
libnl 3.7.0-3
libnm 1.42.4-2
libnotify 0.8.2-1
libnsl 2.0.0-3
libnumbertext 1.0.11-1
libodfgen 0.1.8-2
libofa 0.9.3-9
libogg 1.3.5-1
libomxil-bellagio 0.9.3-4
libopenaptx 0.2.0-1
libopenmpt 0.6.9-2
liborcus 0.17.2-4
libosinfo 1.10.0-2
libp11-kit 0.24.1-1
libpagemaker 0.0.4-3
libpamac 11.5.2-3
libpamac-flatpak-plugin 11.5.2-3
libpamac-snap-plugin 11.5.2-3
libpaper 2.0.10-2
libpcap 1.10.3-1
libpciaccess 0.17-1
libpgm 5.3.128-2
libpipeline 1.5.7-1
libpipewire 1:0.3.68-1
libplacebo 5.229.2-2
libplist 2.2.0-6
libpng 1.6.39-1
libpng12 1.2.59-2
libproxy 0.4.18-2
libpsl 0.21.2-1
libpulse 16.1-6
libpwquality 1.4.5-1
libqaccessibilityclient 0.4.1-2
libqalculate 4.6.0-1
libqmi 1.32.4-1
libqrtr-glib 1.2.2-2
libqxp 0.0.2-9
librabbitmq-c 0.11.0-2
libraqm 0.10.0-1
libraw 0.21.1-1
libraw1394 2.1.2-3
librdkafka 2.0.2-1
libreoffice-fresh 7.5.2-1
librevenge 0.0.5-2
librsvg 2:2.56.0-1
libsamplerate 0.2.2-2
libsasl 2.1.28-4
libsbsms 2.3.0-3
libseccomp 2.5.4-1
libsecret 0.20.5-2
libselinux 3.4-1
libsepol 3.4-1
libshout 1:2.4.6-2
libsidplay 1.36.59-10
libsidplayfp 2.4.2-1
libsigc++ 2.12.0-1
libsigc++-3.0 3.4.0-1
libslirp 4.7.0-1
libsm 1.2.4-1
libsmbios 2.4.3-5
libsndfile 1.2.0-1
libsodium 1.0.18-2
libsoup 2.74.3-1
libsoup3 3.4.0-1
libsoxr 0.1.3-3
libspectre 0.2.12-1
libspeechd 0.11.4-1
libspiro 1:20221101-1
libsrtp 1:2.5.0-1
libssh 0.10.4-3
libssh2 1.10.0-3
libstaroffice 0.0.7-2
libstemmer 2.2.0-2
libsysprof-capture 3.48.0-1
libtar 1.2.20-6
libtasn1 4.19.0-1
libteam 1.31-7
libthai 0.1.29-2
libtheora 1.1.1-5
libtiff 4.5.0-3
libtirpc 1.3.3-2
libtommath 1.2.0-3
libtool 2.4.7+4+g1ec8fa28-2
libtorrent-rasterbar 1:2.0.8-3
libtraceevent 1:1.7.2-1
libtracefs 1.6.4-2
libunistring 1.1-2
libunwind 1.6.2-2
libupnp 1.14.16-1
liburcu 0.14.0-1
liburing 2.3-1
libusb 1.0.26-2
libusb-compat 0.1.8-1
libusbmuxd 2.0.2-1
libutempter 1.2.1-3
libuv 1.44.2-1
libva 2.18.0-1
libva-intel-driver 2.4.1-2
libva-vdpau-driver 0.7.4-6
libvdpau 1.5-1
libverto 0.3.2-4
libvirt 1:9.2.0-1
libvirt-glib 4.0.0-2
libvirt-python 1:9.2.0-1
libvirt-sandbox 0.8.0-2
libvisio 0.1.7-8
libvisual 0.4.1-1
libvncserver 0.9.14-2
libvorbis 1.3.7-3
libvpx 1.13.0-1
libwacom 2.6.0-2
libwbclient 4.18.1-1
libwebp 1.3.0-2
libwebsockets 4.3.2-3
libwmf 0.2.12-3
libwpd 0.10.3-4
libwpe 1.14.1-2
libwpg 0.3.3-4
libwps 0.4.13-1
libx11 1.8.4-1
libx86emu 3.5-3
libxau 1.0.11-2
libxaw 1.0.15-1
libxcb 1.15-2
libxcomposite 0.4.6-1
libxcrypt 4.4.33-1
libxcrypt-compat 4.4.33-1
libxcursor 1.2.1-3
libxcvt 0.1.2-1
libxdamage 1.1.6-1
libxdmcp 1.1.4-2
libxext 1.3.5-1
libxfixes 6.0.0-2
libxfont2 2.0.6-2
libxft 2.3.7-1
libxi 1.8-3
libxinerama 1.1.5-1
libxkbcommon 1.5.0-1
libxkbcommon-x11 1.5.0-1
libxkbfile 1.1.2-1
libxklavier 5.4-4
libxml2 2.10.3-2
libxmlb 0.3.11-1
libxmu 1.1.4-1
libxpm 3.5.15-1
libxrandr 1.5.3-1
libxrender 0.9.11-1
libxres 1.2.2-1
libxshmfence 1.3.2-1
libxslt 1.1.37-2
libxss 1.2.3-4
libxt 1.2.1-1
libxtst 1.2.4-1
libxv 1.0.12-1
libxvmc 1.0.13-2
libxxf86vm 1.1.5-1
libyaml 0.2.5-2
libyuv r2322+3aebf69d-1
libzip 1.9.2-1
libzmf 0.0.2-13
licenses 20220125-2
lilv 0.24.20-1
linux-api-headers 6.1.9-1
linux-firmware 20230310.588dd07-1
linux-firmware-whence 20230310.588dd07-1
linux515 5.15.106-1
linux515-headers 5.15.106-1
linux61 6.1.23-1
linux61-headers 6.1.23-1
linux62 6.2.10-1
linux62-headers 6.2.10-1
lirc 1:0.10.2-2
llvm 15.0.7-2
llvm-libs 15.0.7-2
lm_sensors 1:3.6.0.r41.g31d1f125-2
lmdb 0.9.30-3
logrotate 3.21.0-2
lpsolve 5.5.2.11-2
lrzip 0.651-2
lsb-release 2.0.r48.3cf5103-1
lshw B.02.19.2-5
lsof 4.98.0-1
lsp-plugins 1.2.6-1
lsp-plugins-clap 1.2.6-1
lsp-plugins-ladspa 1.2.6-1
lsp-plugins-lv2 1.2.6-1
lsp-plugins-standalone 1.2.6-1
lsp-plugins-vst 1.2.6-1
lsscsi 0.32-1
lua 5.4.4-3
lua52 5.2.4-5
luajit 2.1.0.beta3.r471.g505e2c03-1
lv2 1.18.10-1
lvm2 2.03.20-1
lxc 1:5.0.2-1
lxcfs 5.0.3-2
lxd 5.12-1
lz4 1:1.9.4-1
lzo 2.10-5
lzop 1.04-3
m4 1.4.19-3
mailcap 2.1.53-1
make 4.4.1-2
man-db 2.11.2-1
man-pages 6.04-1
manjaro-alsa 20221002-1
manjaro-application-utility 1.3.3-7
manjaro-base-skel 20171029-3
manjaro-browser-settings 20220522-1
manjaro-documentation-en 20181009-1
manjaro-firmware 20160419-1
manjaro-hello 0.7.0-6
manjaro-hotfixes 2018.08-6
manjaro-icons 20191015-1
manjaro-kde-settings 20230404-1
manjaro-keyring 20230318-1
manjaro-pipewire 20221015-2
manjaro-printer 20220924-1
manjaro-release 22.1.0-1
manjaro-settings-manager 0.5.7-14
manjaro-settings-manager-kcm 0.5.7-14
manjaro-settings-manager-knotifier 0.5.7-14
manjaro-settings-samba 20220924-1
manjaro-system 20230401-1
manjaro-wallpapers-18.0 1.4-3
manjaro-zsh-config 0.25-1
mariadb-libs 10.11.2-2
maven 3.8.7-1
mbedtls 2.28.2-1
md4c 0.4.8-1
mdadm 4.2-2
media-player-info 24-2
memtest86+ 6.10-1
mesa-demos 9.0.0-2
mesa-git 23.1.0_devel.166297.079247e0463.932463d268438ce945b21718552d92ab-1
mesa-utils 9.0.0-2
meson 1.0.1-1
metis 5.1.0.p11-1
mhwd 0.6.5-25
mhwd-amdgpu 19.1.0-1
mhwd-ati 19.1.0-1
mhwd-db 0.6.5-25
mhwd-nvidia 530.41.03-4
mhwd-nvidia-390xx 390.157-5
mhwd-nvidia-470xx 470.182.03-1
milou 5.27.4-1
minder 1.14.0-1
minecraft-launcher 1:1.0.1221-1
minizip 1:1.2.13-2
mintstick 1.5.6-1
mixxx 2.3.4-2
mjpegtools 2.2.1-1
mkinitcpio 35.2-2
mkinitcpio-busybox 1.35.0-1
mkinitcpio-openswap 0.1.0-3
mlt 7.14.0-2
mobile-broadband-provider-info 20221107-2
modemmanager 1.20.6-1
modemmanager-qt 5.104.0-1
mongo-c-driver 1.23.3-1
mongodb-compass 1.35.0-1
mpd 0.23.12-3
mpfr 4.2.0-3
mpg123 1.31.3-1
mqtt-explorer-appimage 0.3.5-2
mtdev 1.1.6-2
mtools 1:4.0.43-1
mtpfs 1.1-4
multimc-bin 1.6-1
multipath-tools 0.9.5-1
mypaint-brushes1 1.3.1-1
mysql-workbench 8.0.32-1
nano 7.2-1
ncurses 6.4-1
ndctl 76.1-1
neko 2.3.0-6
neofetch 7.1.0-2
neon 0.32.5-1
net-snmp 5.9.1-5
net-tools 2.10-2
netavark 1.5.0-1
netdata 1.38.1-1
netpbm 10.73.43-1
nettle 3.8.1-1
networkmanager 1.42.4-2
networkmanager-openconnect 1.2.8-2
networkmanager-openvpn 1.10.2-1
networkmanager-pptp 1.2.12-1
networkmanager-qt 5.104.0-1
networkmanager-vpnc 1.2.8-2
nfs-utils 2.6.2-1
nfsidmap 2.6.2-1
nftables 1:1.0.7-1
nilfs-utils 2.2.9-2
ninja 1.11.1-2
nload 0.7.4-7
node-gyp 9.3.1-1
nodejs 19.8.1-1
nodejs-nopt 7.1.0-1
notion-app-enhanced 2.0.18-1
noto-fonts 20230401-1
noto-fonts-compat 20151217-1
noto-fonts-emoji 20220920-1
npm 8.19.2-1
npth 1.6-4
nspr 4.35-1
nss 3.89-1
nss-mdns 0.15.1-1
ntfs-3g 2022.10.3-1
ntp 4.2.8.p15-3
numactl 2.0.16-1
numlockx 1.2-5
oath-toolkit 2.6.7-1
obs-studio 29.0.2-2
obs-v4l2sink 0.1.0-23
ocl-icd 2.3.1-1
okular 22.12.3-1
onetbb 2021.8.0-2
oniguruma 6.9.8-1
openal 1.23.0-2
openconnect 1:9.01-2
opencore-amr 0.1.6-1
opencv 4.7.0-7
openexr 3.1.7-1
openjdk-src 19.0.2.u7-2
openjdk17-doc 17.0.6.u10-2
openjpeg2 2.5.0-2
openmpi 4.1.5-1
openpmix 4.2.3-2
openresolv 3.12.0-1
openssh 9.3p1-1
openssl 3.0.8-1
openssl-1.1 1.1.1.t-1
opentimelineio 0.15-1
openvpn 2.6.2-1
opus 1.3.1-3
opusfile 0.12-3
orc 0.4.33-1
os-prober 1.81-1
osinfo-db 20230308-1
ostree 2023.2-1
osu-lazer-bin 2023.305.0-1
osu-mime 0.1-2
oxygen 5.27.4-1
oxygen-icons 1:5.104.0-1
oxygen-sounds 5.27.4-1
p11-kit 0.24.1-1
p7zip 1:17.05-1
pacman 6.0.2-10
pacman-mirrors 4.23.2+2+g2f58b3c-3
pahole 1:1.24+r29+g02d67c5-1
pam 1.5.2-1
pamac-cli 10.5.0-2
pamac-gtk 10.5.0-2
pamac-tray-icon-plasma 0.1.2-4
pambase 20221020-1
pango 1:1.50.14-1
pangomm 2.46.3-1
pangomm-2.48 2.50.1-1
parted 3.5-1
partitionmanager 22.12.3-1
patch 2.7.6-9
patchelf 0.17.2-1
pavucontrol-qt 1.2.0-1
pciutils 3.9.0-2
pcre 8.45-3
pcre2 10.42-2
pcsclite 1.9.9-3
perl 5.36.0-3
perl-alien-build 2.78-1
perl-alien-libxml2 0.19-1
perl-capture-tiny 0.48-6
perl-clone 0.46-1
perl-dbi 1.643-4
perl-encode-locale 1.05-10
perl-error 0.17029-4
perl-ffi-checklib 0.31-2
perl-file-basedir 0.09-2
perl-file-chdir 0.1011-4
perl-file-desktopentry 0.22-10
perl-file-listing 6.15-2
perl-file-mimeinfo 0.33-1
perl-file-which 1.27-2
perl-html-parser 3.81-1
perl-html-tagset 3.20-13
perl-http-cookies 6.10-3
perl-http-daemon 6.16-1
perl-http-date 6.05-6
perl-http-message 6.44-1
perl-http-negotiate 6.01-11
perl-io-html 1.004-3
perl-ipc-system-simple 1.30-4
perl-libintl-perl 1.33-1
perl-libwww 6.67-1
perl-lwp-mediatypes 6.04-3
perl-mailtools 2.21-6
perl-net-http 6.22-2
perl-parse-yapp 1.21-5
perl-path-tiny 0.144-1
perl-timedate 2.33-4
perl-try-tiny 0.31-2
perl-uri 5.17-1
perl-www-robotrules 6.02-11
perl-xml-libxml 2.0208-1
perl-xml-namespacesupport 1.12-5
perl-xml-parser 2.46-4
perl-xml-sax 1.02-1
perl-xml-sax-base 1.09-5
perl-xml-sax-expat 0.51-7
perl-xml-simple 2.25-7
perl-xml-writer 0.900-1
phodav 3.0-2
phonon-qt5 4.11.1-3
phonon-qt5-gstreamer 4.10.0-4
php 8.2.4-2
pinentry 1.2.1-1
pipewire 1:0.3.68-1
pipewire-alsa 1:0.3.68-1
pipewire-audio 1:0.3.68-1
pipewire-media-session 1:0.4.2-2
pipewire-pulse 1:0.3.68-1
pipewire-zeroconf 1:0.3.68-1
pixman 0.42.2-1
pkcs11-helper 1.29.0-2
pkgconf 1.8.1-1
pkgfile 21-2
plasma-browser-integration 5.27.4-1
plasma-desktop 5.27.4-1
plasma-framework 5.104.0-1
plasma-integration 5.27.4-1
plasma-nm 5.27.4-1
plasma-pa 5.27.4-1
plasma-simplemenu 1.0.12-1
plasma-systemmonitor 5.27.4-1
plasma-wayland-protocols 1.10.0-1
plasma-wayland-session 5.27.4.1-1
plasma-workspace 5.27.4.1-1
plasma-workspace-wallpapers 5.27.4.1-1
plasma5-themes-breath 22.0.0-2
plasma5-themes-breath-migration 22.0.0-2
polkit 122-1
polkit-kde-agent 5.27.4.1-1
polkit-qt5 0.114.0-1
poppler 23.03.0-1
poppler-data 0.4.12-1
poppler-glib 23.03.0-1
poppler-qt5 23.03.0-1
popt 1.19-1
portaudio 1:19.7.0-2
portmidi 1:2.0.4-1
portsmf 234-2
postman-bin 10.11.1-1
potrace 1.16-2
powerdevil 5.27.4.1-1
powertop 2.15-1
ppp 2.4.9-3
pptpclient 1.10.0-3
print-manager 22.12.3-1
prison 5.104.0-1
procps-ng 3.3.17-1
proj 9.2.0-1
protobuf 21.12-1
protobuf-c 1.4.1-1
psmisc 23.6-1
pulseaudio-ctl 1.70-1
pulseaudio-qt 1.3-1
purpose 5.104.0-1
pycharm-community-edition 2023.1-1
pyside6 6.4.3-1
python 3.10.10-1
python-aaf2 1.6.0-1
python-aniso8601 9.0.1-4
python-apipkg 3.0.1-1
python-appdirs 1.4.4-7
python-argcomplete 2.0.0-1
python-arrow 1.2.3-1
python-astroid 2.15.2-1
python-attrs 22.2.0-1
python-autocommand 2.2.2-1
python-b2sdk 1.19.0-2
python-babel 2.11.0-1
python-bcrypt 4.0.1-1
python-beaker 1.12.0-1
python-beautifulsoup4 4.11.2-1
python-build 0.10.0-1
python-cachecontrol 1:0.12.11-1
python-cachetools 5.3.0-1
python-cairo 1.23.0-3
python-certifi 2022.12.07-1
python-cffi 1.15.1-1
python-chardet 5.1.0-1
python-cheroot 9.0.0-3
python-cherrypy 18.8.0-2
python-class-registry 4.0.5-1
python-click 8.1.3-1
python-colorama 0.4.6-1
python-colorlog 6.7.0-1
python-commonmark 0.9.1-6
python-contextlib2 21.6.0-1
python-coverage 6.5.0-2
python-cryptography 40.0.1-1
python-cssselect 1.2.0-1
python-dateutil 2.8.2-4
python-decorator 5.1.1-2
python-defusedxml 0.7.1-4
python-dill 0.3.6-1
python-distlib 0.3.6-1
python-distro 1.8.0-2
python-dnspython 1:2.3.0-1
python-docopt 0.6.2-11
python-docutils 1:0.19-3
python-elasticsearch 7.9.0-1
python-exceptiongroup 1.1.1-1
python-fastjsonschema 2.16.3-1
python-filelock 3.8.2-2
python-flask 2.2.2-1
python-flask-restful 0.3.9-4
python-funcsigs 1.0.2-2
python-future 0.18.2-7
python-gnupg 0.5.0-1
python-gobject 3.44.1-1
python-google-api-core 2.11.0-1
python-google-api-python-client 2.83.0-1
python-google-auth 2.16.2-1
python-google-auth-httplib2 0.1.0-3
python-googleapis-common-protos 1.59.0-1
python-grpcio 1.53.0-1
python-html5lib 1.1-11
python-httplib2 0.22.0-1
python-idna 3.4-1
python-imagesize 1.4.1-2
python-importlib-metadata 5.0.0-3
python-inflect 6.0.2-1
python-iniconfig 2.0.0-2
python-installer 0.7.0-1
python-isodate 0.6.1-2
python-isort 5.12.0-1
python-itsdangerous 2.1.2-2
python-jaraco.classes 3.2.3-1
python-jaraco.collections 3.5.2-1
python-jaraco.context 4.3.0-1
python-jaraco.functools 3.6.0-1
python-jaraco.text 3.11.1-1
python-jinja 1:3.1.2-2
python-joblib 1.2.0-1
python-keyutils 0.6-8
python-lazy-object-proxy 1.9.0-1
python-logfury 1.0.1-3
python-logutils 0.3.5-11
python-lxml 4.9.2-1
python-mako 1.2.4-1
python-manimpango 0.4.3-1
python-manjaro-sdk 0.9-1
python-markdown 3.4.3-1
python-markdown-it-py 2.2.0-1
python-markupsafe 2.1.2-1
python-mccabe 0.7.0-1
python-mdurl 0.1.2-2
python-mock 3.0.5-9
python-more-itertools 9.1.1-1
python-msgpack 1.0.4-1
python-nose 1.3.7-14
python-nox 2022.8.7-1
python-npyscreen 4.10.5-7
python-nspektr 0.4.0-2
python-numpy 1.24.2-1
python-ordered-set 4.1.0-1
python-packaging 23.0-1
python-passlib 1.7.4-5
python-pbr 5.11.1-3
python-pecan 1.4.2-2
python-pep517 0.13.0-1
python-pillow 9.4.0-2
python-pip 23.0.1-1
python-pipenv 2023.3.20-1
python-pkgconfig 1.5.5-3
python-platformdirs 3.1.1-1
python-pluggy 1.0.0-2
python-ply 3.11-10
python-pooch 1.7.0-1
python-portend 3.1.0-1
python-prettytable 3.6.0-2
python-progress 1.6-5
python-prometheus_client 0.16.0-1
python-protobuf 21.12-1
python-psutil 5.9.4-1
python-py 1.11.0-2
python-pyasn1 0.4.8-7
python-pyasn1-modules 0.2.8-6
python-pycodestyle 2.10.0-1
python-pycparser 2.21-3
python-pycups 2.0.1-5
python-pycurl 7.45.2-1
python-pydantic 1.10.7-2
python-pygments 2.14.0-2
python-pyjwt 2.6.0-1
python-pylint 2.17.2-1
python-pyopenssl 23.1.1-1
python-pyparsing 3.0.9-1
python-pyparted 3.12.0-2
python-pyproject-hooks 1.0.0-1
python-pyqt5 5.15.9-1
python-pyqt5-sip 12.11.1-1
python-pysmbc 1.0.23-3
python-pyte 0.8.1-1
python-pytest 7.2.2-1
python-pytest-cov 4.0.0-1
python-pytz 2022.7.1-1
python-reportlab 3.6.12-2
python-repoze.lru 0.7-8
python-requests 2.28.2-1
python-resolvelib 0.9.0-1
python-retrying 1.3.3-15
python-rich 13.3.3-1
python-routes 2.5.1-5
python-rsa 4.9-1
python-rst2ansi 0.1.5-3
python-scikit-learn 1.2.2-1
python-scipy 1.10.1-1
python-setuptools 1:67.6.1-1
python-setuptools-scm 7.1.0-1
python-shiboken2 5.15.8-6
python-shtab 1.5.8-1
python-six 1.16.0-6
python-snowballstemmer 2.2.0-3
python-soupsieve 2.4-1
python-sphinx 6.1.3-1
python-sphinx-alabaster-theme 0.7.13-1
python-sphinxcontrib-applehelp 1.0.4-1
python-sphinxcontrib-devhelp 1.0.2-9
python-sphinxcontrib-htmlhelp 2.0.1-1
python-sphinxcontrib-jsmath 1.0.1-12
python-sphinxcontrib-qthelp 1.0.3-9
python-sphinxcontrib-serializinghtml 1.1.5-4
python-systemd 235-1
python-tabulate 0.9.0-1
python-tempora 5.2.1-1
python-tenacity 8.2.2-1
python-termcolor 2.2.0-1
python-threadpoolctl 3.1.0-1
python-toml 0.10.2-8
python-tomli 2.0.1-1
python-tomlkit 0.11.7-1
python-tqdm 4.65.0-1
python-trove-classifiers 2023.3.9-1
python-typing_extensions 4.5.0-1
python-uc-micro-py 1.0.1-3
python-uritemplate 4.1.1-1
python-urllib3 1.26.13-1
python-validate-pyproject 0.12.2-1
python-virtualenv 20.17.1-1
python-virtualenv-clone 0.5.7-3
python-waitress 2.1.2-1
python-wcwidth 0.2.5-6
python-webencodings 0.5.1-9
python-webob 1.8.7-4
python-webtest 3.0.0-3
python-werkzeug 2.2.3-1
python-wheel 0.40.0-1
python-wrapt 1.14.1-1
python-xapp 2.4.0-1
python-xlib 0.33-1
python-xmlsec 1.3.13-1
python-yaml 6.0-1
python-zc.lockfile 2.0-8
python-zipp 3.15.0-1
qbittorrent 4.5.2-1
qca-qt5 2.3.5-2
qemu-audio-alsa 7.2.1-1
qemu-audio-dbus 7.2.1-1
qemu-audio-jack 7.2.1-1
qemu-audio-oss 7.2.1-1
qemu-audio-pa 7.2.1-1
qemu-audio-sdl 7.2.1-1
qemu-audio-spice 7.2.1-1
qemu-block-curl 7.2.1-1
qemu-block-dmg 7.2.1-1
qemu-block-nfs 7.2.1-1
qemu-block-ssh 7.2.1-1
qemu-chardev-spice 7.2.1-1
qemu-common 7.2.1-1
qemu-desktop 7.2.1-1
qemu-hw-display-qxl 7.2.1-1
qemu-hw-display-virtio-gpu 7.2.1-1
qemu-hw-display-virtio-gpu-gl 7.2.1-1
qemu-hw-display-virtio-gpu-pci 7.2.1-1
qemu-hw-display-virtio-gpu-pci-gl 7.2.1-1
qemu-hw-display-virtio-vga 7.2.1-1
qemu-hw-display-virtio-vga-gl 7.2.1-1
qemu-hw-s390x-virtio-gpu-ccw 7.2.1-1
qemu-hw-usb-host 7.2.1-1
qemu-hw-usb-redirect 7.2.1-1
qemu-hw-usb-smartcard 7.2.1-1
qemu-img 7.2.1-1
qemu-pr-helper 7.2.1-1
qemu-system-x86 7.2.1-1
qemu-system-x86-firmware 7.2.1-1
qemu-tools 7.2.1-1
qemu-ui-curses 7.2.1-1
qemu-ui-dbus 7.2.1-1
qemu-ui-egl-headless 7.2.1-1
qemu-ui-gtk 7.2.1-1
qemu-ui-opengl 7.2.1-1
qemu-ui-sdl 7.2.1-1
qemu-ui-spice-app 7.2.1-1
qemu-ui-spice-core 7.2.1-1
qemu-vhost-user-gpu 7.2.1-1
qemu-virtiofsd 7.2.1-1
qgpgme 1.19.0-3
qpdf 11.3.0-1
qqc2-desktop-style 5.104.0-1
qrencode 4.1.1-2
qt5-base 5.15.8+kde+r185-1
qt5-charts 5.15.8-1
qt5-declarative 5.15.8+kde+r24-2
qt5-graphicaleffects 5.15.8-1
qt5-imageformats 5.15.8+kde+r9-1
qt5-location 5.15.8+kde+r4-2
qt5-multimedia 5.15.8+kde+r2-1
qt5-networkauth 5.15.8-1
qt5-quickcontrols 5.15.8-1
qt5-quickcontrols2 5.15.8+kde+r7-1
qt5-script 5.15.13-1
qt5-sensors 5.15.8-1
qt5-speech 5.15.8+kde+r1-1
qt5-svg 5.15.8+kde+r8-1
qt5-tools 5.15.8+kde+r1-3
qt5-translations 5.15.8-1
qt5-virtualkeyboard 5.15.8-1
qt5-wayland 5.15.8+kde+r63-1
qt5-webchannel 5.15.8+kde+r3-1
qt5-webengine 5.15.13-1
qt5-webkit 5.212.0alpha4-18
qt5-x11extras 5.15.8-1
qt5pas 2.6.2.2.4-1
qt6-base 6.4.3-1
qt6-declarative 6.4.3-1
qt6-svg 6.4.3-1
qt6-translations 6.4.3-1
qtkeychain-qt5 0.13.2-1
qtractor 0.9.33-1
rabbitmq 3.11.9-1
radeon-profile-daemon-git 20190603.r0.g7923bd6-1
radeon-profile-git 20200824.r26.g0d632ba-1
radeontop 1.4-1
raft 0.17.1-1
ragel 6.10-3
rapidjson 1.1.0-5
raptor 2.0.16-2
rasqal 1:0.9.33-6
rav1e 0.6.3-1
re2 1:20230301-1
readline 8.2.001-2
recordmydesktop 0.4.0-3
redland 1:1.0.17-8
reiserfsprogs 3.6.27-4
remmina 1:1.4.29-1
rest 0.8.1+r4+ge5ee6ef-1
rhash 1.4.3-1
ripgrep 13.0.0-3
rnnoise 0.4.1-1
rpcbind 1.2.6-3
rpcsvc-proto 1.4.3-1
rpi-imager 1.7.4-1
rsync 3.2.7-4
rtkit 0.13-2
rtmpdump 1:2.4.r99.f1b83c1-2
rubberband 3.2.1-1
ruby 3.0.5-1
ruby-abbrev 0.1.0-4
ruby-base64 0.1.1-4
ruby-benchmark 0.2.0-4
ruby-bigdecimal 3.1.2-4
ruby-bundledgems 3.0.5-1
ruby-bundler 2.4.1-1
ruby-cgi 0.3.6-1
ruby-csv 3.2.5-4
ruby-date 3.2.2-4
ruby-delegate 0.2.0-4
ruby-did_you_mean 1.6.1-4
ruby-digest 3.1.1-1
ruby-drb 2.1.0-5
ruby-english 0.7.1-5
ruby-erb 4.0.2-2
ruby-etc 1.3.0-6
ruby-fcntl 1.0.1-4
ruby-fiddle 1.1.0-4
ruby-fileutils 1.6.0-4
ruby-find 0.1.1-4
ruby-forwardable 1.3.2-6
ruby-getoptlong 0.1.1-3
ruby-io-console 0.5.11-3
ruby-io-nonblock 0.1.0-3
ruby-io-wait 0.2.3-4
ruby-ipaddr 1.2.4-3
ruby-irb 1.4.2-1
ruby-json 2.6.3-1
ruby-logger 1.5.1-3
ruby-minitest 5.16.3-1
ruby-mutex_m 0.1.1-3
ruby-net-http 0.2.2-2
ruby-open-uri 0.2.0-3
ruby-power_assert 2.0.2-1
ruby-psych 4.0.6-1
ruby-racc 1.6.0-3
ruby-rake 13.0.6-1
ruby-rdoc 6.4.0-4
ruby-reline 0.3.1-2
ruby-rexml 3.2.5-1
ruby-ruby2_keywords 0.0.5-1
ruby-stdlib 3.0.5-1
ruby-stringio 3.0.2-4
ruby-test-unit 3.5.7-1
ruby-time 0.2.0-4
ruby-tmpdir 0.1.2-3
ruby-uri 0.11.0-5
rubygems 3.3.25-1
run-parts 5.5-1
runc 1.1.5-1
rust 1:1.68.2-1
rust-bindgen 0.64.0-1
s-nail 14.9.24-2
samba 4.18.1-1
sane 1.2.1-4
sbc 2.0-1
screen 4.9.0-1
screenfetch 3.9.1-1
sddm 0.19.0-9
sddm-breath-theme 22.0.0-2
sddm-kcm 5.27.4.1-1
sdl12-compat 1.2.60-1
sdl2 2.26.4-1
sdl2_image 2.6.3-1
sdl_mixer 1.2.12-12
seabios 1.16.2-1
sed 4.9-3
semver 7.3.8-1
serd 0.30.16-1
shaderc 2023.3-1
shadow 4.13-2
shared-mime-info 2.2+13+ga2ffb28-1
shiboken6 6.4.3-1
signon-kwallet-extension 22.12.3-1
signon-plugin-oauth2 0.25-1
signon-ui 0.17+20171022-3
signond 8.61-1
skanlite 22.12.3-1
skopeo 1.11.2-1
slang 2.3.3-2
sleuthkit 4.11.1-1
smartmontools 7.3-1
smbclient 4.18.1-1
smpeg 2.0.0-2
snapd 2.59.1-1
snapd-glib 1.63-3
snappy 1.1.9-2
socat 1.7.4.4-1
sof-firmware 2.2.4-1
solid 5.104.0-1
sonnet 5.104.0-1
sord 0.16.14-1
sound-theme-freedesktop 0.8-5
soundtouch 2.3.2-1
source-highlight 3.1.9-10
spandsp 0.0.6-4
spectacle 22.12.3-1
spectre-meltdown-checker 0.45+6+ga284357-1
speex 1.2.1-1
speexdsp 1.2.1-1
spice 0.15.1-2
spice-gtk 0.42-3
spice-protocol 0.14.4-1
spirv-llvm-translator 15.0.0.r10+g78ad93b9-1
spirv-tools 2022.4-1
splix 2.0.0-19
spotify 1:1.1.84.716-13
sqlite 3.41.2-1
squashfs-tools 4.6.1-1
squashfuse 0.1.105-1
sratom 0.6.14-1
srt 1.5.1-3
sshfs 3.7.3-1
steam 1.0.0.76-2
stoken 0.92-4
strace 6.2-1
sudo 1.9.13.p3-1
suil 0.10.18-1
suitesparse 7.0.1-2
supermin 5.3.2-1
svt-av1 1.4.1-1
svt-hevc 1.5.1-2
swig 4.1.1-1
syndication 5.104.0-1
syntax-highlighting 5.104.0-1
sysfsutils 2.1.1-1
syslinux 6.04.pre2.r11.gbf6db5b4-3
system-config-printer 1.5.18-1
systemd 252.9-1
systemd-fsck-silent 239-1
systemd-kcm 1.2.1-7
systemd-libs 252.9-1
systemd-sysvcompat 252.9-1
systemsettings 5.27.4.1-1
taglib 1.13-1
talloc 2.4.0-2
tar 1.34-2
tcl 8.6.13-1
tdb 1.4.8-1
teamspeak3 3.5.6-3
terminus-font 4.49.1-5
tevent 1:0.14.1-1
texinfo 7.0.3-1
■■■■■■■ 3.32-4
thin-provisioning-tools 1.0.3-1
threadweaver 5.104.0-1
thunderbird 102.10.0-1
timeshift 22.11.2-1
tinycompress 1.2.8-2
tldr 3.1.0-4
tlp 1.5.0-6
todoist-appimage 1.0.9-1
tpm2-tss 3.2.0-3
tracker3 3.5.0-1
transcode 1.1.7-41
tslib 1.22-1
ttf-dejavu 2.37+18+g9b5d1b2f-3
ttf-droid 20121017-10
ttf-hack 3.003-3
ttf-inconsolata 1:3.000-3
ttf-indic-otf 0.2-11
ttf-liberation 2.1.5-1
ttf-meslo-nerd-font-powerlevel10k 20230403-2
ttf-noto-nerd 2.3.3-0.1
twolame 0.4.0-2
tzdata 2023c-1
udiskie 2.4.2-1
udisks2 2.9.4-1
unarchiver 1.10.7-8
unixodbc 2.3.11-1
unzip 6.0-19
upower 1.90.0-3
usb_modeswitch 2.6.1-3
usbmuxd 1.1.1-2
usbredir 0.13.0-1
usbutils 015-2
util-linux 2.38.1-3
util-linux-libs 2.38.1-3
v4l-utils 1.24.1-1
v4l2loopback-dkms 0.12.7-2
v86d 0.1.10-6
valgrind 3.20.0-1
vamp-plugin-sdk 2.10.0-1
vcdimager 2.0.1-4
vde2 2.3.3-3
vi 1:070224-6
vid.stab 1.1-3
vim 9.0.1420-1
vim-runtime 9.0.1420-1
virglrenderer 0.10.4-1
virt-bootstrap-git r153.8a7e752-1
virt-install 4.1.0-1
virt-manager 4.1.0-1
vlc 3.0.18-8
vmaf 2.3.1-1
volume_key 0.3.12-7
vpnc 1:0.5.3.r526.r213-1
vsqlite++ 0.3.13-7
vte-common 0.72.0-1
vte3 0.72.0-1
vulkan-amdgpu-pro 22.40_1538781-1
vulkan-headers 1:1.3.246-1
vulkan-icd-loader 1.3.245-1
vulkan-tools 1.3.245-1
wallpapers-2018 1.2-1
wallpapers-juhraya 1.1-2
wavpack 5.6.0-1
wayland 1.22.0-1
wayland-protocols 1.31-1
wayland-utils 1.1.0-1
web-installer-url-handler 2.3-1
webkit2gtk 2.40.0-2
webkit2gtk-4.1 2.40.0-2
webrtc-audio-processing 0.3.1-3
wget 1.21.3-1
which 2.21-6
wildmidi 0.4.5-1
wine 8.5-1
wireless-regdb 2023.02.13-1
woff2 1.0.2-4
wolfssl 5.6.0-1
wpa_supplicant 2:2.10-8
wpebackend-fdo 1.14.2-1
wps-office 11.1.0.11691-1
wxwidgets-common 3.2.2.1-1
wxwidgets-gtk3 3.2.2.1-1
x11vnc 1:0.9.16-7
x264 3:0.164.r3095.baee400-4
x265 3.5-3
xapian-core 1:1.4.22-1
xapp 2.4.2-2
xcb-proto 1.15.2-2
xcb-util 0.4.1-1
xcb-util-cursor 0.1.4-1
xcb-util-image 0.4.1-2
xcb-util-keysyms 0.4.1-4
xcb-util-renderutil 0.3.10-1
xcb-util-wm 0.4.2-1
xclip 0.13-3
xdg-dbus-proxy 0.1.4-1
xdg-desktop-portal 1.16.0-1
xdg-desktop-portal-kde 5.27.4.1-1
xdg-user-dirs 0.18-1
xdg-utils 1.1.3+25+g8ae0263-1
xdotool 3.20211022.1-1
xf86-input-elographics 1.4.3-1
xf86-input-evdev 2.10.6-3
xf86-input-libinput 1.3.0-1
xf86-input-void 1.4.2-1
xf86-video-amdgpu 23.0.0-1
xf86-video-ati 1:19.1.0.r15.g7a6a34af-1
xf86-video-intel 1:2.99.917+923+gb74b67f0-1
xf86-video-nouveau 1.0.17-2
xfsprogs 6.2.0-1
xkeyboard-config 2.38-1
xmlsec 1.2.37-1
xmlstarlet 1.6.1-3
xorg-fonts-encodings 1.0.7-1
xorg-mkfontscale 1.2.2-1
xorg-server 21.1.8-1
xorg-server-common 21.1.8-1
xorg-setxkbmap 1.3.3-2
xorg-twm 1.0.12-1
xorg-xauth 1.1.2-1
xorg-xdpyinfo 1.3.3-4
xorg-xhost 1.0.9-1
xorg-xinit 1.4.2-1
xorg-xkbcomp 1.4.6-1
xorg-xkill 1.0.6-1
xorg-xmessage 1.0.6-1
xorg-xmodmap 1.0.11-1
xorg-xprop 1.2.6-1
xorg-xrandr 1.5.2-1
xorg-xrdb 1.2.1-1
xorg-xset 1.2.5-1
xorg-xsetroot 1.1.3-1
xorg-xwayland 23.1.1-1
xorgproto 2022.2-1
xvidcore 1.3.7-2
xxhash 0.8.1-4
xz 5.4.2-1
xz-static 5.2.7-1
yajl 2.1.0-5
yakuake 22.12.3-1
yaml-cpp 0.7.0-2
yara 4.2.3-2
yarn 1.22.19-1
yasm 1.3.0-6
youtube-dl 2021.12.17-1
yt-dlp 2023.03.04-1
zbar 0.23.90-1
zenity 3.44.0-3
zensu 0.3-7
zeromq 4.3.4-2
zimg 3.0.4-1
zita-alsa-pcmi 0.6.1-1
zita-convolver 4.0.3-2
zita-resampler 1.10.1-1
zlib 1:1.2.13-2
zoom 5.13.11-1
zsh 5.9-3
zsh-autosuggestions 0.7.0-1
zsh-completions 0.34.0-3
zsh-history-substring-search 1.0.2-1
zsh-syntax-highlighting 0.7.1-1
zsh-theme-powerlevel10k 1.17.0+23+g1cff2249-1
zstd 1.5.4-1
zvbi 0.2.41-1
zxing-cpp 2.0.0-2
zziplib 0.13.72-1

I already tried to reinstall ttf-meslo-nerd-font-powerlevel10k and ttf-noto-nerd via GUI but terminal icon font still doesn't work. any feedback or suggestions are appreciated

Thank you.
Tackle