Hi team,
Using the display configuration seen below, my taskbar cannot autohide (taskbar being placed on the left-end side of the primary display (the one selected on the image below)).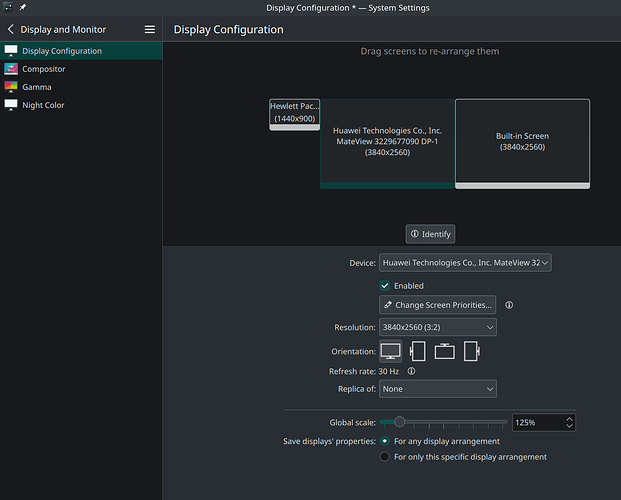 If I'd move (from that same Display Configuration pane) the smaller display rig to the full right, behind the 2nd bigger screen, the AutoHide feature then works fine (despite that smaller monitor not being physically on the right end but fully on the left-end).
That smaller screen is uniquely used for sharing screens while on calls etc… I haven't thought about it but sharing the huge screens made other ends of communication complain about the size =)
While I'm at it, are there ways not to honor the Global Scale on one given Display? (in my case on the smaller one that would be neat…)
Display physical connections:
Primary Display = DP1 onboard port
Secondary Display = DP2 onboard port
Tertiary Display = HDMI onboard port
I think that might be a little bug as far as I'm concerned.
Let me know,
Thanks,
m.