I started noticing an issue I can't quite make sense of. I don't know if this is a general Linux / Manjaro issue, one with KDE and its system monitor, or with Firefox specifically.
After a day or more of uptime, I notice the System Monitor keeps showing a group of invalid Firefox processes, the list of duplicates slowly growing as time goes on. All of their fields are empty, no memory or CPU use or anything: It only shows Firefox with the FF icon and that's it. I cannot kill them to make them go away using signals, nor does completely shutting down Firefox remove them… it only seems to disappear after a system restart. If I go to the Processes tab I don't see any extra FF processes there, it only shows those imaginary (?) entries in the Applications section.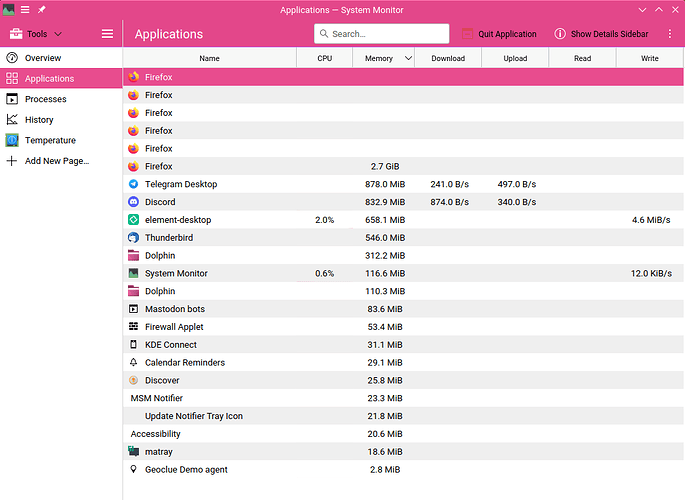 Is this normal and has anyone else experienced it? How can there exist multiple Firefox applications with no CPU / memory information? Any way to get rid of them at runtime?