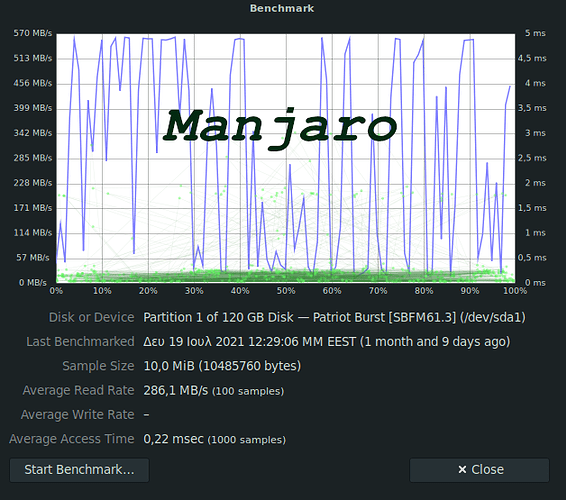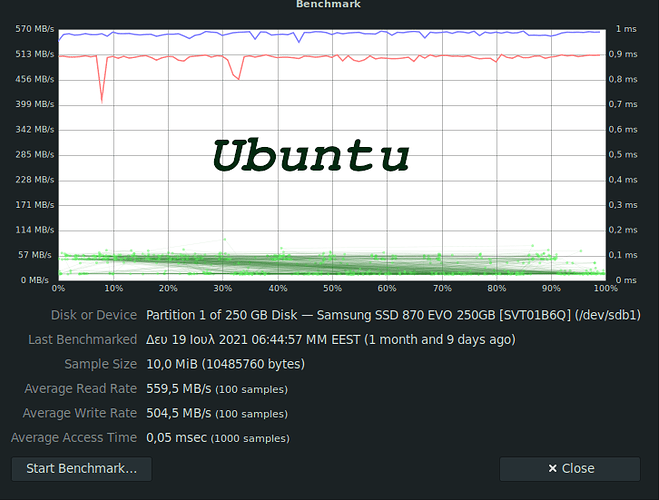 I know my question is not important but I am curious that a disk with an average speed of 286 MB / s is way far faster to boot than one with an average speed of 559 MB / s.
Manjaro-mate vs Ubuntu-mate.
I know that it plays a significant role applications run at startup but i can not figure out how long it takes for ssd samsung to boot so believing it is a hdd!!
Thank you in advance