Well then, point me to it.
I mean no offense and post this generally asking and not being a smart@$$…
What would be the point of posting my old user name?
I have no interest in having TL3 status back.
Sadly as you know the old forums are read-only so I can't login to my old user account and check all my badges and such.
Can you guys see that? Can you guys see the old user data?
I know very little about Discourse and it's inner workings so I'm just wondering.
I guess scraping the old Database?

Odd question - we don't use real names, usernames tell people who you are online. Seems like you prefer to hide your identity

I disagree.
I've asked for no special TLs nor asked for any special favors.
This, @Purged_127 is my identity here.
The old forums are toast, dust, archived, purged, whatever you want to call it under whatever excuse/reason you want to concoct.
How I present myself on a forum is my prerogative.
In most cases this is true @Ben. Which on the old forums I included in my profile as did many many others.
Cheers
The same point as posting this:
So, if you had 388 solutions, i'm sure i can identify you from your other name.
No, for 42 people that had over 100 solutions i need no database.

Maybe it's petsam aka AgentS?
damn, I was between 95 and 99 solutions

Résumé

… and all that in only 100 weeks
And two days later, my TL3 status is gone, after being assigned manually by an adming. I guess there was regret.
There is a workaround for posting images now:

Actually no one had to go by memory - the regulars (tl3) from the previous forum and all other badges are pretty well archived and everybody is able to look them up:
Apparently you hit the 100 mark as you're listed with the i-know-everything badge.
The images are working again :-)
Manjaro team and UB ports during the Fosdem 2020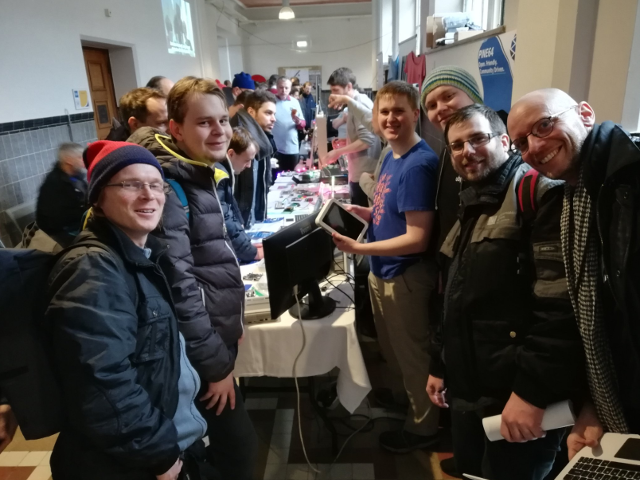 You're a TL2 again! Welcome back to the civilised world!
There's probably an influx of TL2's these days, because a lot of registrations were around 15 days ago.

Great stuff! But they were working for me seemingly from the start? … will look for my first upload (probably the screenshot of the sound settings someone was looking for).

I think it's silly. I too, have the exact same issue.
To be concerned about images, spam and trying to moderate a growing forum is frustrating for both new users like myself trying to contribute and also the forums admins.