Hi Everyone,

I was a little hesitant at first to post this, because this is based off of somebody else's work, and for the life of me, I forgot from what website I got it ─ it was one of the hundreds if not thousands of wallpaper sites on the internet ─ not to mention that I don't even know the name of the artist who created the original.
I am not going to post the original ─ I don't know whether I have the permission to do so ─ but I'll just say that the original was in turquoise colors, with a dark grey textured area. And it looked nice ─ quite Manjaro-like, even ─ but I was thinking that it would look better if it were blue, and so I started modifying it in GIMP, and this is the result.

Below are a couple of screenshots of how it looks against a Konsole window and a Dolphin window on my Plasma desktop…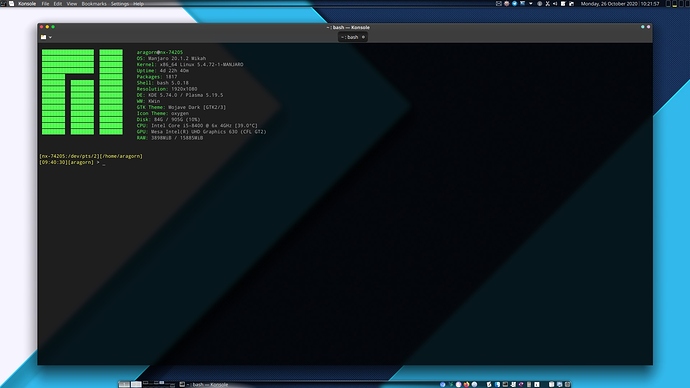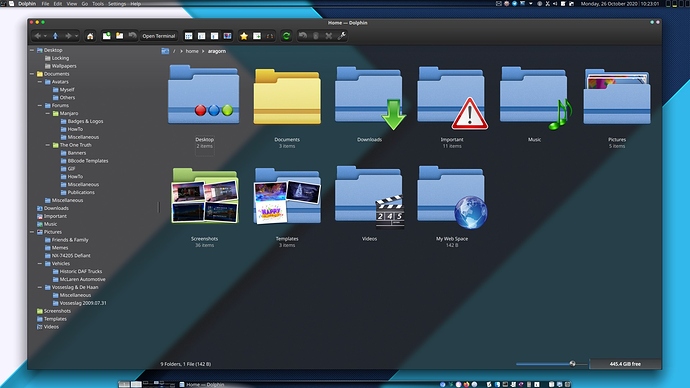 And here's the wallpaper itself ─ it is 1920 by 1080 pixels. Hope you like it.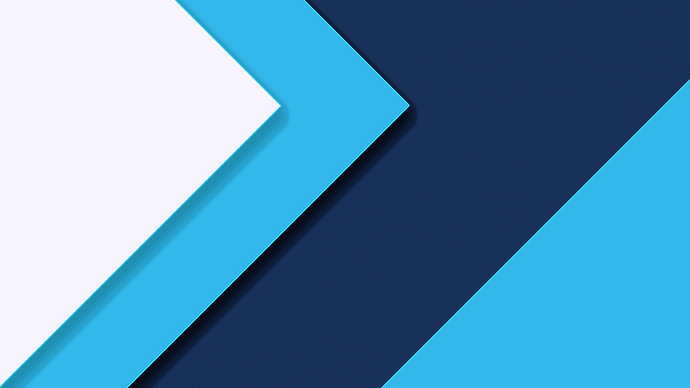 I've just seen that the embedded image is only 960 x 540 pixels, so here's the link to the 1920 x 1080 version.