I'm not sure if this is a question as much as a feature request, but it's one of the first things I felt I should bring up after taking my first look at Manjaro. Note that I only tested the OS on VirtualBox for the time being: I don't know if the grub2 setup differs when installing on a real machine. Here's what I should apparently be seeing based on screenshots I found… in my case I'm not getting this menu, being immediately taken to the splash screen upon booting instead: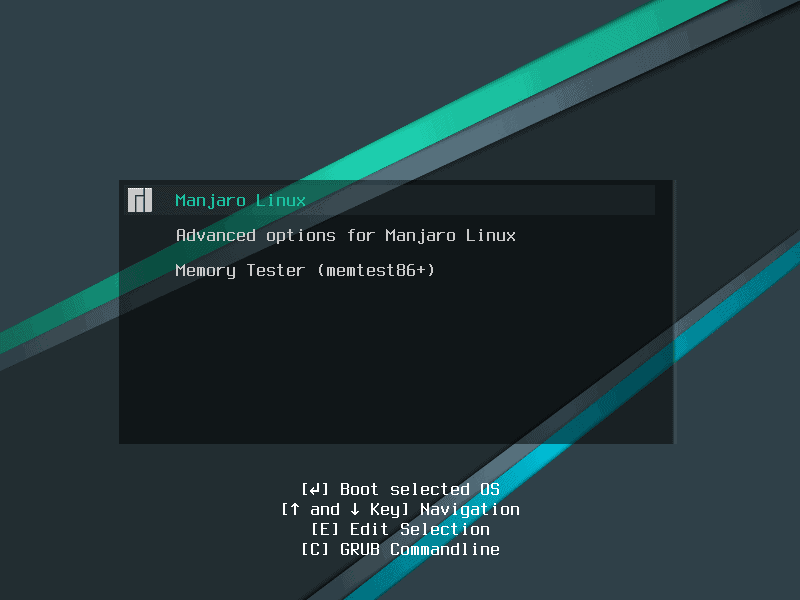 I like the idea behind the kernel manager, which lists available kernels and lets you install or remove any version. However this system is rendered useless by the fact that you can't choose which one to boot: The latest kernel is always loaded when the OS starts, the default setup doesn't present any options when the machine is powered on! If you can maintain multiple kernels, shouldn't the bootloader let you select them, while of course defaulting to the latest version?
Speaking of the boot loader: One thing that worries me is that there's no GUI to customize it, such as setting the grub theme or default boot parameters. Changing the boot parameters is especially important: I use a GCN 2.0 AMD graphics card, because the amdgpu driver isn't enabled by default on GCN < 3.0 cards I need to add radeon.si_support=0 radeon.cik_support=0 amdgpu.si_support=1 amdgpu.cik_support=1 otherwise I'll be put on the deprecated radeon module instead of amdgpu. Being able to temporarily edit the GRUB command line on startup is also important for testing and debugging… to do so grub2 must show up instead of instantly booting.