Hello!
I am Hrishikesh Kelkar!
I have been using Manjaro GNOME for 2 weeks now and just love it!
But, I have been facing a problem while using an app named ShotCut Video Editor.
I have downloaded it from the official repositories of Manjaro from the Add/Remove Software app.
When I click on the font selector option in an filter / text adder, the screen just hangs up and the app crashes.
The app tries to open the GTK font selector / which open neatly if I try in the tweaks tool: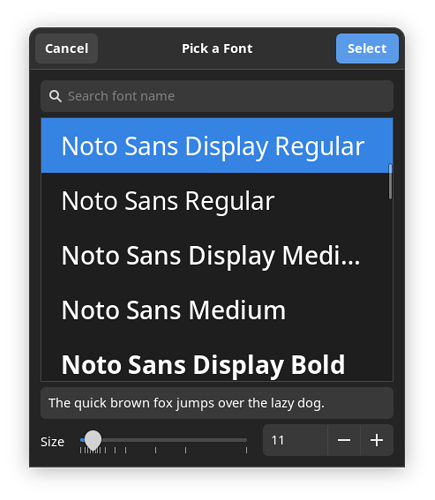 I posted the issue on ShotCut forum and they said that you should ask in the Manjaro Forum because you r using it from the official repos of Manjaro.
Please help me solve it!
Thank you in advance!