Edit3:
To add info that I'm using Microsoft SideWinder X4 keyboard with UK layout. Specifically, the Pipe / NOT / Grave key does not register as being pressed when trying to created shortcuts in KDE System Settings. This does work with the same physical keyboard on an identical Manjaro+KDE install on a different computer.
Original post:
I can't seem to input keyboard shortcuts. When I select the box and then supposed to press the appropriate key(s) only some keys are recognised as input.
For example, I can set Esc to launch Yakuake, but not `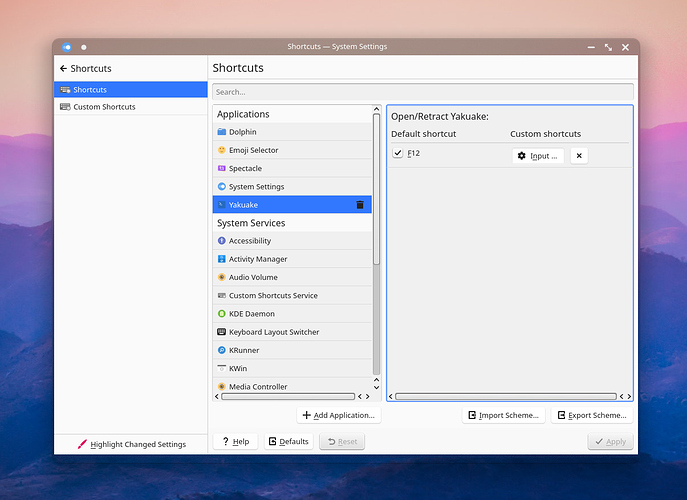 The same is true for setting custom/global.
New-ish to Linux, but my other Manjaro install has no issues like this. I've googled/searched here but can't find anything that's resolved things. I've tried changing the keyboard to a different input/layout, no joy. I'm using the same keyboard, with the same settings just fine on my other Manjaro desktop.
Any help appreciated.
Edit:
Tried manually editing the files ~/.config/kglobalshortcutsrc to no avail.
Edit2:
Renamed the following hoping they'd be regenerated. Turns out they're just replaced from memory prior to shutdown.
~/.config/kglobalshortcutsrc
~/.config/kdeglobals
~/.config/khotkeysrc
Have also posted in KDE forum, as I think it's likely a KDE specific issue rather than Manjaro.