I use both Linux Mint and Manjaro on my systems. I want to switch from Gnome to Cinnamon Manjaro on one of my system.
I use screenshot utility on my Linux Mint frequently. When I press pntscrn button alone or with Shift and Ant key, it shows proper dialog box to take action. And I love to copy the screenshot from the UI and use it instead of saving every screenshot on system.
When I open screenshot utility from menu, it opens and shows the dialog box after taking screenshot… but not with keyboard shortcuts. I tried to match the shortcuts with mint keyboard shortcuts and they are all same.,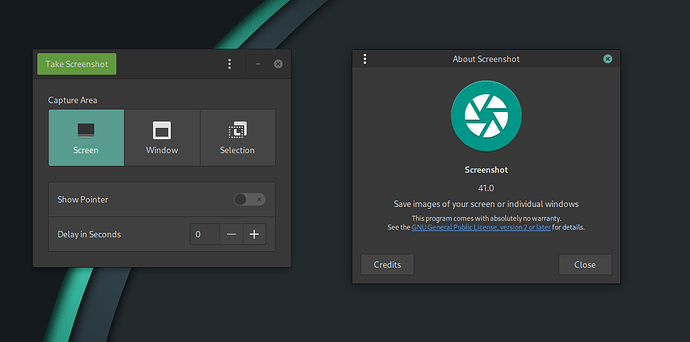 This kind of thing is missing on Cinnamon Manjaro. There is same gnome screenshot utility version 41 installed on both Mint and Manjaro but Manjaro version is missing the dailog box or UI. I tried from terminal but no luck. Searched entire net but no luck so posting here as a new topic.