I am pleased to announce the release of SbK Cinnamon 20.1.1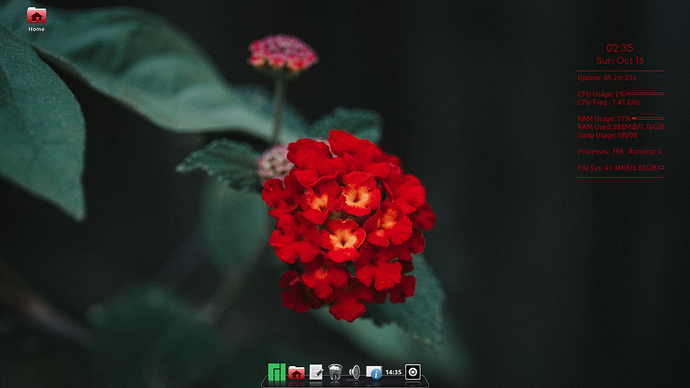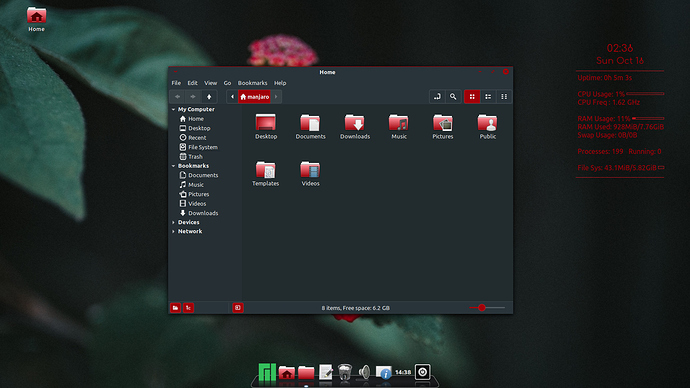 The project has produced a lot of themes and icons. With this release I started to repackage and rename some of them. The old Mint-X-Spin and Mint-X-Dark-Spin icon packages were renamed to MintSpin-X and MintSpin-X-Dark. I then removed most of the original Mint-X colors that I will likely never use. In the near future I may be phasing out the few remaining original Mint-X colors in favor of new Spin colors. The renaming of the package was to make sure those using the colors I removed would not have issues. The original Mint-X-Spin and Mint-X-Dark-Spin packages will remain in the SbK repository for the foreseeable future.
Now on to the release info.
I am not trying to reinvent the wheel. My main goal is to polish the desktop environment and application selection.
This spin is based on Manjaro Cinnamon. It is a rolling release distribution and based on the stable branch. The stable branch may not be as bleeding edge as Arch Linux. But it more up to date than a lot of other distributions. Cinnamon is the only SbK spin that also has a release (minimal) with a panel instead of a dock.
All versions of this release include
The 5.4.67 LTS linux kernel.
A basic Conky with a red color theme to match the other themes.
A new red icon theme, with light and dark varients.
The new KvSpinDarkRed kvantum theme and matching gtk theme.
There is a new grub and matching lightdm theme that matches the desktop wallpaper/theme.
12 new wallpapers.
The Gufw firewall application was added.
A ton of package updates since the 20.0.3 release. The release is up to date as of 10/18/2020.
They also contain the standard SbK features.
A Manjaro stable install that is also AUR compatible with a lot of packages used to build packages installed…
It is multiarch by default to make running wine games and other 32bit software you may run easier.
The Spins by Kilz signed repository is enabled for SbK project packages.
Timeshift autosnap installed. It takes a snapshot before upgrading so any bad upgrades can be easily reversed.
Bloatware has been removed (HP printer software and others).
Flat packs and snaps are not installed. The back ends are also not installed but can be installed by the user.
The latest LTS kernel.
A full and very minimal iso's can be found here.
As always comments, suggestions and questions are welcome.
Jim