During installation, I allowed 32 GB for Manjaro system /; actuall less than 1 GB is left free and almost once an hour a warning shows up. I Tried to understand the issue and found, that /var/cache/pacman/pkg takes about 7.9 GB.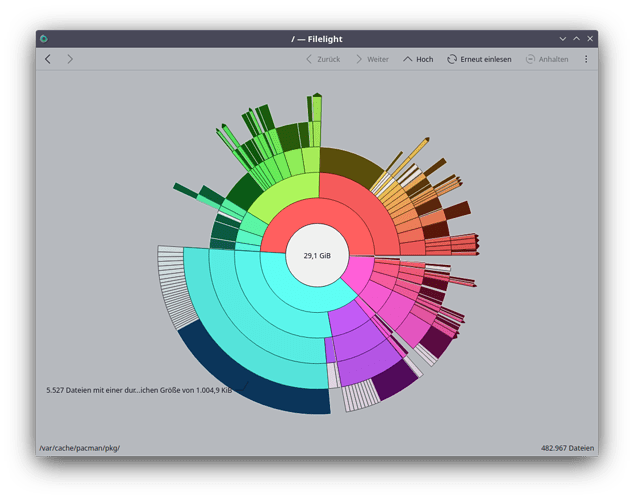 I tried to reduce paccache, but this was already done:
$ paccache --remove --keep 2 --verbose
==> no candidate packages found for pruning
$

How can I solve this?