In terminal I use the following command to change my laptop screen settings:
xrandr --output LVDS --brightness 0.9 --gamma 0.55
I put this command in "Session and startup preferences" in Manjaro on login, but it is not working when I login.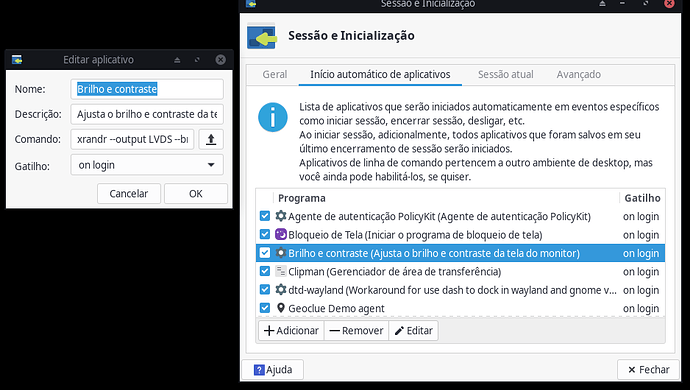 It is possible run this command automatically when I log in? How can I do this?