Hey everybody! Manjaro 22 is struggling with my new laptop's RTX 3080 Ti. Dual-booting with Windows 11. Here are the PC's specs: ASUS ROG Strix Scar 17 SE G733CX-LL016W ab € 4999,00 (2023) | Preisvergleich Geizhals Deutschland
My experiences so far:
Run live USB with proprietary drivers > hangs on boot

Run live USB with open-source drivers > boots, installation works

Reboot, install Nvidia drivers with command "sudo mhwd -a pci nonfree 0300", reboot > nvidia-settings shows no sign the graphics card. Screenshot: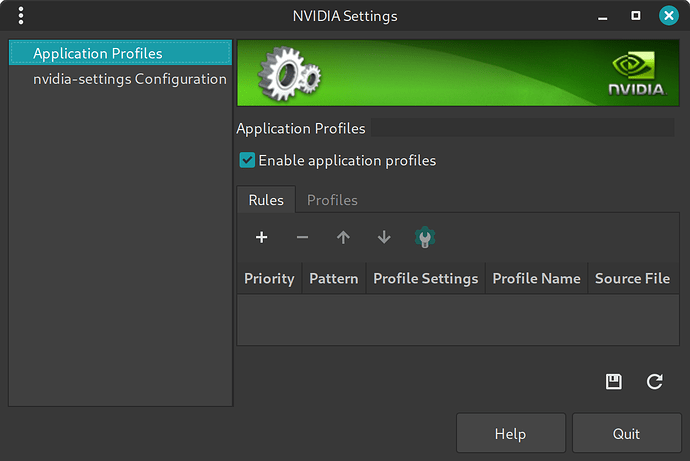 Install all software updates, including one for the Nvidia drivers, reboot > hangs on boot after message, "loop0: detected capacity change from 0 to 8"

Reboot, select advanced options from boot loader, then option "fallback initramfs" > boot splash shows for a moment, then: black screen with white cursor (non-blinking) in top left corner
This is with kernel 6.1.12.
I'm a Linux Mint user trying out Manjaro for the first time, since the Mint live USB won't even begin booting on this machine. So I'm completely at a loss here. If this was Mint, I'd try Ctrl+Alt+F1, then uninstall Nvidia drivers from command line to at least get back into the system.
But with this one, I'm out of ideas. Where to go from here? What's the deal with this graphics card not being recognized in the first place? The 30 series has been out for a while, so I kind of thought it wouldn't be too much of a problem. :-/
Any help would be greatly appreciated!