I have a dual-boot setup using Grub with Manjaro + Windows 11.
I want to remove GRUB and install each operating system in its own, dedicated SSD. For all purposes, one O.S won't even know that the other exists. Manjaro disk will be unmounted when running Windows, and Windows disk will be unmounted when running Manjaro.
I need to know how I can safely remove GRUB, and move the existing partitions and data to their dedicated SSDs, without losing data, and letting Windows handle it's own boot, and Manjaro handling it's own boot on their SSDs.
df -Th

sudo parted -l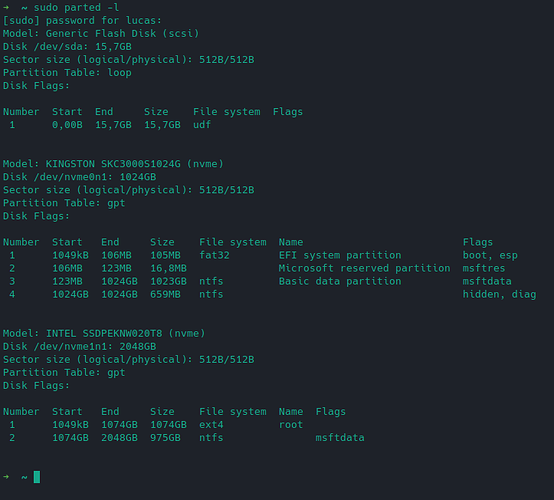 Running UEFI:

Disk 1:


Disk 2: