I use Remmina fairly frequently to connect to another desktop. Recently I upgraded my computer with new hardware and did a fresh install of Manjaro XFCE. I just installed remmina and there are no options to connect to a VNC server.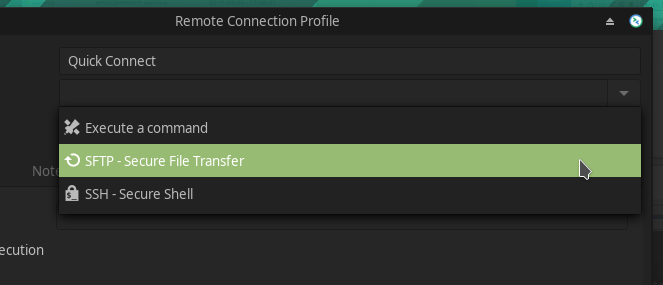 I'm pretty sure Remmina is supposed to be VNC-capable by default, and I'm pretty sure it was the last time I installed it. But I might be missing something so I went looking around for plugins, and searched for "vnc" in pamac but there's nothing obvious that I should download. I have also verified that the VNC server on the remote machine is running.
Am I missing something?