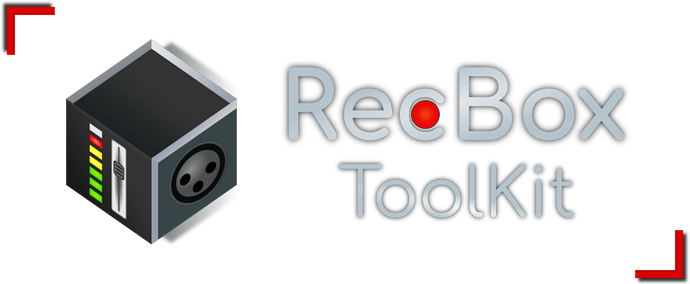 Ladies, gentlemen, I am happy to announce that I finally finished

Previously I was working on Manjaro spin with custom tools, but I gave up because
will be better for tools like RecBox Workflow not to be limited to one desktop environment,
plus there is no point to work on separate spin when you can change system from daily machine
into studio box with few clicks. All stuff use Zenity widgets for GUI, so it's a bit annoying
and you can forget about UX, however I already start working on GTK versions.
The below list is a bit tiny, but I needed to restrict myself to finally deliver.
I have few ideas like side panel like Raven from Budgie DE but with stuff related to recording.
This is far future, so now I just start from simple thing to finally drift into Workflow
and then work on other tools.
Tools list:
Workflow:
Workflow is a utility to manage system settings for Daily and Studio usage, which means there is no need to dual boot or create a new user to have separated system configuration for daily usage and recording or mix and mastering sessions.
preview
Repository: RecBox Workflow
---
Cubbyhole:
Simple tool to back up recordings and DAW configs with rsync.
preview
Repository: Cubbyhole
---
Dark Mode:
RecBox Dark Mode is a simple theme switcher for XFCE desktop environment.
preview
Repository: RecBox Dark Mode
---
Night Light:
RecBox Night Light is a graphical front end for Redshift to change color temperature, brightness and gamma in One-shot mode.
preview
Repository: RecBox Night Light
---
Xfce Shortcuts:
Shortcuts list for XFCE desktop environment.
preview
Repository: RecBox Xfce Shortcuts