Hi Everyone!
Im a new Linux User

and I have a question regarding Kernel Upgrade.
So far I have tried and tested almost all kinds of famous Linux Distro but its TRUE that Manjaro is one of the BEST, the MOST Stable and most accurate distribution ive ever tried.
Right now, I am loving the Plasma Manjaro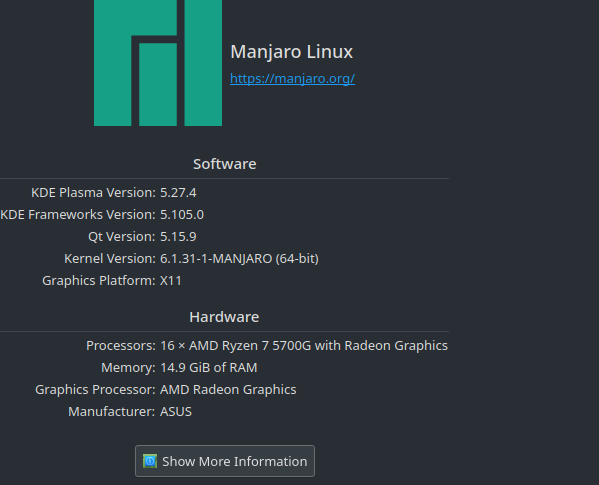 Kernel 6.1.31
I am seeing some options to upgrade my Linux to the latest version.

Is there any advise, or any recommendation - whether I should upgrade the kernel?
I am aware of the consequences, there may be some bugs, but with Manjaro - I believe it will be able to handle any kernel.
I took a backup of my existing data using KUP- on a different hard drive. [Assuming that I can restore it back to the way it is now]
Can someone please share some thoughts over the kernel upgrade to 6.3.5?