Once Installed Qcad by the official package manager I noticed all folders were missing when I tried to open a file.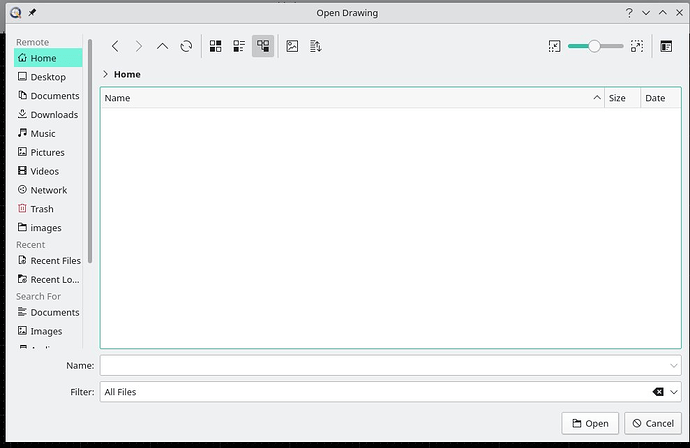 I tried to save a simple draw, but some weird issue happened
Unable to create io-slave. Unknow protocol 'file'.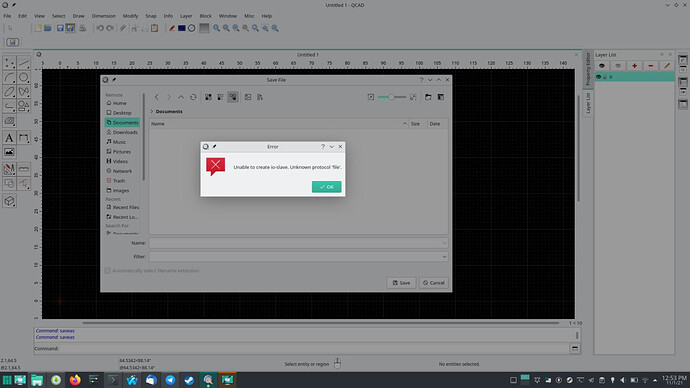 I ask some users to install Qcad and they did and had the same problem, one them said me the package came from the Arch and none Arch user report any issue about it, so its more likely to be a Manjaro issue
A workaround would be:
QCAD uses the default file dialog offered by the system. If the file dialog is broken (for whatever reasons), you can force the use of the Qt file dialog instead under:
Edit > Application Preferences > File > Load/Save > [ ] Use system file dialog (untick)
The last comes from qcad bugtracker: FS#1546 : 'Open file' dialog shows no files - although the directory displayed is full of .dxf files, which has a similar issue but is pretty old (2017) and also OS is different, things in common are Dolphin and KDE Plasma, probably both in old versions nowadays.
I would like to know what would be causing this issue and how to solve it. Any idea?