I wanted to get a private torrent to return results in qBittorrent, so I disabled the search plugins leaving only Jackett.
Then I set up Jackett… and tested it to get the result I wanted yesterday.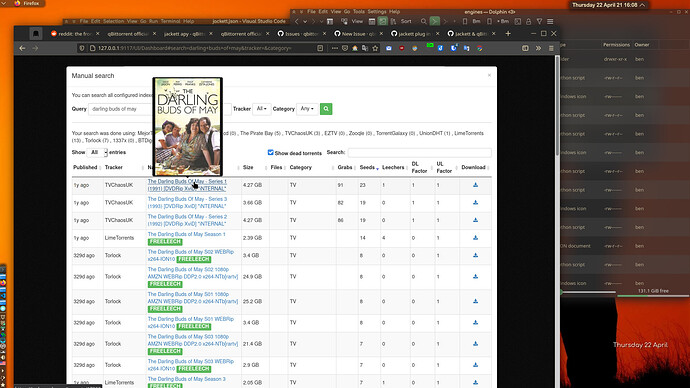 Looking good.
Now to hook up Jackett with qBittorrent…
Doing a test search brings an error - API.
So we paste the API from Jackett into the plugin json file: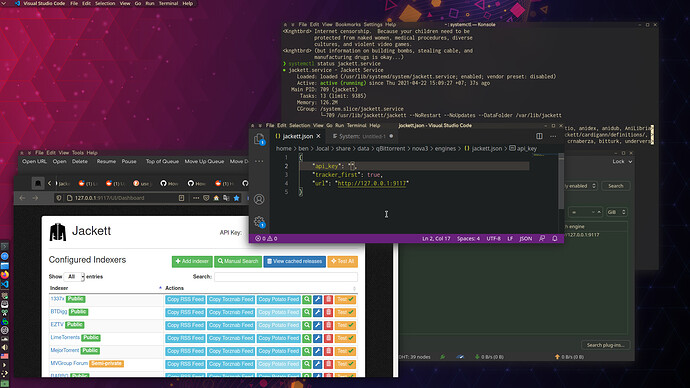 But still the error remains.

Did anyone get this working?