Hi,
I am unable to set and print with custom page settings from Manjaro. I need to print couple family photos, but I always get Letter and always get landscape. I change page settings to what I need, but it is not being accepted and being changed back to US Letter (which is a mistake, because settings are UK and it must be A4)
It used to work with Pix earlier, but not anymore, as it uses KDE printing call. All programs (gwenview, pix, xnview, geeqie) print as it is letter page and as it is landscape - it doesn't matter what I say, it is just doesn't work.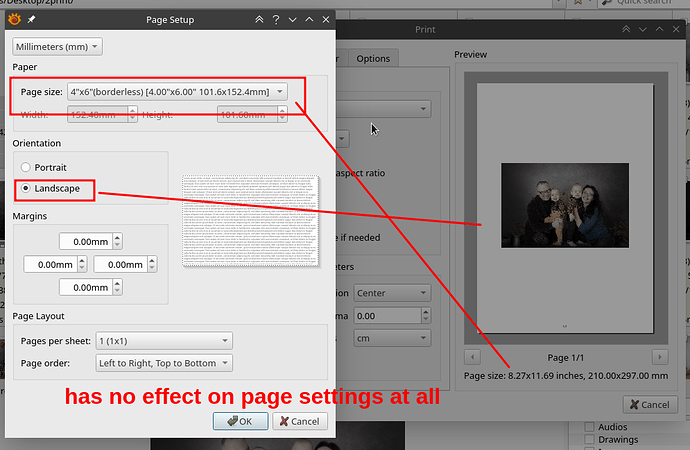 I am tired and fed up with this, every time I need to print I boot at least to Mint. I have NO ISSUES there printing with any of programs I've mention above.
Is there any solution to this? I have no idea what CUPS is and don't wanna know or learn how to configure that, I am not programmer or system admin.
thanks
S