I successfully installed Passwordsafe and was even able to import my database
(see instructions here: aarch64 manjaro linux pinephone · Issue #863 · pwsafe/pwsafe · GitHub),
however,
after the first launch I am not able to enter the password since the keyboard does not popup anymore: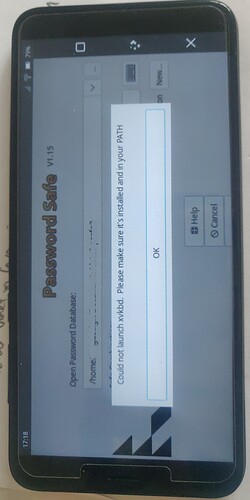 Any tricks how to solve this (maybe symlinking the xvkbd command to the virtual plasma keyboard?)
Edit:
---
My current workaround is to open pwsafe from terminal, then I get a keyboard. So maybe I just need to edit the launcher…?