Hello,
Every time I use the command «pamac upgrade -a» it gets stuck waiting for user input without any notice/warning in the middle of the package list.
If [e/s/N] is pressed it completes the package list, shows the «apply?» notice and acts as requested/expected.
I attach here two screen captures as I think is better than copy/paste in this situation.


Look for the 'n' in the middle of the sc, in the «systemd-sysvcompat» line.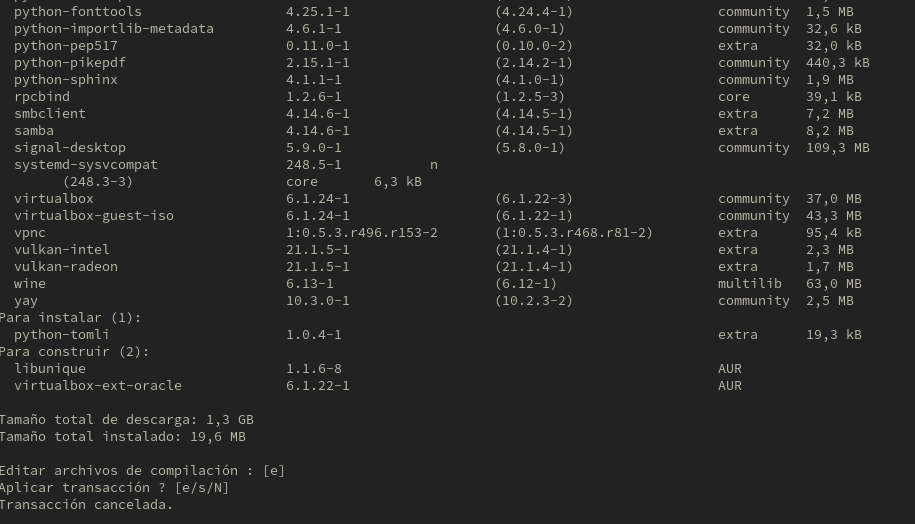 This is happening since I started to use pamac cli a couple of months ago, before that I was used to pacman cli.
Thanks.
Edit:
(Please, help me improve my writing; how would you put into words this?)