Hello, After changing my motherboard (and CPU + GPU, because laptop). My system ran just as before except for 1 change. On boot "Checking Media" message appeared on the black screen for ~2-3 seconds and then the Lenovo logo will appear and then the system will boot and work just as before, there were no problems.
What I regret is my decision to do something about the message, I searched it up and followed this superuser post (https://superuser.com/questions/1313643/checking-media-fail-before-booting-the-os). I run the command sudo bootctl install and then after restart my computer.
To my horror, now, not only that message stayed but more importantly, IT DOESN'T BOOT nomore. And I get the below screen.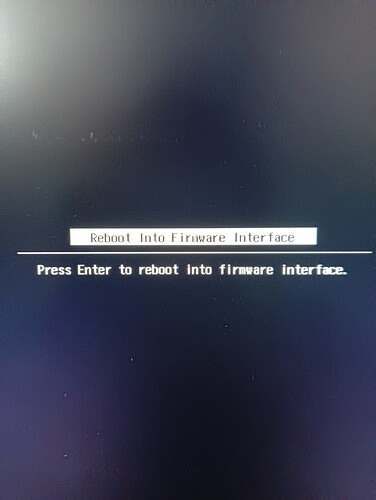 What should I do. Can anyone tell me