Tried to share an application in Discord. On the sharing screen I got that message: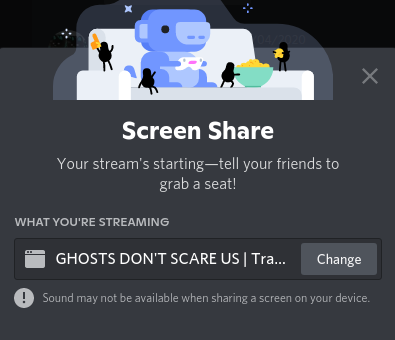 And in fact, a person I was sharing the application window to didn't have any sound.
Can anybody walk me through how to make sound work in Discord screen sharing??
Found a recommendation to use a soundboard app Soundux. Tried pass an application though it. Still no sound.
Will look once more into it. Maybe I missed something and will be able to get the sound working.
EDIT: It seems Soundux app is crashing on me now - so any good alternative and command line based solutions are really welcome!!!